Be wise enough to differentiate between Nation Builders & Thieves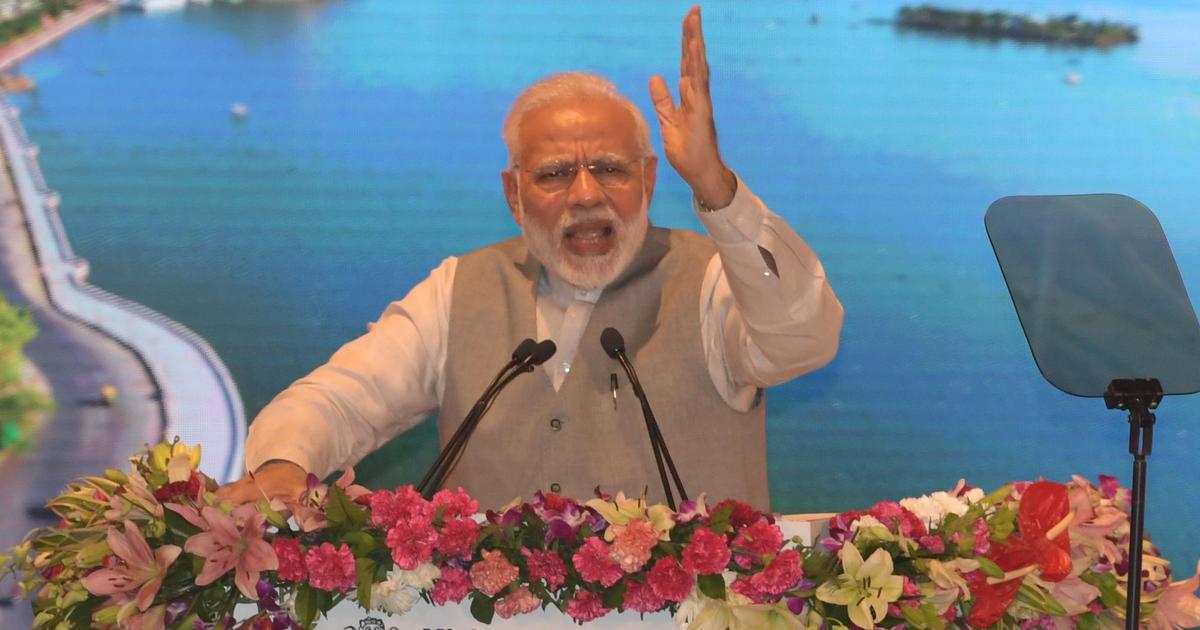 ---
His theme: They were nation builders and not thieves. "Hum unko apmanit karenge, chor lootere kahenge. Ye kaun sa tareeka hai
"The middle class plays an important and challenging role in social and economic transformation of society. Its role has to be recognised. The emergence of the neo middle class has to be redefined"
Modi said he took pride in being the 'bhagidar' in the problems faced by all sections of society and in finding the solution to those problems.
---
By the end of 2012, the "middle class" had become a kind of bad word in the political narrative. No political party talked of its concerns or its aspirations. In fact, on various occasions, the ruling class even blamed it for consumerism and said that it led to a price rise. The Congress-led United Progressive Alliance (UPA), which was at nearly the end of its second term at the Centre, thought the poorer section of voters would bring them back to power on the promise of a law on the right to food and Mahatma Gandhi National Rural Employment Guarantee Act wages.
The Bharatiya Janata Party, which otherwise was perceived to be champions of the middle class, after losing badly in the metros—Delhi and Mumbai in 2004 and 2009 elections—also quietly dropped this word from their political vocabulary.
In December 2012, Narendra Modi, then chief minister of Gujarat, surprised many inside and outside politics by eloquently speaking of the concerns of the middle class, its aspirations and its contribution to nation-building. The BJP's election manifesto went on at length to make promises for 'navodit' or neo middle class, his new social and political constituency.
At the time, it was considered a bold move for Modi to have openly sided with the middle classes' aspirations. "The middle class plays an important and challenging role in social and economic transformation of society. Its role has to be recognised. The emergence of the neo middle class has to be redefined", Modi said at a speech in Ahmedabad. By that time, it was clear that after his victory in Gujarat, Modi would be a natural prime ministerial candidate for the BJP. The rest is history.
On Sunday, when Modi talked eloquently of contributions of business and industry in the development of the nation, he was, yet again, breaking ranks from the rest of his rivals.
When political parties are in power, they talk of public-private sector partnerships, private sector investments in states under their command, seek donations and other favours. However, over the years, Congress president Rahul Gandhi and Aam Aadmi Party chief Arvind Kejriwal in particular, through their actions and speeches make one feel as if those engaged in business and industry were a curse on the nation. Rahul Gandhi's "suit-boot ki sarkar" jibe to Modi was one such manifestation of his disdain for industry.
When Modi came to power at the Centre in May 2014, he was perceived to be a business-friendly prime minister. But over the next four years, many of his actions were in the socialist mold: More socialist and centrist than many so-called socialists and centrists. Modi would not do anything that could be seen to be overtly business and industry friendly. A series of reforms undertaken by his government pinched the business community. Modi also invited criticism that his priorities had changed. His political rivals, of course, continued to fling against him the charge of crony capitalism.
But Sunday was different. While laying the foundation stone for 81 projects worth around Rs 60,000 crore in Lucknow at a packed auditorium made up of business and industry representatives including some honchos, Modi explained the importance of their role in the nation's progress. His theme: They were nation builders and not thieves. "Hum unko apmanit karenge, chor lootere kahenge. Ye kaun sa tareeka hai (we humiliate them, call them thieves and robbers. This can't be the way).
He added that they have had a clear role in making India a better country, just like farmers, artisans, bankers and workers. Modi's punch line: Since his intentions was clear, unlike other political leaders, he was not afraid of getting his picture taken with industry leaders. For the titans of industry that had gathered, Modi's words must have been very soothing. The live telecast and informal chat would have ensured that Modi's message travelled far and wide.
And by doing so, Modi not only answered his political opponents— in particular Rahul—but also addressed the concerns of industry and criticism of some dispassionate economic analysts. In the past week, Modi has spoken at length twice about Rahul 'bhagidar' (partner) charge. Modi said he took pride in being the 'bhagidar' in the problems faced by all sections of society and in finding the solution to those problems.
Modi knows that in his last year in power, with three months to go for Rajasthan, Madhya Pradesh, Chhattisgarh and Mizoram elections and parliamentary elections only eight months away, he can't let the narrative slip away. The choice of Lucknow as a venue to vent his feelings or launch a counter-narrative is also significant. Last time, Uttar Pradesh gave 73 out of 80 parliamentary seats to BJP and its ally and Modi is obviously looking for a repeat performance. Private sector investments and industrial development across the state bring jobs and consequently a change in social and economic status. That's the key to keep alive the popular faith in Modi.
https://demokraticfront.com/wp-content/uploads/2018/07/omylkocozr-1532831511.jpg
630
1200
Demokratic Front Bureau
https://demokraticfront.com/wp-content/uploads/2018/05/LogoMakr_7bb8CP.png
Demokratic Front Bureau
2018-07-31 02:58:51
2018-07-31 02:58:51
Be wise enough to differentiate between Nation Builders & Thieves