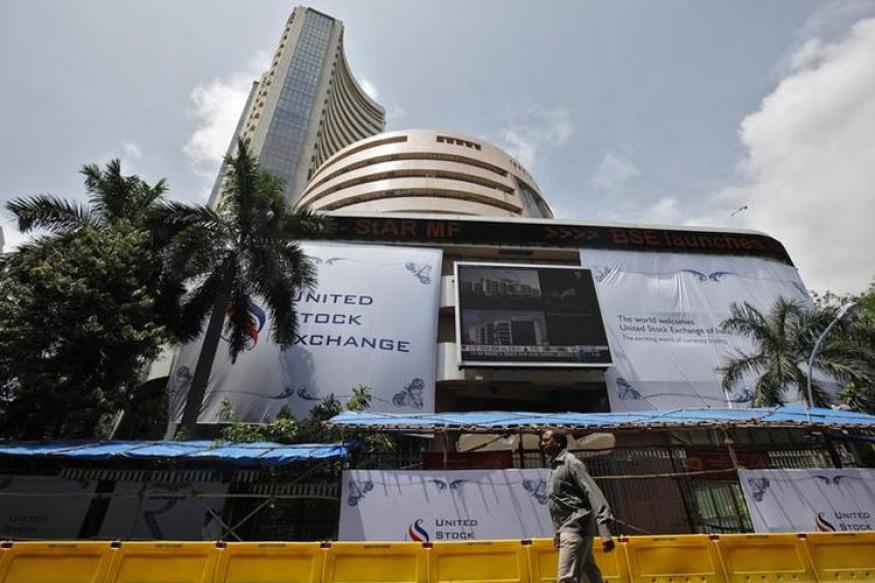 Benchmark indices BSE Sensex and NSE's Nifty 50 advanced for the second session on Thursday following positive cues from Asian markets. Asian shares edges higher on Thursday as easing trade tensions between US and China helped calm nerves, while tensions in the oil market grew ahead of an Opec meeting. Meanwhile, RBI's June meeting minutes gave no indication of future rate action, citing uncertainties around oil and food prices. Bond yields fell for 5th session, while the rupee weakens against US dollar.
Jindal Saw shares hit over 10-month low: 
Shares of Jindal Saw Ltd fell nearly 6% to Rs87.1, their lowest since 11 August 2017 and biggest intraday percentage loss since 5 June. The stock down 34% this year, up to Wednesday's close.The US commerce department on Wednesday said it finds welded pipe from four countries, including India, subsidized and that it was imposing preliminary duties that could top 500%. Imports of large-diameter welded pipe in 2017 were valued at an estimated $294.7 million from India, said US commerce department. Jindal Saw posted sales of large-diameter saw pipes of about 535,000 MT for full year ended March 2018.
Market update: Sensex, Nifty trade flat
BSE Sensex traded higher by 5.75 points, or 0.02%, to 35,553.08, while the Nifty 50 edged down 4.55 points, or 0.04%, to 10,767.50. BSE MidCap was unchanged and SmallCap fell 0.27%.Among the sectoral indices on BSE, energy, IT, teck and consumer durables advanced, while telecom, utilities, power and oil and gas declined. Adani Ports, ICICI Bank, Reliance Industries and Vedanta were among the top gainers, whereas Power Grid, ONGC, SBI and Sun Pharma were major losers.
Adani Ports shares rise over 1% on block dealShares of Adani Ports Ltd rose 1.4% to Rs371 after huge block deal. Around 2.7% stake or 55.20 million shares of the company changed hands. However details of the buyers and sellers were not known.
IndiGo shares jump 4%
Shares of IndiGo parent InterGlobe Aviation Ltd jumped 4% to Rs1,178 after the company said it has not received any notice form the Enforcement Directorate (ED). The company issued the clarification following media reports that ED summoned top management of IndiGo Airlines for violation of Foreign Exchange Management Act.Moreover, regulatory data on Wednesday showed that IndiGo retained its No.1 spot in terms of market share among India's air passenger careers in May, carrying 4.85 million people during the month. The low-fare airline commanded a 40.9% market share in May, against 39.8% in April, and 41.2% in May 2017.
Bank of Maharastra shares down 7% after CEO arrest
Shares of Bank of Maharashtra fell 7% to Rs12.51 after Maharashtra police arrested the CEO and an executive director of state-run Bank accusing them of misusing their authority in making loans to a property developer. BoM CEO Ravindra Marathe and an executive director, Rajendra Gupta, were among six people arrested, police said. Among the rest are Sushil Muhnot, a former chairman and managing director of the bank, a manager at the bank, and a chartered accountant and an employee of D.S. Kulkarni Developers Ltd, police said.
Market update: Sensex, Nifty open higherBSE Sensex traded higher by 90.22 points, or 0.25%, to 35,637.55, while the Nifty 50 rose 29.55 points, or 0.27%, to 10,801.60.
Bond yields fall for 5th session, rupee weakens against US dollar 
Yields on the 10-year government bonds fell for the fifth consecutive session on Thursday after the Reserve Bank of India's (RBI) June meeting minutes signalled that the central bank will rely on data for future rate hike decisions. The 10-year bond yield cooled to 7.798% on Thursday morning from the previous day's close of 7.827%.Meanwhile, the rupee weakened to 68.18 against US dollar, down 0.16% from its previous close, tracking losses in Asian currencies market as traders waited for developments in the US-China trade dispute.
Stocks in focus today
■ Low-fare airline IndiGo (Interglobe Aviation Ltd) retained its No.1 spot in terms of market share among India's air passenger careers in May, carrying 4.85 million people during the month.
■ German auto parts maker Bosch Group plans to invest 1,700 crores ($250 million) in India over the next three years to meet growing demand in the domestic automotive market, chief executive officer Volkmar Denner said.
■ State Bank of India (SBI) managing director Balasubramanyam Sriram has been appointed the managing director and chief executive officer of IDBI Bank for a period of three months.
■ Textiles-to-retail conglomerate Arvind Ltd is planning to scale up its textiles business to Rs10,000 crore by 2023, from Rs6,000 crore now.
■ Auto component maker Varroc Engineering Ltd will launch its Rs1,955 crore initial public offering (IPO) on 26 June.
■ Biscuit maker Anmol Industries Ltd has filed draft papers with the Securities and Exchange Board of India for its initial public offering 
Opening bell: Cues to look out for before trading today
■ The Nasdaq composite and S&P 500 closed higher on Wednesday, boosted by dealmaking activity and potentially improving trade relations between the US and the European Union. Asian stocks were muted on Thursday as global markets calmed after an elevation in trade tensions between the US and China triggered a sell-off earlier in the week.
■ In stark contrast to previous meetings of the Reserve Bank of India's (RBI's) monetary policy committee, the one in June gave no indication of future rate action, citing uncertainties around oil and food prices. However, all the members were unanimous in their readings on inflation and growth.
■ Union minister Arun Jaitley said that chief economic adviser Arvind Subramanian will be leaving the finance ministry because of "pressing family commitments" and will return to the US.
■ The highest GST rate of 28%, plus states levying some amount of local sales tax or value added tax (VAT), on petrol and diesel is likely to be the tax structure when the two auto fuels are covered under the goods and service tax regime.
https://demokraticfront.com/wp-content/uploads/2018/06/Sensex-.jpg
583
875
Demokratic Front Bureau
https://demokraticfront.com/wp-content/uploads/2018/05/LogoMakr_7bb8CP.png
Demokratic Front Bureau
2018-06-21 06:04:33
2018-06-21 06:04:33
Your Stocks Today