ICICI will submitt 1000 NPAs of Kochhar's tenure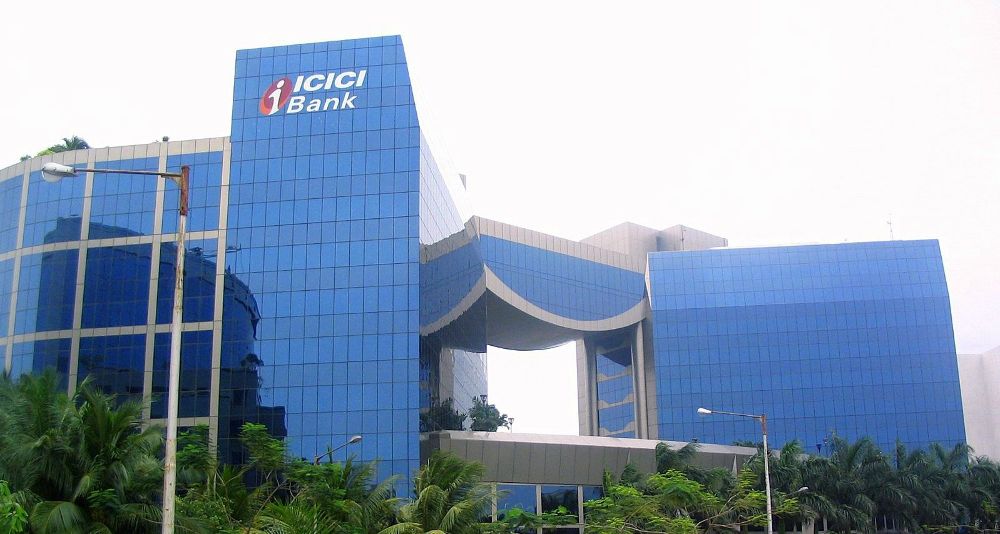 ---
ICICI Bank will submit details on NPA accounts to the B.N. Srikrishna panel, as part of a probe into alleged wrongdoings by the bank's top executives, including CEO Chanda Kochhar
---
Mumbai:
ICICI Bank Ltd is preparing to submit details of at least 1,000 loan accounts that turned sour since April 2010 to an independent panel, as part of a board-instituted probe into alleged wrongdoings by the lender's top executives, including its off-duty CEO Chanda Kochhar, two people aware of the development said.
The panel, headed by former Supreme Court judge B.N. Srikrishna, has started investigating, among other issues, three of the most serious allegations made by a whistleblower—impropriety in lending decisions; conflict of interest in loans made to business groups; and that Kochhar favoured certain borrowers.
"Since 26 June, ICICI Bank's central risk management department has started gathering details of non-retail loan accounts that turned NPAs (non-performing assets) since fiscal 2010, which are suspected to involve potential breach of banking norms or code-of-conduct by the bank and its top management or key vertical heads," said one of the two people on condition of anonymity.
Mint has also reviewed copies of the communication between the bank's risk management department and loan departments, which indicate that the loan divisions have been asked to furnish details of loans that have turned bad since 2010.
The findings of the Srikrishna panel will decide the fate of Kochhar, who is now on indefinite leave pending the completion of the investigation. Kochhar, who became the bank's CEO on 1 May 2009, will have to resign if the panel finds that the whistleblower's allegations are true.
The bank allegedly delayed impairment in 31 loan accounts between fiscal 2008 and March 2016 to save on provisioning costs and inflate profits by a total of $1.3 billion in a span of eight years, Mint reportedon 25 June, citing the whistle blower's complaint. The bank also delayed provisioning by a quarter to as long as five years for 31 loan accounts worth at least $3 billion, according to the complaint.
ICICI Bank denied that the lender's risk management department has sought details of the loan accounts.
"The risk management department of the bank has not sought details of loan accounts, as mentioned in your e-mail. We would like to inform you that this does not fall under the scope of the Justice Srikrishna enquiry," said an ICICI Bank spokesperson.
ICICI Bank on 29 May decided to institute a probe by an independent panel to verify the charges made by the whistleblower. The Srikrishna panel's investigation runs parallel to probes by government authorities into an alleged nexus between Videocon Group and Kochhar's husband Deepak Kochhar.
The whistleblower has also alleged that ICICI Bank's top executives, including CEO Kochhar and executive director Vijay Chandok, wilfully breached rules to avoid classifying the loans as bad.
"The Srikrishna committee will verify the whistleblower charges by comparing the disclosures made by the bank, its board, audit committee, compliance division and so on," the second person said, also requesting anonymity.
In response to a query, ICICI Bank admitted that in certain accounts, transactions were observed that may have delayed the classification of the account as non-performing under Indian GAAP (generally accepted accounting principles) in earlier years.
The panel's probe will also examine the whistleblower's allegations that top executives wilfully breached rules.
"There have been several meetings held at the bank by the senior management to discuss the modus operandi of trying to save certain loan assets in other countries by funding a group company in India. The bank's discussions in such cases indicate the involvement of Chanda Kochhar in negotiations with the client," reads the whistleblower's letter.
Following the whistleblower's complaint, RBI began a second probe into the dealings of the bank during Kochhar's tenure. The RBI probe began on 25 March with a list of at least 26 of the 31 loan accounts named in the whistleblower's complaints. However, following ICICI Bank's response to its first set of queries on 11 April, the banking regulator decided to expand its probe to 55 of ICICI Bank's borrowers. ICICI Bank said, "RBI in the normal course of its supervisory activities seeks information from the bank from time to time."
The 55 loan accounts being probed by RBI include Essar Global Ltd, Essar Power Ltd, Assam Oil Co. Ltd, Bhushan Steel Ltd, Essar Steel India Ltd, Videocon Oil Ventures Ltd, Shree Renuka Sugars Ltd, ABG Shipyard Ltd, IVRCL Ltd, Bhushan Power and Steel Ltd, Bhushan Energy Ltd and Gammon India Ltd.
On 18 June, ICICI Bank appointed ICICI Prudential Life Insurance chief executive Sandeep Bakhshi as whole-time director and chief operating officer.
https://demokraticfront.com/wp-content/uploads/2018/07/headquarters.jpg
534
1000
Demokratic Front Bureau
https://demokraticfront.com/wp-content/uploads/2018/05/LogoMakr_7bb8CP.png
Demokratic Front Bureau
2018-07-12 15:42:37
2018-07-12 15:42:37
ICICI will submitt 1000 NPAs of Kochhar's tenure