Odisha Congress released a letter seeking appointment from PM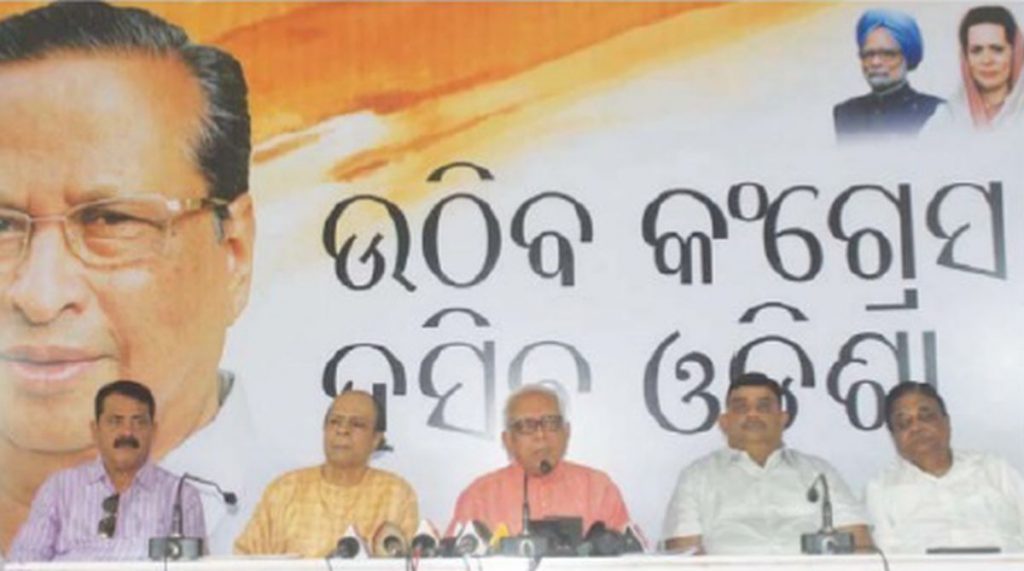 The Congress MLAs of Odisha and the lone MP have sought an appointment with PM Narendra Modi to remind him of his unfulfilled promise of establishing a super specialty hospital at Rourkela and also present a cheque of Rs 21 lakh as a token contribution towards the "promised " project.
Clearly aiming to embarrass the PM and the BJP, the Congress leader of opposition in the Odisha assembly Mr Narasingha Mishra, MP Mr Ranjib Biswal, party chief whip Taraprasad Bahinipati held a press conference on Monday and released their letter to the PM seeking an appointment.
If a common man of Rourkela Mr M Biswal walked over 1300 km to reach New Delhi and remind the PM of his unkept promise made in April 2015, it is only proper for us to take up the issue, said Mishra.
He pointed out that Biswal, a youth who has no political links had walked all the way to Delhi to meet the PM and remind him of his promise. He even sought help from a union minister who spurned him. Finally he sat on dharna but was denied permission by Delhi police.
Mishra said the BJP led government at the centre cares two hoots to democracy and democratic forms of protest. They ( the BJP) indulges in empty rhetoric and falsehood but when a PM with all his oratory makes false promises, people have a right to remind and show him to mirror, charged Mishra.
The Congress noted that even BJP MLA of Rourekla Dilip Ray had repeatedly expressed his anguish over the fact that promised projects like the hospital and second bridge over Brahamni river have not been fulfilled. It was Ray who had raised the matter after his repeated tireless efforts by meeting the PM and other central ministers failed to get things moving, stated Mishra.
Mishra rubbed it further in by pointing out that PM Modi did not give an appointment to the a committee of the Odisha assembly headed by the Speaker to raise farmer related issues.
The assembly wrote several letters but there was no reply from the PM, he charged.
Such behavior is nothing short of an insult to the people of Odisha, contended Mishra. The utter disregard for democracy, institutions and norms is evident, he remarked.
Replying to questions, Mishra dared those in the BJP who claim that Rs 200 crore has been provided for the super speciality hospital project to furnish relevant documents. Who sanctioned the funds and to whom, he questioned while adding that this was another bluff by the BJP.
In another statement OPCC chief Niranjan Patnaik denounced the BJP led NDA government for having failed on sevral counts. Modi government promised power supply to every village and every household. But a week ago , a joint secretary in Power Ministry, made it clear that govt. is only responsible for infrastructure, it can not guarantee uninterrupted power supply.
The BJP government in Chhattisgarh constructed unauthorised barrage over river Mahanadi and Odisha remained dry in summer. Now they are constructing barrage on river Tel, the major tributary of Mahanadi.
The Govt at centre is helping Chhattisgarh to do so, he alleged. Demonetisation was imposed to flush out black money and now it is revealed that after demonetisation Rs 7000 crores have been deposited in Swiss Bank.
The BJP has realised that its bluff has been called in states where it is in power and hence it is trying to focus on states like Odisha where it has never been in power on its own and party president Amit Saha is frequenting states like Odisha, West Bengal. Apparently, the BJP feels it is easier to take people for a ride in states for the first time, chided the OPCC chief.
https://demokraticfront.com/wp-content/uploads/2018/07/download-39.jpg
167
301
Demokratic Front Bureau
https://demokraticfront.com/wp-content/uploads/2018/05/LogoMakr_7bb8CP.png
Demokratic Front Bureau
2018-07-03 02:23:00
2018-07-03 02:23:00
Odisha Congress released a letter seeking appointment from PM