Seeking comprehensive agreement ahead of LS and VS Polls JD(U)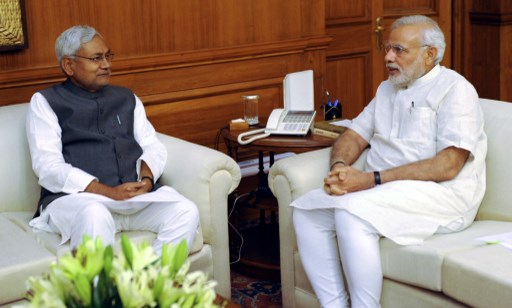 The Janta Dal (United) wants a comprehensive agreement among NDA partners that would determine the seat share of each party in the Lok Sabha (2019) and Bihar Assembly (2020) polls. Sources in the JD(U) said they expected the BJP, the lead partner in the alliance, to take an initiative to seal the deal well in time. There was no proposal from the BJP yet, they added.
When asked to spell out the number of seats the party wished to contest in both elections, they said the JD(U) was not fixated on the number. "We want all sides to sit together and fix the shares of parties, which are just and fair and take current ground realities in account," they said.
When it was pointed out that the BJP would want the results of the last Lok Sabha elections to be the basis for the agreement, the sources said this logic was flawed. "One has to remember that 2019 is not 2014," they asserted, underlining the fact that "results of by-elections show that public mood seems to have undergone a change".
They said the NDA had got 31 of the 40 Lok Sabha seats from Bihar, winning 173 of the 243 Assembly segments. The BJP alone had bagged 22 seats. "Can the ruling combination repeat this performance?" the sources asked.
They said the JD(U) had secured only two seats. "Can they expect us to field candidates in only two constituencies now?"
The JD(U) sources said that if the latest poll performance was the yardstick, the 2015 Assembly results should also hold. The JD(U) had won 71 Assembly seats against 53 of the BJP. They said, "Ram Vilas Paswan's LJP has six members in the Lok Sabha, but only two MLAs in Bihar, while Upendra Kushwaha's RLSP had three seats in the Lok Sabha but only two members in the Assembly. Would they be content with the same number of seats?"
The sources said that an overall view and pragmatic approach would make more sense. The BJP should take steps to make the NDA more cohesive, consult its allies and address their concerns from time to time, they said. They flagged the issue of absence of representation of the JD(U) in the central government even though the BJP was well represented in the Bihar government. Special status for Bihar, according to the JD(U), would drum up coalition prospects in the state.
https://demokraticfront.com/wp-content/uploads/2018/06/nitimodi.jpg
308
512
Demokratic Front Bureau
https://demokraticfront.com/wp-content/uploads/2018/05/LogoMakr_7bb8CP.png
Demokratic Front Bureau
2018-06-22 03:26:33
2018-06-22 03:26:33
Seeking comprehensive agreement ahead of LS and VS Polls JD(U)