Management of Unaided Colleges Facing Financial and Mental Stress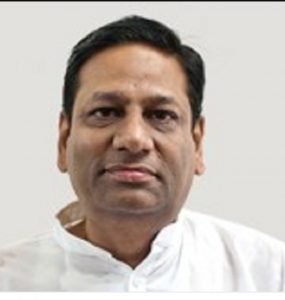 Mohali 13th June
Ashwani Sekhri, Chairman, Joint Action Committee (JAC) comprising 14 Associations of Unaided Educational Institutions, representing around 1600 Unaided Colleges of Punjab today stated that the delay in the disbursement of Post Matric Scholarship (PMS) of worth Rs 1600 Crore has resulted into hundreds of NPA Accounts, Cheque Bouncing cases, Auctions of the Colleges,  Legal Proceedings against the members of the Societies and the Trusts, delay in the salaries and Financial & Mental Stress to the management and staff of the Unaided Colleges.
More than half of the Colleges turned into NPA Accounts
Rajinder Dhanoa, General Secretary, Polytechnic Association said that the Unaided Colleges when doesn't pay  their bank loan Dues for 3 months, they are declared as NPA's and Banks start taking legal action against the Colleges/Trusts. On the other hand Colleges are not getting their sanctioned dues for the PMS from the Govt. from last 3 Years. Over 1600 Crore is unpaid from last 3 Years resulting into many good Colleges accounts turning into NPA accounts. Govt is responsible for this stress.
Need of Govt's intervention to save the Education sector
Sh. Jagjit Singh, President, B.Ed Federation said that earlier the student of Punjab used to go South Indian States for higher education. But to make Punjab the education hub, the Entrepreneurs from Punjab managed to arrange money from private financers on heavy loans and now at this alarming stage the Govt. should pay quick attention to save this Education sector.
JAC to meet CM Punjab on 21st June
Sekhri urged the Centre Govt to release the pending 1600 Crore PMS Amount. He said that JAC would meet CM, Punjab, S. Captain Amarinder Singh on 21st June and would urge him to intervene and pressurize Centre to release funds to save around 1600 dying Unaided Educational Institutions of Punjab.
https://demokraticfront.com/wp-content/uploads/2018/06/File-Photo-Sh.-Ashwani-Sekhri-Chairman-Joint-Action-Committee-1.jpg
819
779
Demokratic Front Bureau
https://demokraticfront.com/wp-content/uploads/2018/05/LogoMakr_7bb8CP.png
Demokratic Front Bureau
2018-06-13 16:46:44
2018-06-13 16:46:44
Management of Unaided Colleges Facing Financial and Mental Stress