Your Personal finance in 4 years of MODI Govt.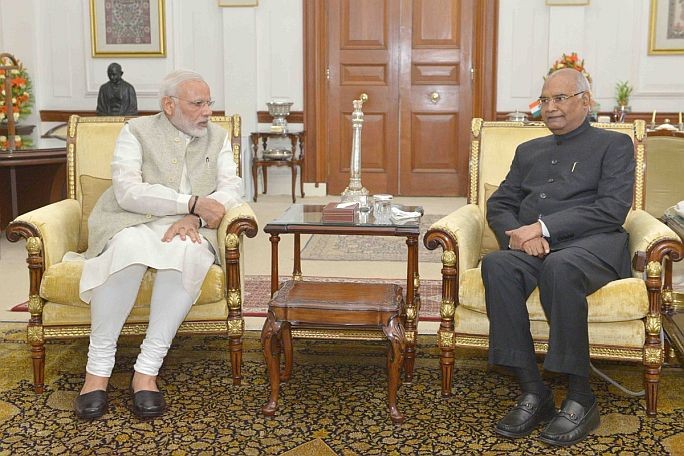 If one were to pick out a lasting memory from the first 4 years of Narendra Modi government, it would be visuals of the long queues outside ATMs. Demonetisation and the ensuing chaos will probably remain an indelible memory, but the report card must take note of three other factors: formalisation of the economy, financial inclusion and digitisation. None of this impacts you directly or immediately: you don't get richer or pay less tax, but consistent efforts towards this end mean you get a clean and efficient economy, which then has an impact on tax rate, inflation and financial repression.
Digitisation
Ease of transaction greatly improved with the launch of mobile wallets and ultimately the Unified Payments Interface or UPI, which was launched just months before demonetisation. UPI allows a user to transfer money from one bank account to another instantly using a cellphone and is set to trump the popularity of e-wallets that shot to fame right after demonetisation. E-wallets allow you to make payments without using internet banking, but the wallet itself needs to be loaded first.
"Senior citizens and others who were not using digital payments have taken a lot of effort to understand digital payments. Demonetisation too has had a major impact. Some areas like government, educational institutions or housing societies, who were traditionally cash- or cheque-based have now adopted digital payments in a big way," said Amrish Rau, chief executive officer, PayU India.
Financial inclusion
The other significant highlight of the government is in the field of financial inclusion. According to data updated on Pradhan Mantri Jan Dhan Yojana's website on 9 May, there are about 316 million beneficiaries with deposits of around Rs81,203.59 crore.
If Jan Dhan got the economy banked, insurance through the Pradhan Mantri Jeevan Jyoti Bima Yojana (life insurance) and Pradhan Mantri Suraksha Bima Yojana (accident insurance) have given financial comfort at rock bottom prices.
The big bang reform has been the announcement of the National Health Protection Scheme which has the potential to reform the health industry. "The insurance cover of Rs5 lakh is more than what an average individual buys. The scheme will not only increase longevity of citizens of India as it will make medical care affordable and accessible, its biggest boon will be upliftment of the medical infrastructure in rural as well as urban areas," said Tapan Singhel, managing director and chief executive officer, Bajaj Allianz General Insurance Co. Ltd.
Regulation
Real estate: One of the big steps forward for better order in the real estate market was the Real Estate (Regulation and Development) Act (RERA). On 1 May 2016, the sector got its first regulator. RERA focuses on transparency and safeguarding home buyers' interest by curbing the rampant practice of siphoning off funds from one project to another by the developers leading to construction delays. But the dampener has been in implementation. Even after two years, many states have not implemented the Act completely, which is affecting homebuyers' confidence and expectation.
Tax rationalisation: The implementation of goods and services tax (GST) is yet another move to increase transparency. GST collapses many taxes into one tax and the idea is to reduce the tax burden and also increase compliance. This is a step towards formalising the economy and a result of efforts such as these has been an increase in the tax base. In the last four years, there has been a substantial increase in the number of returns filed and the amount of tax collected. According to the income tax department, while 37.9 million ITRs were filed in FY14, 68.4 million ITRs were filed in FY18, an increase of 80.5%.
"Removal of cumbersome processes, rationalisation of tax rates, digitisation, and promotion of cashless economy has been a priority of the government," said Rakesh Nangia, managing partner, Nangia & Co. LLP, a chartered accountancy firm.
Equities: Formalisation of the economy has also meant building confidence in equities as an asset class. In fact, today domestic flows and not foreign institutional investments (FIIs) are supporting the equity market and more and more people are investing in equity systematic investment plans (SIPs). This is important because over the long term and on a post-tax basis fixed income, gold or real estate don't deliver.
Equity market valuations have remained elevated throughout the Modi government term so far. According to Sahil Kapoor, chief market strategist, Edelweiss Investment Research Ltd, "The policy reforms and objective towards lowering corruption and establishing an institutional structure in certain sectors has resulted in moving towards formalisation of the economy. This, in turn, aids financial inclusion and better direct tax adherence; the direct tax to GDP ratio has grown at an annualised 22% for the last three years. Along with this, focus on inflation has meant that the rally in financial assets was strong."
The benchmark Sensex index gave around 13.5% annualised returns over the last four years. The BSE Mid Cap and BSE Small Cap indices have done better at roughly 25% annualised returns each.
While the government's initiatives have been in the right direction, some feel the last-mile detailing has not been its strong point. "Execution has been a shortcoming of the government. For instance, recalibration of ATMs was not thorough. In fact the pricing of the Pradhan Mantri insurance covers is fixed by the government and doesn't make sense for the insurers as at the current pricing, we are finding it difficult to reinsure these policies," said a senior insurance executive, who didn't want to be named. Madan Sabnavis, chief economist, Care Ratings Ltd, said, "Reforms undertaken by the government focus on creating better infrastructure, streamlining economic activity and simplifying transactions, the impact of which will percolate to individuals in times to come. But the reforms have not yet created progressively more jobs and there are few signs that black money has been brought back into the system or redistributed."
Concerns remain on the job creation front and curbing of black money. The direction is right, but the journey has been bumpy.
https://demokraticfront.com/wp-content/uploads/2018/05/0.21652500_1501058870_684-1-shri-narendra-modi-calling-on-the-president-shri-ram-nath-kovind-in-new-delhi-july-26-2017-1.jpg
456
684
Demokratic Front Bureau
https://demokraticfront.com/wp-content/uploads/2018/05/LogoMakr_7bb8CP.png
Demokratic Front Bureau
2018-05-25 01:55:30
2018-05-28 09:02:17
Your Personal finance in 4 years of MODI Govt.