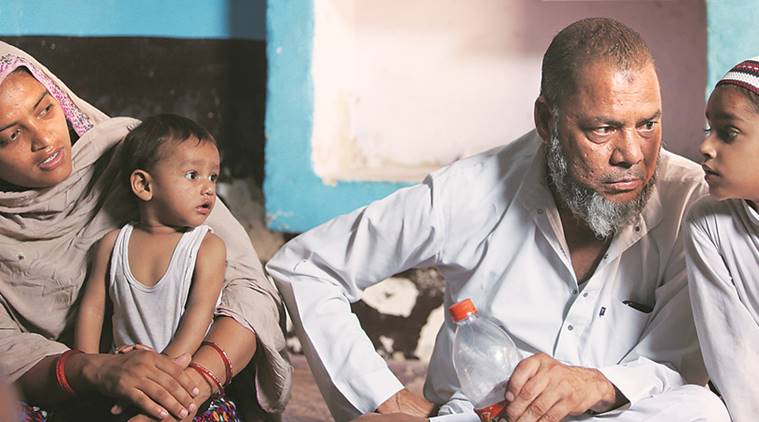 Baby Junaid, all of nine months, clung to his mother's leg as she wiped off tears from her face. "He looks like his uncle Junaid… just skinnier. He was my favourite brother, so I decided to name my son after him," said Rabiya, seated inside her parents' house in Faridabad's Khandavalli village.
The baby was born three months after his uncle — 15-year-old Junaid Khan — was stabbed to death in a Mathura-bound train by a group of men who allegedly "used communal slurs against him" on June 22 last year. He was returning home after Eid shopping in Delhi.
A year later, sorrow and gloom haven't left the Khan household. Junaid's mother Saira has taken to the bed in grief; father Jalaluddin has lost 25 kilos; brother Shakir, who was also attacked by the group, is still unable to lift one arm; and brothers Faisal, Adil, Hashim and Qasim refuse to take the local train in which the 15-year-old was killed.
"We are losing faith in the institutions everyday. Barring one accused, everyone else is out on bail. We are scared because my children Shakir and Hashim are key eyewitnesses," said Jalaluddin.
Two police officers have been stationed outside the family's home since last year. Still, every time a family member steps out of the village, Jalaluddin gets restless. "I've told my children and grandchildren to only travel by the Metro, to not talk to anyone or get in a fight. I call them every 30 minutes. I fear that what happened to Junaid will happen again," he said.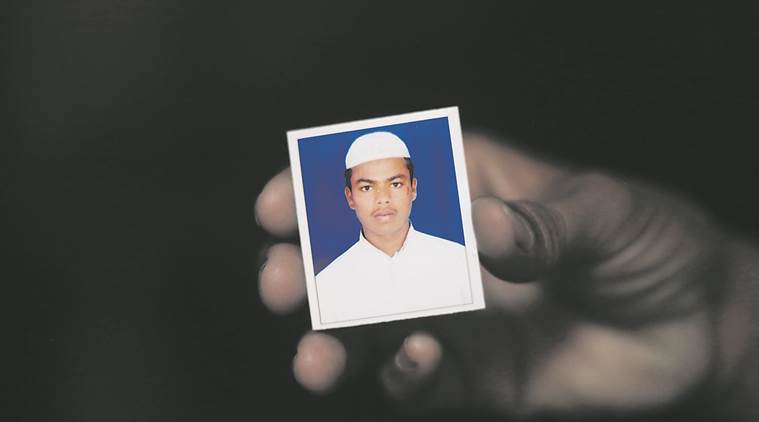 From her bed, Saira mumbles her dead son's name. "A few days before Eid this year, I fell sick… I can't eat, I sleep all day, and I only think of Junaid. Last year, he died just before Eid. I can never celebrate again," she said. Last November, village sarpanch Nishar Ahmed had approached Junaid's kin "to agree to an out-of-court settlement with the accused, so that the villages can maintain peace and brotherhood". The family had refused the offer — money and land. On the proposal, Ahmed said, "I only did my job as the sarpanch…there is no pressure on the family to settle".
While a similar sense of gloom hangs in the air in the bylanes of the village, Ahmed reassured that "normalcy has resumed…it is peaceful. We are taking the local train, moving around freely, without fear". Inside the Khan household, two Junaids live — one is a baby who makes his grandmother smile once a day; and the other, his namesake, who has left behind a stack of books, an unworn new kurta, and grief.
https://demokraticfront.com/wp-content/uploads/2018/06/junaid-faridabad-lynching1.jpg
422
759
Demokratic Front Bureau
https://demokraticfront.com/wp-content/uploads/2018/05/LogoMakr_7bb8CP.png
Demokratic Front Bureau
2018-06-22 03:13:55
2018-06-22 03:13:55
Waiting for Justice, Sister named her son Junaid