Haryana players also tried their hands at Gatka and Thang-ta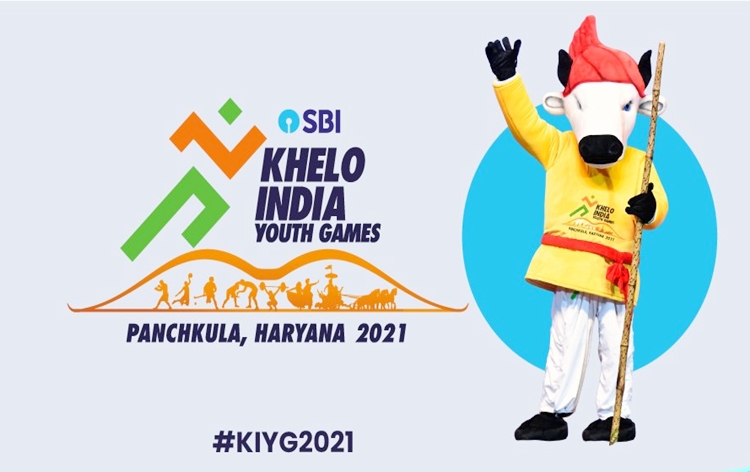 Koral'Purnoor', Demokretic Front, Panchkula , June 4 :
With the start of Khelo India Youth Games-2021, Haryana continues to dominate on the second day. Haryana boys and girls beat Delhi and Uttar Pradesh in straight sets in the tough competitions of volleyball and kept their spirits alive.
Before the start of the match, Sh. Sanjay Phogat, who was the captain of the Indian team, introduced all the players. According to the boys' team coach Sh. Karmaveer Golan and Sh. Subhash Kalka, four boys of the team Aman, Abhi, Sachin, Ajay and Shekhar are training at the Kurukshetra Centre of Sports Authority of India. Ajay has recently participated in the World Volleyball Championship held in Iran. Haryana team put up a tough fight with Delhi team and won in straight sets with 25-17, 25-14, 25-17 points.
Similarly, the girls of Haryana retained their dominance in volleyball by defeating Uttar Pradesh in three straight sets with 25-18, 25-16, 25-14 points.  Similarly, in Boys' Kabaddi, Haryana beat Himachal Pradesh by 44-34 points, Uttar Pradesh beat Andhra Pradesh by 55-27 points while in Girls' match Chandigarh won by defeating Jharkhand by 58-33 points.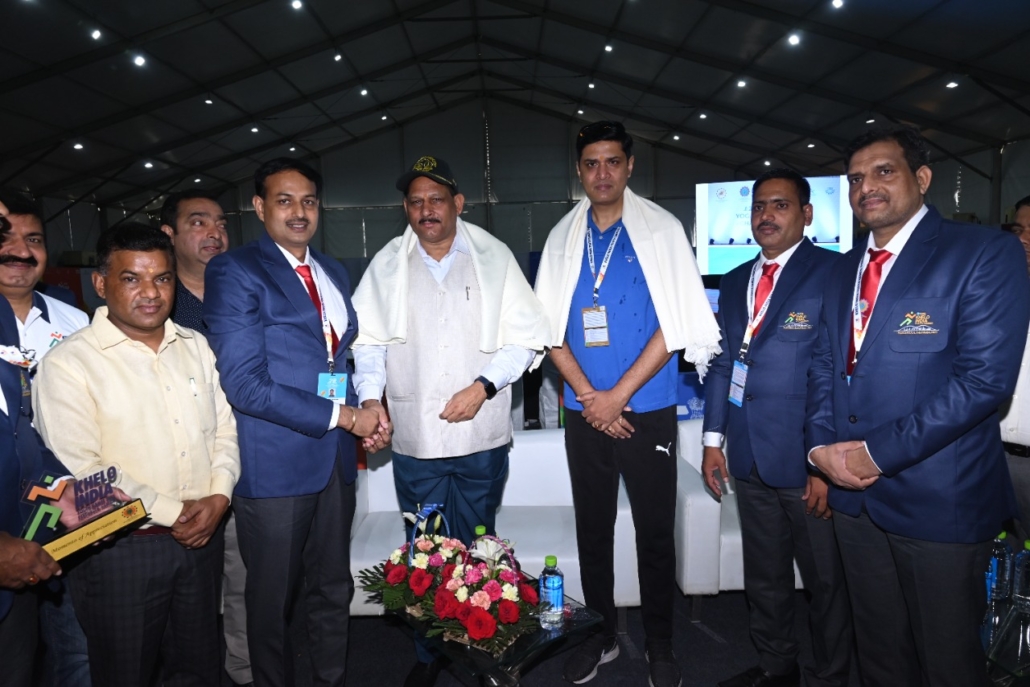 Event competition started with the traditional sports events like Gatka, Thang-Ta and Yogasanas
Generally, Haryana is known for traditional sports like wrestling, boxing and kabaddi, but the players of Haryana in Khelo India Youth Games-2021 for the first time tried their hands at Gatka and Thang-Ta sports event. It is noteworthy that Haryana players did not just try their hands for the first time in these games but also registered victory in such events as well.
In Gatka, Haryana beat Madhya Pradesh by 172-29 points, while in Thang-Ta Haryana's Aryan beat Delhi's Akash by 54-48 points and in Thang-Ta, Ravi Ranjan Singh of Uttar Pradesh defeated Nagaland's Vishal Dangta by 24-16.
Similarly, in second match of Gatka, Punjab beat Rajasthan by 195-52 points, Maharashtra beat Tamil Nadu by 74-20 points, Delhi beat Chandigarh by 89-82 and Chhattisgarh by 81-45 points. In Badminton singles match, Radhika Sharma of Punjab defeated Ladia Baratio of Goa by 21-11 and 21-13 points.
On the second day, Khelo India Youth Games gained momentum with matches of Football, Badminton, Kabaddi, Volleyball, Gatka Thang-Ta, Yogasana and Hockey. Haryana girls beat Gujarat by 2 goals while Jharkhand beat Manipur by 3 goals in the first round of football being held at Panjab University, Chandigarh. Similarly, 90 players from 19 states participated in the initial matches of Yogasana included in Khelo India Youth Games-2021 and semi-final matches of traditional events also took place.
https://demokraticfront.com/wp-content/uploads/2022/06/YOGASANA-1.jpeg
854
1280
Demokratic Front Bureau
https://demokraticfront.com/wp-content/uploads/2018/05/LogoMakr_7bb8CP.png
Demokratic Front Bureau
2022-06-04 14:12:53
2022-06-04 14:19:29
Khelo India Youth Games-2021- Haryana's Girls and Boys continue to dominate