Workshop on "Rass and Bhaav" By Smt. Suchitra Mitra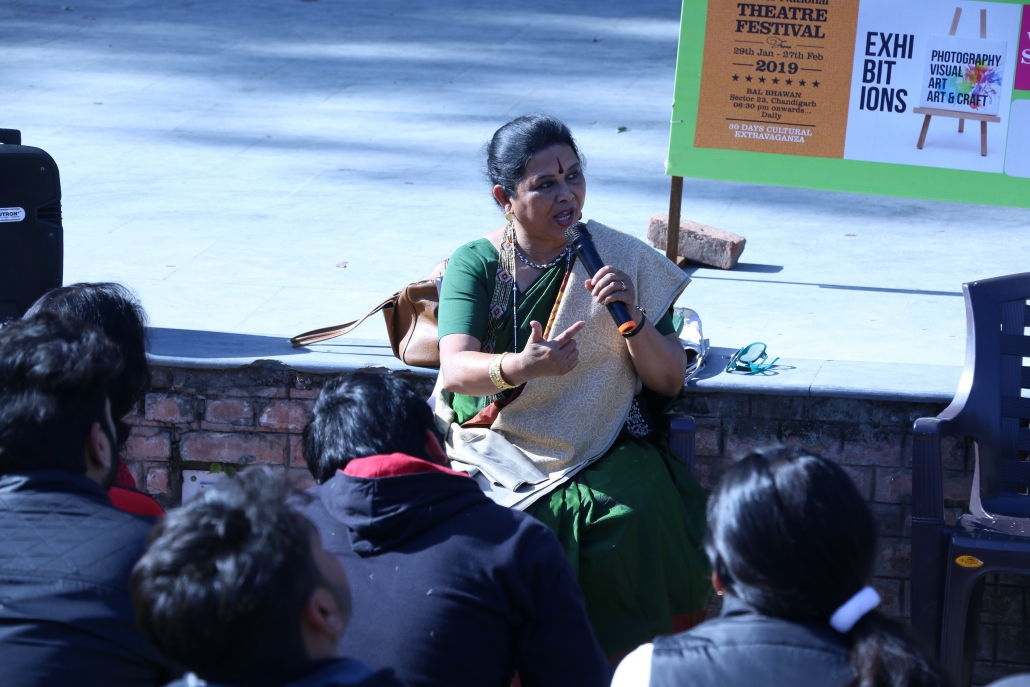 A workshop based on an important elements of Theatre & Dance "Rass & Bhaav" was organized on 27th day under the 14th Winter National TheaterFestival , conducted by well-known dance guru, Mrs SuchitraMitraji.
Suchitraji is proficient in Bharatanatyam, Kathakkali, Manipuri and Assamese dance styles, and the country has given many performances abroad.
SuchitraMitraji told that the expressions prove very helpful in expressing Navaras and that they have a natural nature, just one person should try to be an artist especially from time to time
To express the feeling within your conscience.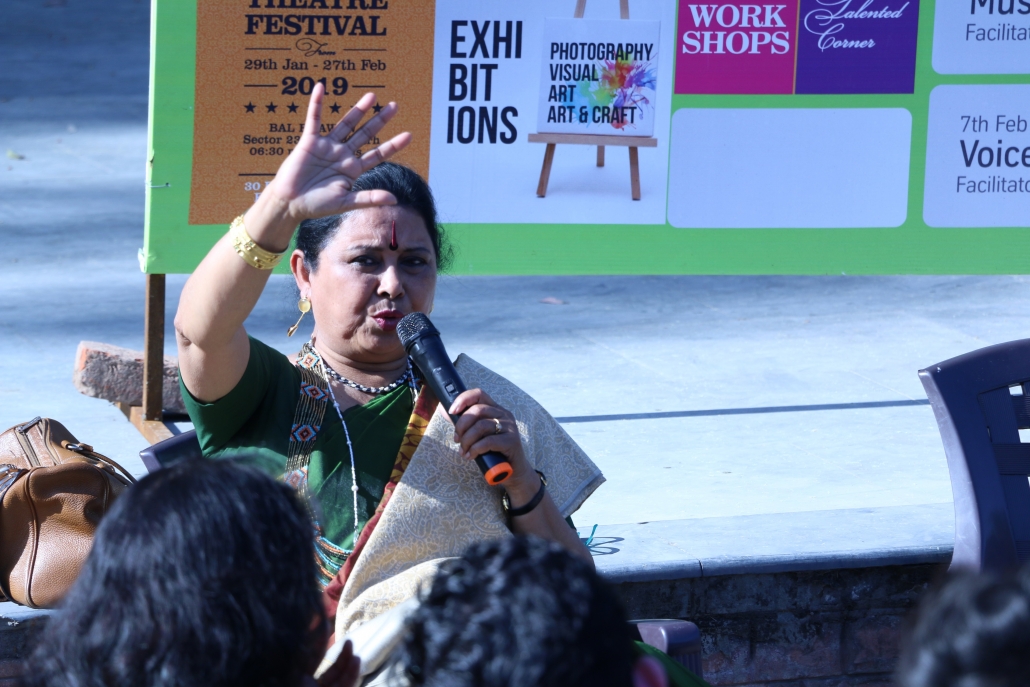 She defined young actors by defining acting in a more constructive manner that the 'Abhinaye' word is made up of two words, in which the definition of 'Abhi' is to present the image of any character to the audience and 'naye' means Without self-assertiveness
According to Suchitraji Natya Shastra, the four types of acting are considered as sattvik, Aangik, Vaachik, and Aharyik.
Suchitraji also told that a strong actor has the identity that he is associated with the audience through imagination and hypothesis in such a way that the audience feels himself connected with that story.
On Monday, the workshop of Suchitraji will be extended under the second session, in which young artists will get some new nuances related to "Rass & Bhaavs" .
https://demokraticfront.com/wp-content/uploads/2019/02/IMG_0079.jpg
3831
2554
Demokratic Front Bureau
https://demokraticfront.com/wp-content/uploads/2018/05/LogoMakr_7bb8CP.png
Demokratic Front Bureau
2019-02-24 17:24:50
2019-02-24 17:26:17
Workshop on "Rass and Bhaav" By Smt. Suchitra Mitra