10th Panjab University Rose Festival kicked off at PU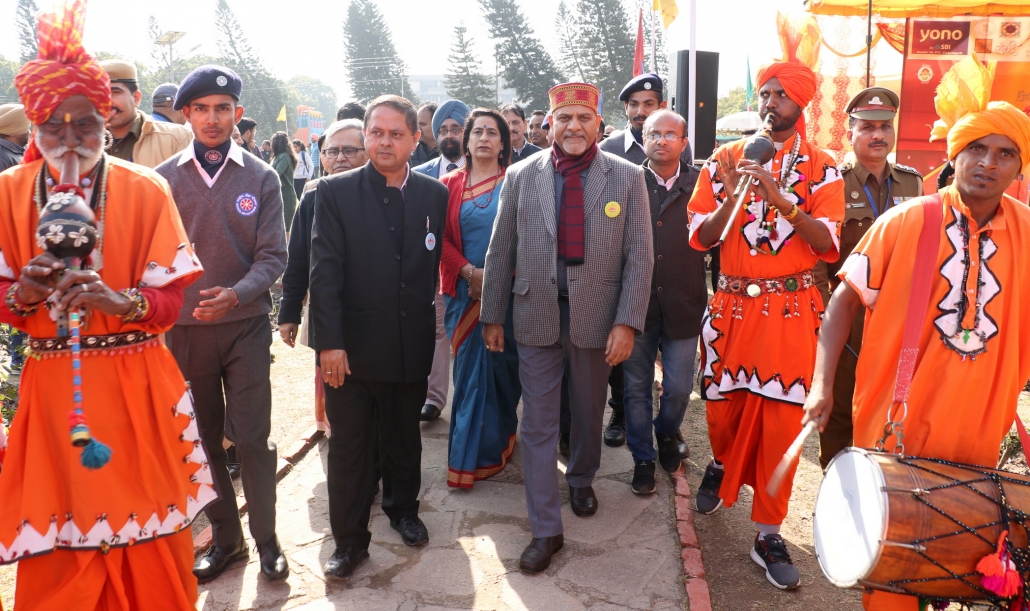 Chandigarh February 8, 2019
            The 10th Panjab University Rose Festival kicked off with much fanfare and enthusiasm which was inaugurated today by Prof. Raj Kumar, Vice Chancellor, Panjab University at Prof. R.C. Paul Rose Garden. PU VC was welcomed by the marching band of Ankur School and traditional artists of Rajasthan.

            Prof. Shankarji Jha, Dean of University Instructions presided over the inauguration and C.A. Vikram Nayyar, officiating Registrar and Finance & Development Officer, PU was the Guest of Honour.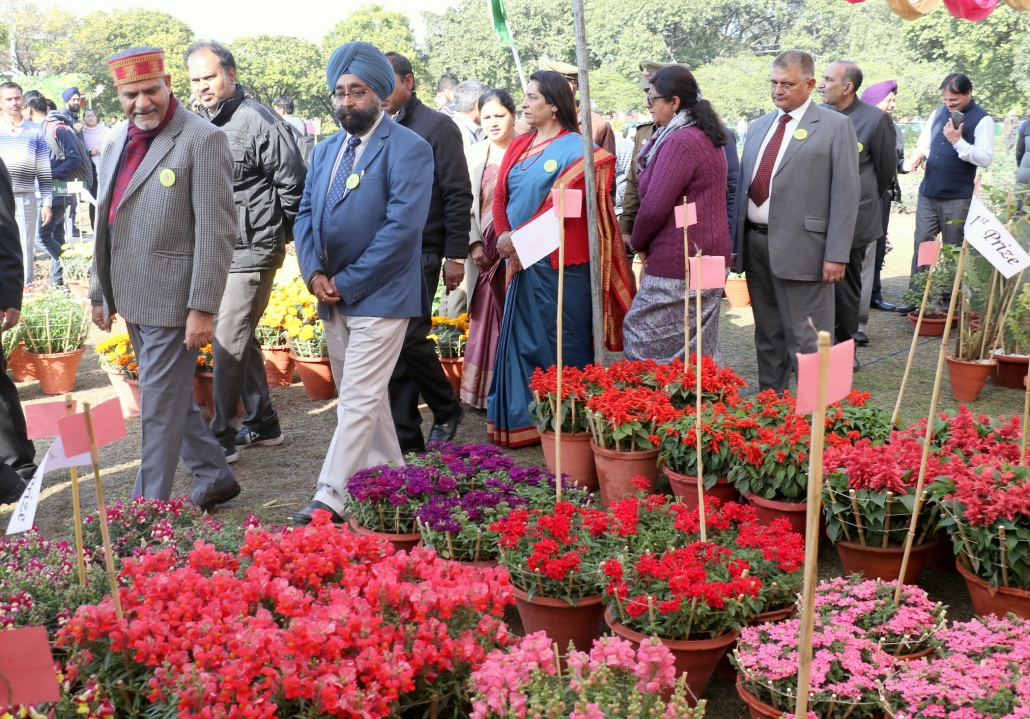 The Chief Guest along with other dignitaries visited the Prof. R.C. Paul Rose Garden and appreciated the beauty of the Garden. The Dean of University Instruction and Finance & Development Officer also appreciated the efforts of Horticulture Division for maintaining the garden.

            A variety of cultural programmes were presented by the students of Ankur School, Panjab University, Guru Gobind Singh Vidya Mandir, Ratwara Sahib & NSS volunteers.

            The winners of the School Band competition are Ist Jawahar Navodya Vidyala, sector-25, Chandigarh and IInd Ankur School Sector-14, Chandigarh. Flower Competition was held today and there was a display of about 500 participants  in 90 categories.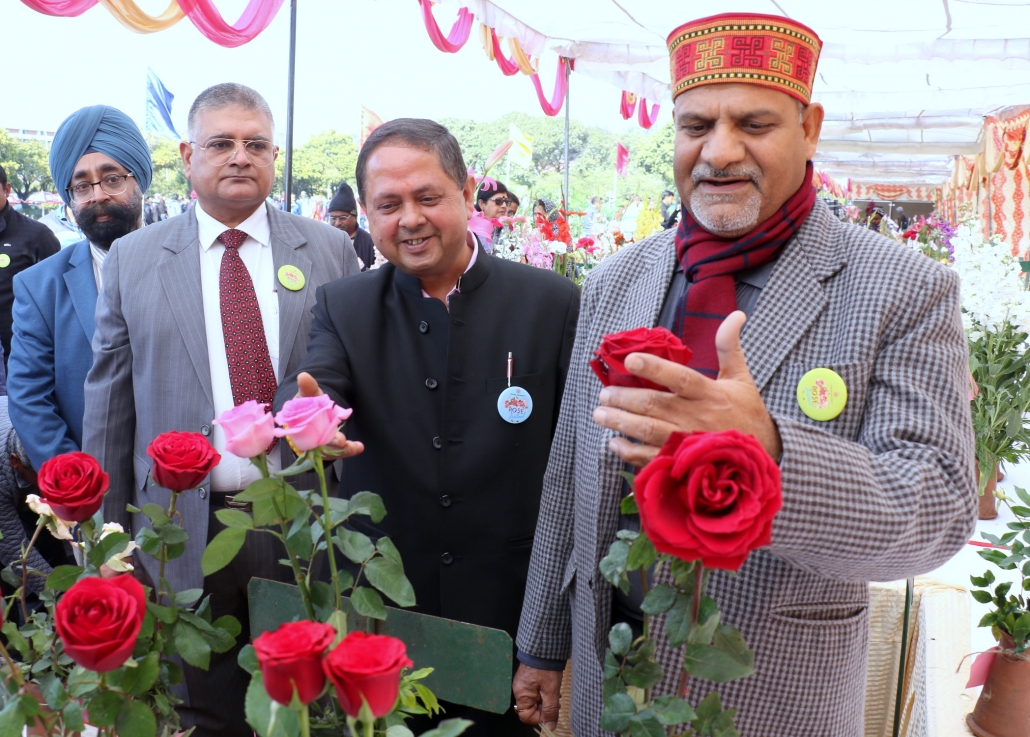 The Vice Chancellor admired the ambience of the garden and said that the Horticulture Division has put up a wonderful show. He invited students of University and other Institutions to participate in large number in the festival.

            Er. Anil Thakur, Divisional Engineer (Hort.) and Coordinator of the festival expressed his gratitude to the VC, other P.U. Authorities and all stake holders of the festival for making it a grand success. He added that the Horticulture Division is always committed  towards excellence in whatever it organizes and will strive to achieve better in future.

            In the evening, Fashion Competition 'Bollywood 2019' and performance by Band will be held at 7.00 p.m. at Old Convocation Ground, Panjab University, Chandigarh. Winners of Photography Competition and Flower Competition will also be awarded in the evening.

            On the second day of the festival, competitions of Singing, Rangoli, Collage Making, Slogan Writing and Face Painting will be organized. On third day, competitions of Rose Prince & Princess, Poetic Recitation, Dancing Competition, Mehandi, Painting Competition and Fancy Dress will be organized. Competition like Dancing, Singing, Rose Prince & Princess, Poetic Recitation, Fancy Dress & Painting have received a large no. of entries.

            Dr. Parminder Duggal, Principal, Ankur School, Mrs. Ritu Oberoi, Principal, Guru Gobind Singh Vidya Mandir Sr. Sec. School, Ratwara Sahib, Sh. Jatinder Moudgil, Manager Press, Prof. Emanual Nahar, Dean Student Welfare, Er. R.K. Rai, Executive Engineer-I, Mrs.Renuka B Salwan, Director, Public Relations, Dr. (Mrs.) Navdeep Sharma, NSS Coordinator, Dr. Tirthankar Bhattacharya, Chairperson, Deptt. of Art History & Visual Arts from Panjab University graced the occasion along with wardens of Hostels and representatives of various Unions of Panjab University. The faculty, non-teaching employees, students and general public were present in large number.
https://demokraticfront.com/wp-content/uploads/2019/02/Press-note-7-photos-6.jpg
1216
2096
Demokratic Front Bureau
https://demokraticfront.com/wp-content/uploads/2018/05/LogoMakr_7bb8CP.png
Demokratic Front Bureau
2019-02-09 02:35:55
2019-02-09 02:35:57
10th Panjab University Rose Festival kicked off at PU