City Police to be more child friendly in coming days
Child Friendly Room has been set up in the premises of Women & Child Support Unit, Sec- 17, Chandigarh under the supervision of Smt. Nilambari Jagdale IPS, SSP/UT/Chandigarh. Today on 31.01.19, Sh. Sanjay Baniwal IPS, DGP/UT, Chandigarh inaugurated this Child Friendly Room. This is the first child friendly room of Chandigarh Police with all basic amenities for caters to the children. It intends to provide congenial atmosphere for children who come along with their parents to the Women Police Station for counseling.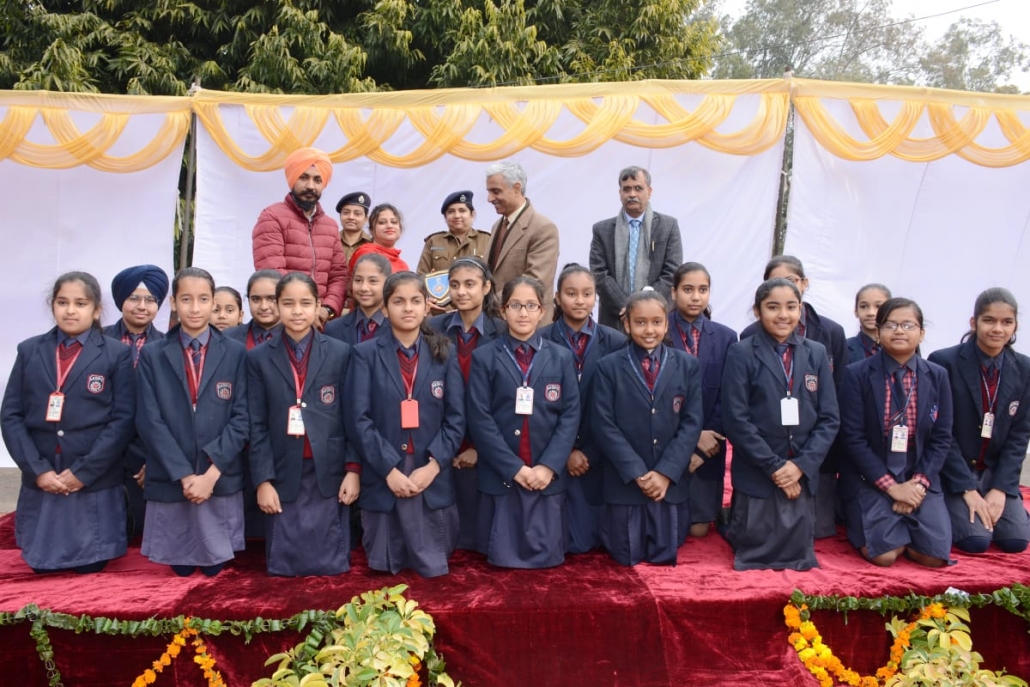 On this occasion, a play was presented by the students of AKSIP School, Chandigarh on Human  Trafficking prevalent in the society. 'Roopak' NGO also presented a play 'Bhediya' showing how to raise voice against evil vices in the society against women.  Four children –Himanshi, Komal, Angad and Shiv trained by the Swayam team who won medals in Sub- Junior National WUSHU tournament held at Jallandhar in various categories were facilitated by DGP/Chandigarh.
Smt. Anjitha Chepyala DSP/W&CSU presented a report on the working of Women & Child Support Unit and also the vision for the following year which includes making Chandigarh Child Friendly city. All the police station in Chandigarh would be made child friendly. In Addition to this child safety nets would be set up by tying with the civil society to empower children and youths. Women Police Station would work towards making every home in Chandigarh violence free. DGP Chandigarh appreciated the efforts of Women & Child Supports Unit and encouraged them to further simplify the process so that justice is delivered to the victim of domestic violence and matrimonial discord. Sh. O.P Mishra DIG/Chandigarh , DSP Rashmi Yadav, DSP Harjit Kaur, DSP Sukhraj Katewa and ASP Vineet Kumar too attended the event.
https://demokraticfront.com/wp-content/uploads/2019/01/IMG-20190131-WA0048.jpg
800
1200
Demokratic Front Bureau
https://demokraticfront.com/wp-content/uploads/2018/05/LogoMakr_7bb8CP.png
Demokratic Front Bureau
2019-01-31 18:39:47
2019-01-31 18:39:50
City Police to be more child friendly in coming days