India-UK relations getting strained over 'Pro-Khalistan' rally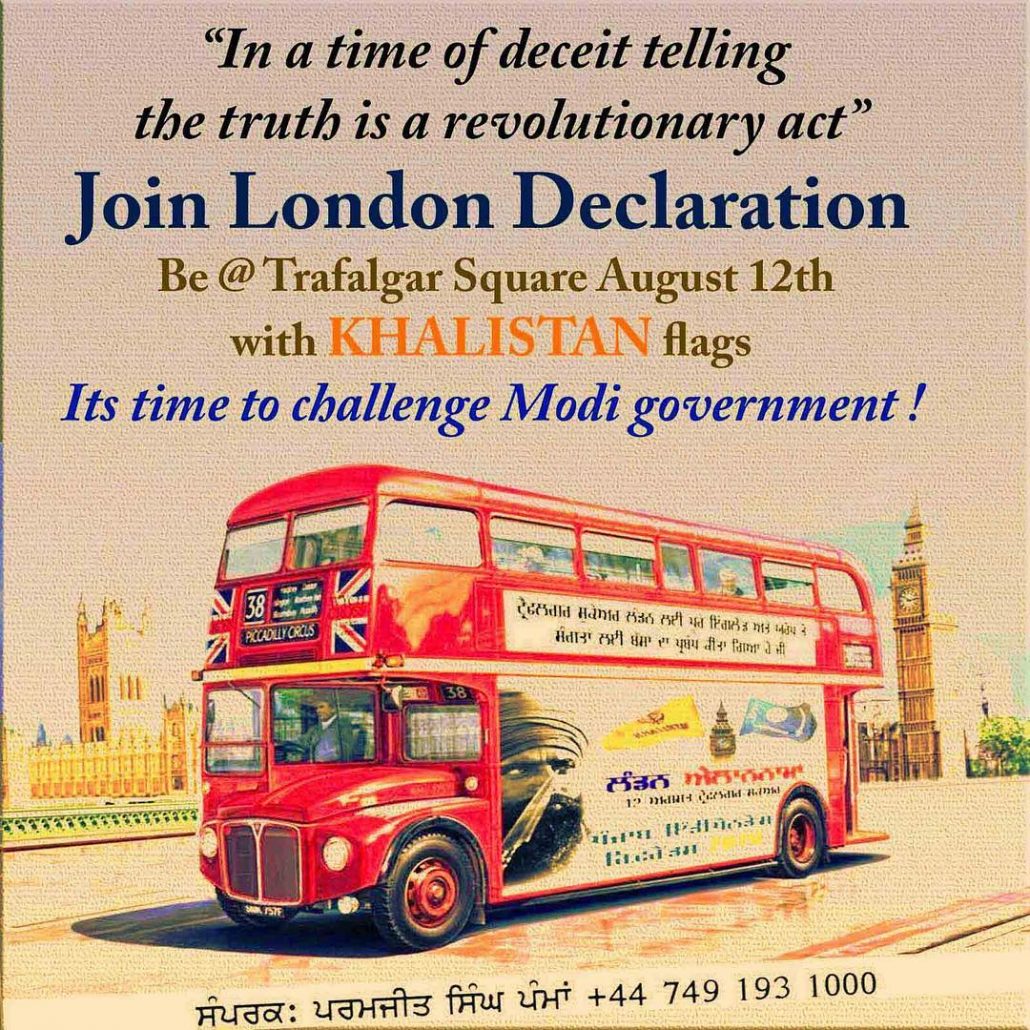 ---
India is believed to be quite upset with the United Kingdom for its refusal to ban a 'pro-Khalistan' rally to be held at Trafalgar Square in London on 12 August.
External Affairs Ministry spokesperson Raveesh Kumar on Thursday confirmed that India had conveyed to the UK Government in unequivocal terms that the proposed rally was a ''separatist activity which impinges on India's territorial integrity''. It has also been pointed out to the UK authorities that the rally sought to propagate violence, secessionism and hatred.
''We also expect them (UK) to take into account the larger perspective about the relationship when they take a decision in such matters,'' the spokesperson added.
It is understood that India not only wrote to the UK but also held meetings at various levels with British officials to prevail upon them to prevent the rally from taking place.
However, the UK Government rejected India's request, saying, ''People in the UK have a right to protest provided that they are within the law.''
However, New Delhi was also been assured that should a protest contravene the law of the land, police have comprehensive powers to deal with activities that spread hate or deliberately raise tensions through violence and public disorder.
But India is not convinced with the argument advanced by the UK authorities.
On record however, the MEA spokesperson did not agree with a suggestion that there had been a downslide in India-UK relations in view of the 12 August rally as well as other developments like New Delhi's pending requests with London for the extradition of Indian fugitives Vijay Mallya and Nirav Modi.
The proposed rally has been organised by the US-based separatist group, Sikhs for Justice, to call for a "referendum" on creation of 'Khalistan'. It is said to have received support from elements in Pakistan as well.
The MEA spokesperson said the government was aware that such anti-India rallies were proposed to be organised by secessionists in some other countries as well. New Delhi had written to its missions in some countries to take up the matter with their host governments.
https://demokraticfront.com/wp-content/uploads/2018/08/37863743_453574795123333_4502456435925319680_n.jpg
1080
1080
Demokratic Front Bureau
https://demokraticfront.com/wp-content/uploads/2018/05/LogoMakr_7bb8CP.png
Demokratic Front Bureau
2018-08-10 01:07:56
2018-08-10 01:07:56
India-UK relations getting strained over 'Pro-Khalistan' rally