Odisha to have own new food security act from October 2: Naveen Patnaik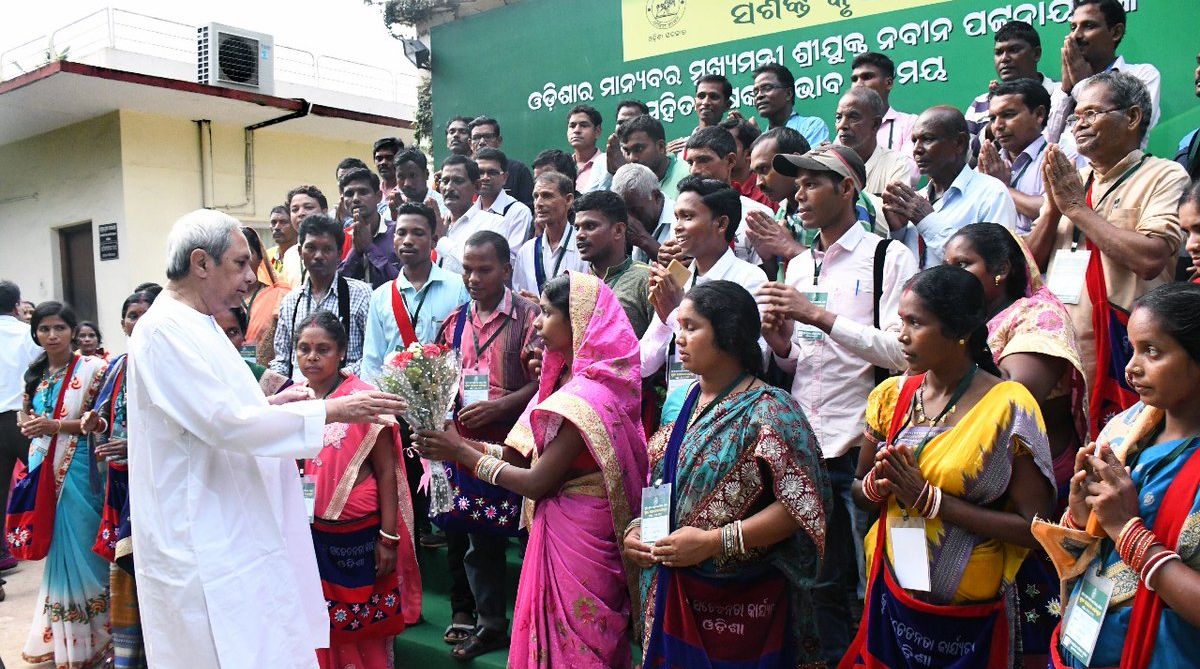 ---
Will cover the 34.44 lakh people excluded from the National Food Security Act
---
Odisha Chief Minister Naveen Patnaik announced that the state would implement its own food security act soon, which he said would cover the 34.44 lakh people who were excluded from the National Food Security Act (NFSA).
Addressing people on his "Aama Mukhyamantri, Aama Katha" programme, he said "I had promised to you that we will have our own food security programme for the poor. Today I am happy to tell you that your government will provide food to all."
The act will be implemented from 2 October, 2018.
Taking subtle digs at the Centre, the CM said, "I repeatedly wrote to the Central government that many poor people have been left out under the NFSA as it was based on 2011 census. But the central government did not respond (to) or consider our plea."
"Your government has always accorded top priority to food security. In 2008, it had launched the two rupee rice per kg scheme; in 2013, it introduced the one rupee per kg rice scheme for the poor; and today it will extend the scheme to all those poor people who are not covered under NFSA," he told the people via video-conference.
Implicitly referring to Opposition parties, Patnaik said: "I have always said I believe I work and peoples welfare (as compared to slogans and speeches of others)."
It may be noted that the CM had last month rejected the Ayushman Bharat National Health scheme and floated the state's own Biju Swasthya Kalyan Yojana, claiming that it would cover more beneficiaries than what was being proposed under the Ayushman Bharat scheme.
Saturday's announcement assumes political significance when read in the context of the charge made by Union Petroleum Minister Dharmendra Pradhan on Friday that CM Naveen Patnaik was in the habit of "ambush marketing" by projecting central schemes as his own. Pradhan had referred to the Re 1 rice scheme and said it was the Centre that provided maximum subsidy on rice (Rs 29 per kg) whereas the CM was projecting as if he was the one giving all the subsidies.
https://demokraticfront.com/wp-content/uploads/2018/07/Naveen.jpg
669
1200
Demokratic Front Bureau
https://demokraticfront.com/wp-content/uploads/2018/05/LogoMakr_7bb8CP.png
Demokratic Front Bureau
2018-07-28 11:05:05
2018-07-28 11:05:05
Odisha to have own new food security act from October 2: Naveen Patnaik