Bir Devinder Singh strongly condemned appointment of new VC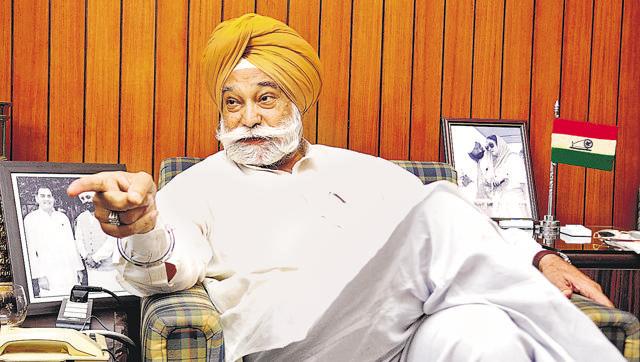 Chandigarh, July 24, 2018:
Former Punjab Deputy Speaker, Bir Devinder Singh strongly condemned presence of the local BJP-RSS workers at the joining of the new Vice-Chancellor Dr Raj Kumar, Panjab University (PU).
With this, the alleged ideological affiliation of the new VC with RSS-BJP has been exposed. "It is quite disturbing to learn that the new VC of Punjab University, Dr Raj Kumar is an RSS man from Banaras Hindu University," said Bir Devinder in a statement issued here on Tuesday.
He stated that the Panjab University represented the liberal ethos and culture of Punjab in the world of academia. It's Senate, Syndicate and Vice Chancellors have always guarded the rich heritage and maintained appropriate balance, keeping in mind the region's aspirations. Therefore, the appointment of all previous VCs was made keeping in view the sensitivity of Punjabis.
"It seems bizarre that the selection committee did not find even one Professor from the Punjab University or any other university of Punjab, worthy of the august post despite having illustrious academic careers. The new VC has no connect with Punjab region," he added.
Bir Devinder alleged that the search committee set up to find suitable candidate for the post was packed with RSS/BJP appointed/ affiliated persons. It is strange enough that out of about 160 applicants, only 9 were shortlisted and all the shortlisted professors had RSS/BJP connections. "It is another extreme of intellectual dishonesty that neither in search committee, nor among the candidates, a single person belonged to minorities, schedule castes or schedule tribes, he pointed out while terming the  presence of the Chandigarh BJP president Sanjay Tandon and other RSS people "supervising" the joining of the new VC.
The senior leader warned that any attempt to 'saffronise' the PU by changing its secular character would be resisted at every level. He also urged the faculty and students of the PU affiliated colleges and the university campus to keep vigil on any activities and new policies brought in by the new VC. "The appointment of the new VC has posed a big question mark on the future of the Panjab University," he said.
https://demokraticfront.com/wp-content/uploads/2018/07/former-depty-speaker-bir-davinder-singh_1460124220.jpeg
362
640
Demokratic Front Bureau
https://demokraticfront.com/wp-content/uploads/2018/05/LogoMakr_7bb8CP.png
Demokratic Front Bureau
2018-07-25 11:04:30
2018-07-25 17:28:37
Bir Devinder Singh strongly condemned appointment of new VC