WHY PM DEVELOPED SUDDEN LOVE FOR FARMERS AS POLL CLOCK STARTS TICKING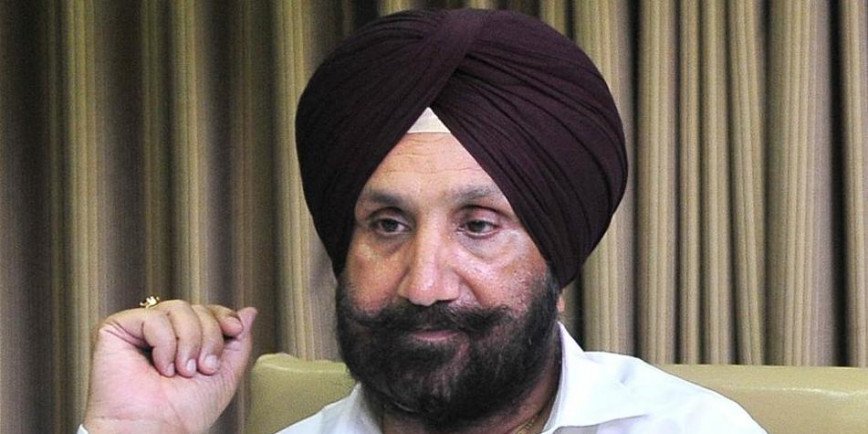 ---
MODI REGIME UNABLE TO MATCH UPA GOVERNMENT IN INCREASING MSP OF CROPS
---
Chandigarh, July 8:
Senior Congress Leader and Jail & Cooperation Minister, Punjab, S. Sukhjinder Singh Randhawa has termed the step undertaken by the Union Government to increase the Minimum Support Price (MSP) of the Kharif crops as a mere attempt to befool the farming community for the sake of electoral gains. In a statement, S. Randhawa questioned as to why during the past 4 years the Union Government didn't care at all to remember the plight of the farmers. When the farmers were organizing protests and demonstrations in Delhi and demanding their rightful due the Prime Minister paid any attention to their misery then but now with the general elections fast approaching the BJP has made enacted a drama to encash the farmers' vote bank. But, now the farming community has become totally aware of the politics of falsehood being perpetrated and would not at all fall prey to the lollypop promises.
Randhawa further said that during the term of Dr. Manmohan Singh as Prime Minister, the MSP of paddy crop increased 6 percent in first 5 years and 38 percent in second 5 years term. Whereas the Modi Government till date has effected the increase up to 29 percent only which is a clear cut proof of fraud being perpetrated on the farmers. The PM in his speeches promises moon to the farmers and talks of doubling their income but the bitter reality is that he is unable to give farmers the rightful price of their crops even. Furthermore, the PMand the BJP leaders are misguiding the farmers that the crop rates have been increased by one and a half percent which is a blatant lie. The truth is that the Union Government is still unable to give MSP to the farmers as per the Swaminathan Committee recommendations.
Attacking further, S. Randhawa said that during the previous polls too, Mr. Modi made false promises to the people at Bathinda and now with the polls fast approaching again, he would try to lure the farmers with his false promises but the farmers won't fall into his trap again.
https://demokraticfront.com/wp-content/uploads/2018/07/9160_40_1530511735.jpg
434
868
Demokratic Front Bureau
https://demokraticfront.com/wp-content/uploads/2018/05/LogoMakr_7bb8CP.png
Demokratic Front Bureau
2018-07-08 16:07:28
2018-07-08 16:07:28
WHY PM DEVELOPED SUDDEN LOVE FOR FARMERS AS POLL CLOCK STARTS TICKING