Maheshwari who allegedly issued the threat to Ms. Chaturvedi arrested by Mumbai police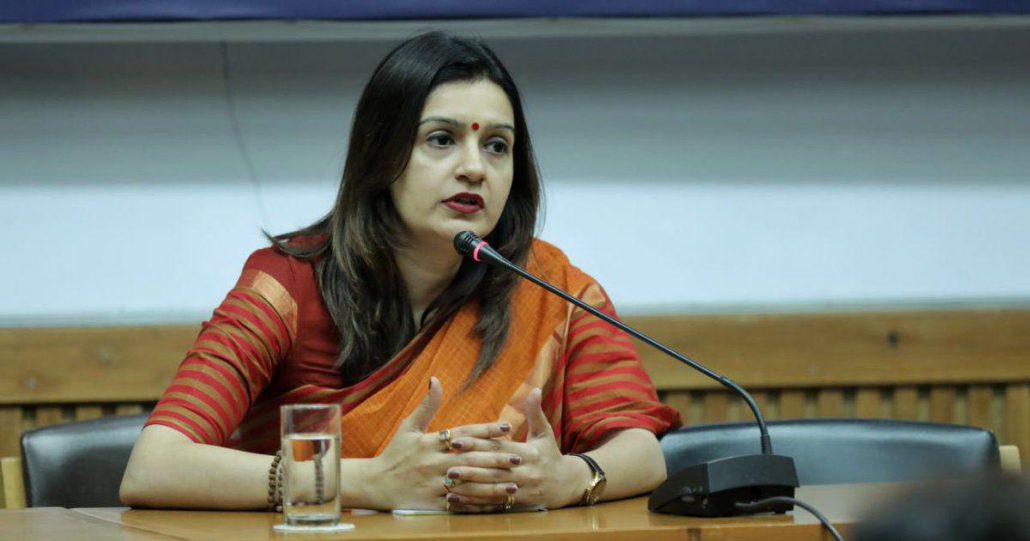 The Mumbai police have arrested one Girish Maheshwari for allegedly issuing a rape threat to the 10-year-old daughter of Congress spokesperson Priyanka Chaturvedi on Twitter.
Two days ago, the Union Home Ministry directed the police to file a case against the person.
Maheshwari allegedly issued the threat to Ms. Chaturvedi from his Twitter handle @GirishK1605, which was deleted following an outrage on the social media.
"One person named Girish has been arrested and being taken to Mumbai," a police official from Ahmedabad said
The Delhi Police had filed an FIR in the case after receiving a complaint from Ms. Chaturvedi.
After the alleged threat tweet, Ms. Chaturvedi had approached both the Mumbai and Delhi police, seeking action against the Twitter user.
Ms. Chaturvedi thanked Home Minister Rajnath Singh and the Delhi and Mumbai police for the arrest.
https://demokraticfront.com/wp-content/uploads/2018/05/LogoMakr_7bb8CP.png
0
0
Demokratic Front Bureau
https://demokraticfront.com/wp-content/uploads/2018/05/LogoMakr_7bb8CP.png
Demokratic Front Bureau
2018-07-05 11:22:23
2018-07-05 11:22:23
Maheshwari who allegedly issued the threat to Ms. Chaturvedi arrested by Mumbai police