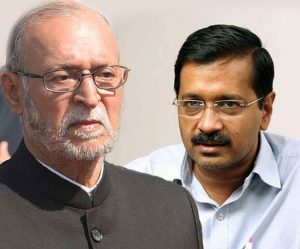 In their over-enthusiasm to claim victory, Delhi chief minister Arvind Kejriwal and rest of Aam Aadmi Party (AAP) leadership failed to discern the fine print of Supreme Court (SC) verdict.
The tweets fired off by two top AAP leaders Manish Sisodia and Saurabh Bharadwaj just minutes after the verdict indicated the Kejriwal government had begun searching for fresh avenues of conflict rather than working out a more conciliatory path of coordination (as advised by the apex court).
Deputy Chief Minister Sisodia stressed that "elected government would now be free to do transfer and postings of officials" and files need not be sent to Lieutenant Governor Anil Baijal. Bharadwaj, the party spokesman, eagerly expressed the party and government's wish for the Anti-Corruption Branch (ACB) to be brought under control of Kejriwal government.
The ACB is staffed by Delhi Police personnel and headed any an Additional Commissioner of Police-rank officer. It has the power to register FIRs, investigate, arrest and prosecute. Control over ACB gives Kejriwal the power to police (albeit indirectly). It should be noted that in the national capital, police, public order and land is under the ambit of the Centre and the same has been reiterated by Supreme Court order on Wednesday. Further reasons for conflict over control of ACB and why Kejriwal government can't have it will be analysed a bit later.
The hurry to have absolute discretion on transfer-posting of officials and employees of all grades — Indian Administrative Service (IAS) to peons — and let all concerned know about it indicates the keenness of the AAP and Kejriwal government to tame permanent bureaucracy and subordinate staff. Power to transfer and post have been most important tools in the hands of political leadership to make both individual bureaucrats and bureaucracy at large toe their line (right or wrong).
Kejriwal government's desire to make bureaucracy work as per their whims has been at the root of alleged manhandling of Chief Secretary Anshu Prakash in the presence of Kejriwal and Sisodia and subsequently at "sofa dharna" which Kejriwal staged with three of his ministerial colleagues at Raj Niwas.
True to Sisodia's words, the very first decisions taken by Kejriwal government was thrusting upon themselves the power to transfer IAS, Delhi, Andaman and Nicobar Islands Civil Service (DANICS), Delhi Subordinate Services Selection Board (DASS) and other officials as and when Kejriwal and ministerial colleagues deemed fit.
The subsequent response by the bureaucracy proved Kejriwal and the rest of political leadership grossly underestimated the power and resoluteness of the former to go by the book. An order by deputy chief minister of half-a-state/Union Territory with regard to assuming absolute powers to transfer top babus to subordinate staff could not override a Presidential notification (21 May, 2015), which entrusted L-G, chief secretary and secretary services with the task.
Kejriwal and his team argue that beyond police, public order and law, all other powers rest with elected government but they don't care to read other part of the ruling, which said, "The status of NCT of Delhi is sui generis, a class apart"… and other parts reaffirming it is not a full State and can't be a full State under present constitutional scheme and is a Union Territory (UT).
"Services" is listed in state list but as per the interpretations of Union home ministry since Delhi is not a state but a UT, power to command services is not vested with city government. SC ruling also said Delhi is a UT. IAS officers posted here are UT or AGMUT (Arunachal Pradesh, Goa, Mizoram and Union Territory) cadre. DANICS officials are of Delhi and Andaman and Nicobar Island Civil Services cadre.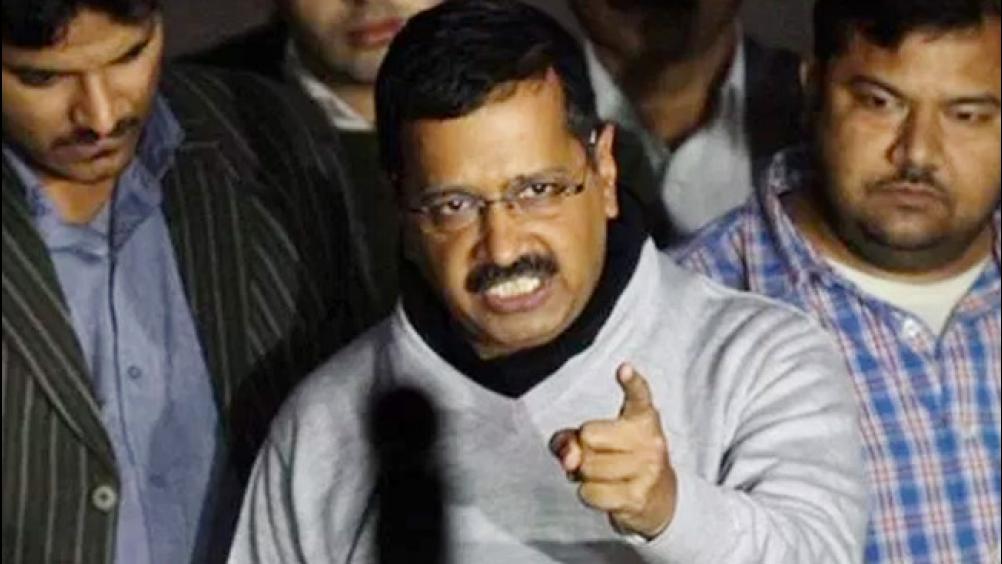 It is thus taken that it is beyond purview of Delhi government (Kejriwal) to transfer and post their as per its likes or dislikes. For 15 years, Sheila Diskhit — and Sahib Singh Verma or Madan Lal Khurana before her — didn't have much of a problem with the system because they all worked in coordination with the LGs. Kejriwal, however, chose a confrontationist path and the results are there for everyone to see: Making the people of Delhi suffer.
Union minister Arun Jaitley, who besides being born and brought up in Delhi, has closely studied constitutional provisions and law. He wrote in his blog: "The Supreme Court has held categorically that Delhi cannot compare itself at par with other states and, therefore, any presumption that the administration of the UT cadre of services has been decided in favour of the Delhi government would be wholly erroneous."
Kejriwal and his colleagues clearly have other ideas. The issue, in all likelihood, will go to the SC. Until then, Delhi will see a stalemate between Kejriwal and L-G-bureaucracy. As for control over ACB, Jaitley's argument is logical (albeit without naming it) when he said, "If Delhi has no police powers, it cannot set up investigative agency to investigate crimes as had been done in the past."
It may be recalled on 11 February, 2014, in his first short-lived stint as Delhi chief minister, Kejriwal ordered an FIR be filed against two Union ministers and a leading industrialist, leading the Ministry of Home Affairs to clearly define ACB's domain and who controls it.
https://demokraticfront.com/wp-content/uploads/2018/07/kejriwal-slams-PM-Modi.jpg
564
1002
Demokratic Front Bureau
https://demokraticfront.com/wp-content/uploads/2018/05/LogoMakr_7bb8CP.png
Demokratic Front Bureau
2018-07-05 15:56:56
2018-07-05 15:56:56
Arvind Kejriwal fails to discern fine print of SC verdict, chooses conflict over conciliation