"Fight Fake News" Rijiju Alerts States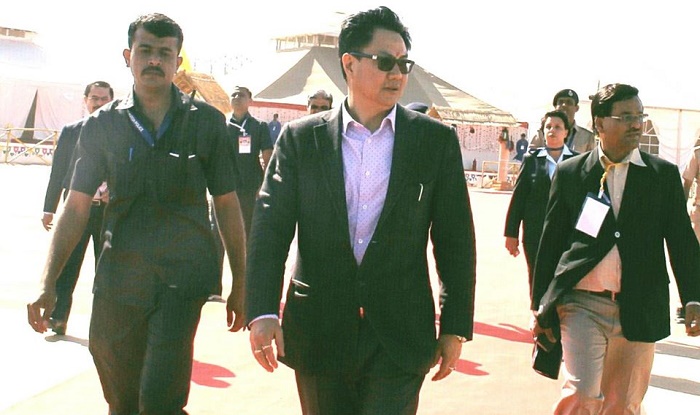 Union Minister of State for Home Kiren Rijiju said on Monday that "rumours and fake news" had become a big menace, amid reports that around 20 people had been lynched in different parts of the country in the past one month following child-lifting rumours spread primarily through WhatsApp.
"State governments and all government agencies, along with NGOs, need to come together and create better awareness," he said. "Rumours and fake news are posing a danger to innocent lives."
Though the Union Home Ministry has not issued any advisory, several States had taken initiatives to inform and educate the public. "Our social media team is active at the State and district levels," said O.P. Singh, Uttar Pradesh DGP. "The moment we get such information, we immediately scotch the rumour… We respond and react."
Rajasthan police has started an intensive drive on Twitter to check rumours. A message posted on its official Twitter handle said: "There are many types of #FakeNews. One such type is #ClickBait — Stories that are deliberately fabricated to gain more website visitors & increase advertising revenue for websites."
"One of the commonest forms of #FakeNews is people using sensational videos and distorting its context," said another message posted on June 27. "We had exposed one such fraudster @omshantiom1231 who had used a gory video from Brazil & claimed it to be from #Rajasthan," the tweet said.
The latest incident was reported from Dhule in Maharashtra on Sunday when a mob attacked five men who had come to a village begging for money and shelter. They were killed on suspicion that they were child traffickers based on WhatsApp rumours.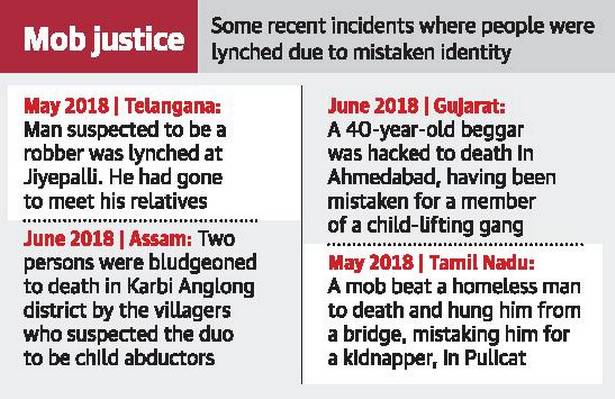 On June 28, a man identified as Sukanta Chakraborty, hired by the Tripura government to dispel rumours about child-lifters on social media, was lynched in Kalacherra Bazaar. The incident came hours after Zaheer Khan, a trader from Uttar Pradesh, was beaten to death in West Tripura's Mohanpur district on suspicion of being a child kidnapper.
Cyber law expert Pawan Duggal said service providers like WhatsApp have been given a long rope and the government must make them accountable. "There has been a lack of political will in enforcing the provisions of the law against these service providers… Lack of deterrence or any conviction in social media-related cyber crimes emboldens cyber criminals. It also erodes people's confidence in the ability of the system to deliver and, therefore, mob justice or mob rule prevails without any fear of legal ramifications. So the onus is back on the government," he said.
Mr. Duggal said the government could exercise its powers under Section 87 of the IT Act and specify parameters of due diligence to be followed by intermediaries and service providers.
An analysis by the National Crime Records Bureau (NCRB) data by Child Rights and You (CRY) revealed that kidnapping and abduction accounted for almost half of the total crimes against children in the country. There were 52,253 cases of kidnapping and abduction among the 1,06,958 crimes against children in 2016.
The next biggest category is rape, amounting to more than 18 per cent of all crimes against children.
https://demokraticfront.com/wp-content/uploads/2018/07/Kiren-Rijiju.jpg
415
700
Demokratic Front Bureau
https://demokraticfront.com/wp-content/uploads/2018/05/LogoMakr_7bb8CP.png
Demokratic Front Bureau
2018-07-03 02:59:34
2018-07-03 02:59:34
"Fight Fake News" Rijiju Alerts States