Trolls Threaten to Rape Congress' Priyanka Chaturvedi's 10-year-old Daughter, Complaint Filed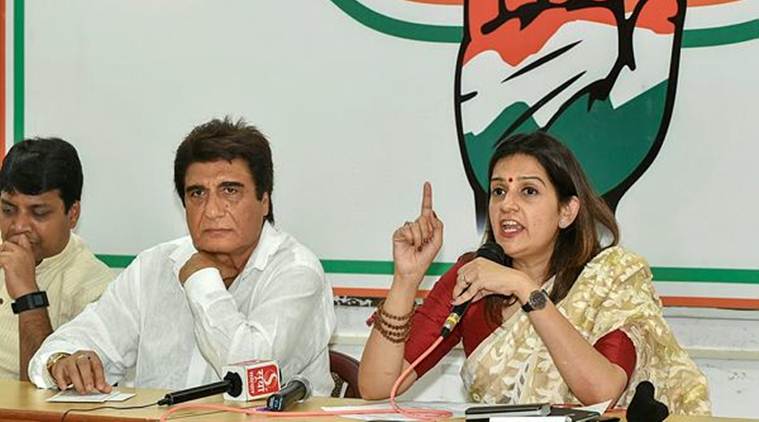 ---
While referring to the post, the 38-year-old Congress leader said that despite having a picture of Lord Ram as his profile picture, the accused did not hesitate from making such remarks.
---
Mumbai: Congress spokesperson Priyanka Chaturvedi on Monday filed a complaint with the Mumbai Police after a rape threat directed at her 10-year-old daughter by a troll account on micro-blogging site Twitter.
"I have filed a complaint at the Goregaon police station. Police have assured me of prompt action in the matter," Chaturvedi told PTI. In the tweet, which was deleted later, a user @GirishK1605 had threatened to rape Chaturvedi's minor daughter.
"Despite having a picture of Lord Ram as his profile picture, the accused did not hesitate from making such remarks," Chaturvedi tweeted. "I hope Mumbai Police will take action. They have called me and have initiated action," she added.
"Many thanks to all those who have called and tweeted in support. Grateful. I am convinced that if there is evil in society there is even greater goodness. PS: If I am a fierce woman, let me assure you I am a fiercer mom and will not let those who target my children get away with threats," she tweeted.
The incident comes at a time when even senior Union minister Sushma Swaraj has become target of hate messages on social media platforms like Twitter.
After becoming subject of offensive tweets following a passport row involving an interfaith couple, Swaraj had decided to expose such trolls and began re-tweeting some of those tweets.
The external affairs minister also conducted a poll on Twitter asking users whether they "approve" of such trolling to which 43 per cent said yes and 57 per cent no.
On Monday, Home Minister Rajnath Singh became her first cabinet colleague to publicly express his support for Swaraj to denounce such offensive tweets against her and said her trolling is wrong.
NCP leader Supriya Sule also condemned the rape threats to Chaturvedi's daughter.
"The troller/account holder posting such threats must be booked under the law and needs to be punished immediate," Sule tweeted while asking Prime Minister Narendra Modi to take serious cognizance of the issue.
https://demokraticfront.com/wp-content/uploads/2018/07/priyanka-chaturvedi-759.jpg
422
759
Demokratic Front Bureau
https://demokraticfront.com/wp-content/uploads/2018/05/LogoMakr_7bb8CP.png
Demokratic Front Bureau
2018-07-02 15:05:46
2018-07-02 15:05:46
Trolls Threaten to Rape Congress' Priyanka Chaturvedi's 10-year-old Daughter, Complaint Filed