AAP had turned into a one-person party : Iliyas Azmi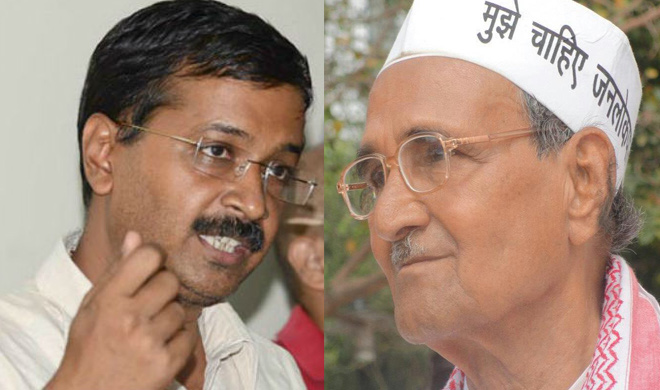 ---
Ilyas Azmi accused Kejriwal of indulging in caste and community-based politics and of ignoring Muslims and people from backward classes.
---
A year after senior AAP leaders Prashant Bhushan and Yogendra Yadav broke away from AAP, another founder-member, Ilyas Azmi, resigned Monday alleging that minorities and backward castes were being ignored by the party. He also alleged that the AAP had turned into a one-person party.
Speaking to correspondents Azmi — who is a former AAP National Executive and Political Affairs Committee (PAC) member — said, "The committees that the party was forming were either their people or belonged to the upper castes. I raised this issue in the party several times – caste-based discrimination is a dangerous thing and we need to bring an end to it. I joined the party because of its anti-corruption stand. Prior to the Delhi elections, they formed state units where most leaders belonged to the upper castes. There were half a dozen backward castes or minority leaders. For Delhi elections, all of us put our entire resources behind the party."
Azmi also accused the party of functioning in an autocratic manner. "After removing Bhushan, Yadav, Anand Kumar and Ajit Jha, I noticed that the party leaders liked those who agreed with them. So, I decided to skip meetings since then. Now, there is hardly anyone who speaks out against the leadership. I tried to tell them that this form of functioning was not good…" he said.
While AAP declined to comment on Azmi's resignation, party sources claimed he had objected to the rise of AAP MLA Amanatullah Khan and minister Imran Hussain. "He had raised concerns about the importance being given to them," said a source.
https://demokraticfront.com/wp-content/uploads/2018/07/ilyas-azmi-1462201090.jpg
390
660
Demokratic Front Bureau
https://demokraticfront.com/wp-content/uploads/2018/05/LogoMakr_7bb8CP.png
Demokratic Front Bureau
2018-07-02 14:24:01
2018-07-02 14:24:01
AAP had turned into a one-person party : Iliyas Azmi