'Disrespect' shown to President, wife Puri temple chief seeks to set record straight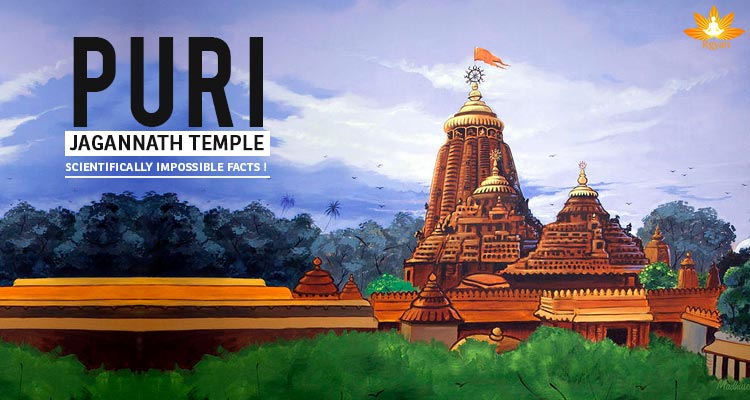 ---
A section of the servitors lodged a complaint against Puri collector and firmer SJTA chief alleging that the administration is intentionally trying to defame the servitors.
---
The Chief Administrator of Jagannath Temple, Puri Mr P K Mahapatra, IAS, on Thursday sought to put a lid on the hugely embarrassing controversy over alleged 'disrespect' to the President Ram Nath Kovind and his wife during their visit to the Temple in March, by claiming the office of the President had not expressed its displeasure nor written any letter to the temple administration in this regard.
The attempt to set the record straight by Mahapatra however did not wash away the fact that some servitors had breached the protocol and brushed past the President and his wife in the temple, as confirmed by the SP of Puri Sarthak Sarangi.
Further, the temple managing committee meeting held in the last week of March had discussed the issue with the district collector Arvind Agarwal reportedly raising it. The only aspect of the media report contradicted by Mahapatra on Thursday is as to whether the President's office had written a letter expressing its displeasure or not.
The rest of it- with regard to breach of protocol and attempts to get close to the President or talk to him has been confirmed by the SP and the minutes of the committee meeting.
There were strict instructions that nobody should breach the inner ring formed by the security of the President and hence when this was done by servitors in the presence of the collector and SP, they took note of it and reported to the managing committee.
Apparently, the entire incident was ignored for over two months and no action was taken.
It is in this context that there are suspicions on why such a matter which was ignored when it happened and which was not objected to by the President is being raked up now.
Two months after, a section of the media picked it up a few days ago and kicked up a controversy.
Who did it and why is the million dollar question. Certainly, some people are out with a design to somehow churn up controversies involving the sentiments associated with the Puri Jagannath Temple, said the ruling BJD spokesperson and MP P K Deb.
He was implicitly referring to a political party without naming it. In a related development, a section of the servitors has on Thursday lodged a police complaint against Puri collector Arvind Agarwal and former SJTA chief Pradeep Jena alleging that the administration is intentionally trying to defame the servitors.
"They were trying to offend us before the nation and preparing grounds to take action," said a servitor
https://demokraticfront.com/wp-content/uploads/2018/06/feature-image-2-1.jpg
400
750
Demokratic Front Bureau
https://demokraticfront.com/wp-content/uploads/2018/05/LogoMakr_7bb8CP.png
Demokratic Front Bureau
2018-06-29 02:59:08
2018-06-29 02:59:08
'Disrespect' shown to President, wife Puri temple chief seeks to set record straight