Alliance partners in Karnataka once again seem to be 'dogged'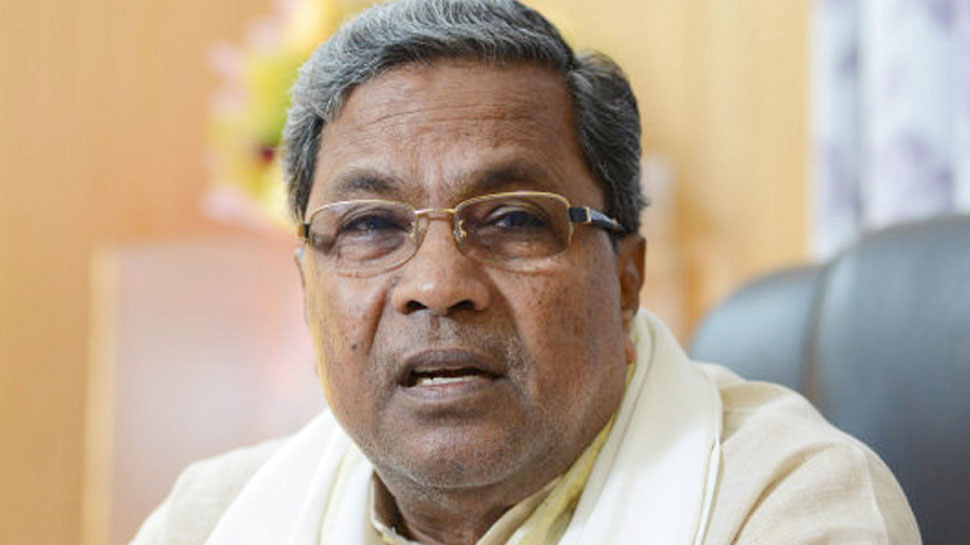 ---
9 Karnataka Congress MLAs to meet Siddaramaiah after video shows ex-CM doubtful about JDS-Congress alliance
---
The ruling alliance partners in Karnataka once again seem to be dogged by differences, as nine Congress MLAs are set to meet former chief minister Siddaramaiah who is also the head of the coordination committee of the Congress-JD(S) alliance government.
The meeting has ruffled feathers in the state political circles as it comes in the backdrop of a video clip, which featured Siddaramaiah purportedly expressing doubts about the longevity of the JD(S)-Congress government in the state.
In the video, which was widely covered by the regional media, Siddaramaiah can be heard speaking skeptically about the Karnataka government completing its full term. When someone asks him about completing five years, he purportedly says, "Five years… difficult… let's see what will happen after the Parliament election (in 2019)."
"They (JDS-Congress) will remain until Parliament elections are over, after that, what all developments will happen (we will have to see)," he added.  While much is being said about the purported video, including a quick rebuttal from the JD(S) camp, similar sentiments were echoed by Chief Minister HD Kumaraswamy as well.
On 15 June, speaking to media about reports on both the parties struggling with the new alliance, Kumaraswamy hd said that no one can "touch" him, at least, till the 2019 Lok Sabha elections are over, but the usual reassurance of a full five-year-term was missing.
"This coalition government will function with stability. I know, no one can touch me for one year. I will be there at least for one year until the Lok Sabha election is over. Until then, no one can do anything to me," he said.
Kumaraswamy earlier too had hinted about troubles in the alliance with his comments when he said that he was at the "mercy" of Congressand not the 6.5 crore people of Karnataka as his government had not received the full mandate, merely a week after taking the oath of office as chief minister.
Differences have emerged between the Congress and the JD(S) on a host of issues, including presentation of the budget. While Siddaramaiah is opposed to a full budget, the chief minister wants to go ahead with it. Former prime minister and JD(S) supremo HD Deve Gowda had come on record to reject Siddaramaiah's suggestions, while there were murmurs that Congress chief Rahul Gandhi backed Kumaraswamy on the issue.
Two days ago, another video had emerged where Siddaramiah was heard expressing his displeasure to a few Congress MLAs over presentation of a fresh budget, adding to the unease among the coalition partners.
Siddaramaiah, who had held the finance portfolio in the previous government, has recently said there was no need for a a fresh budget and insisted that a supplementary budget would do. Kumaraswamy, who holds the finance portfolio now, is scheduled to present his coalition government's first budget on 5 July.
Meanwhile, after media picked up on these developments, Deputy Chief Minister and the Karnataka Pradesh Congress chief G Parameshwara was tasked with damage control.  "I have not seen it (video), when we reached an understanding (to form government); we had agreed to run the government for five years. We will run the government for five years," Parmeshwara told reporters.
When repeatedly asked about Siddaramaiah's purported comments, a visibly upset Parameshwara said, "I'm saying it…. if you repeatedly ask the same thing I will say the same. I'm saying it officially that we will run the government for five years. I'm saying it, I'm the party (state) President…what will happen in politics when, no one can predict, but we have agreed that we will run the government for five years."
Even though Congress MLAs have been making a beeline to meet Siddaramaiah at Shantivana, Parameshwara did not see anything unusual in it. "What is wrong if we (MLAs from Congress) meet anyone from our party? Where is the confusion? There is no confusion at all," Parameshwara said.
His comments come even as his government is facing the birth pangs of coalition politics, following the disquiet among newly elected Congress lawmakers who were left out during the Cabinet expansion.
Meanwhile Congress leader in Lok Sabha, Mallikarjun Kharge said in New Delhi that he has seen the video and he would meet Siddaramaiah and ask him in what context he spoke in that manner.
"I will ask him in what context he said so. Or has it been presented in a distorted manner. Or is it a media creation to create animosity between people or whether  he has really stated so," said Kharge.
He pointed out that the coalition government was forced to bring together secular forces to keep the BJP away from power. It was necessary for the Congress and the JD(S) to strengthen secular forces as much as possible, he said. He said the Congress high command was monitoring the developments and he would not comment more on this issue.
As the 12 May Assembly polls in the state threw up a hung Assembly, Congress and JD(S) who had bitterly fought each other, joined hands to form a post-poll alliance to keep out the BJP, which had emerged as the single largest party.
https://demokraticfront.com/wp-content/uploads/2018/06/249059-227396-siddaramaiah.jpg
545
970
Demokratic Front Bureau
https://demokraticfront.com/wp-content/uploads/2018/05/LogoMakr_7bb8CP.png
Demokratic Front Bureau
2018-06-27 15:20:44
2018-06-27 15:20:44
Alliance partners in Karnataka once again seem to be 'dogged'