State BJP leaders, who want to make headlines, should be kept under control: Sanjay Singh(JDU)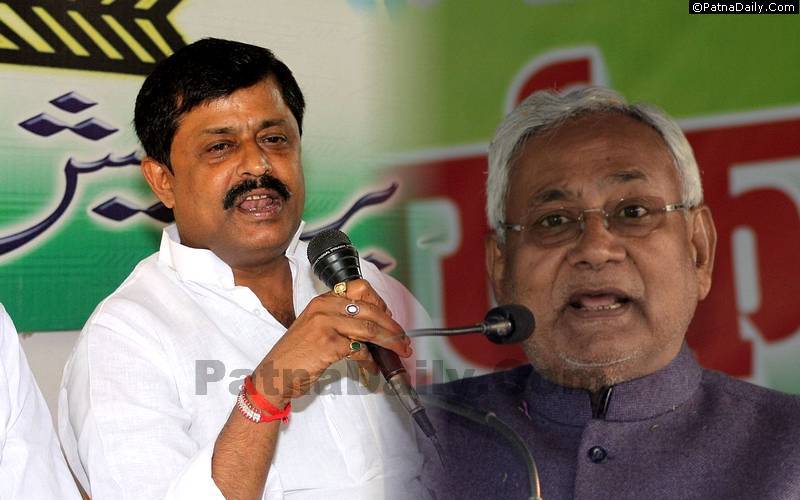 ---
The public declaration came amid persisting divergence between the two sides over who gets to contest how many of 40 Lok Sabha seats from the state
With the parliamentary elections less than a year away, JD(U) has been flexing muscles against BJP
---
PATNA: Raising the ante significantly higher, JD(U) on Monday declared it would contest the highest number of seats among the NDA allies in Bihar and BJP was free to fight the coming Lok Sabha elections alone if it did not need an ally. The public declaration came amid persisting divergence between the two sides over who gets to contest how many of 40 Lok Sabha seats from the state.
It may cause annoyance to BJP which won 22, nine more along with its allies, against JD(U)'s two. "The issues in 2014 election were different and 2019 will be a different ball game," said JD(U) general secretary Sanjay Singh.
JD(U) general secretary Sanjay Singh said, "BJP knows without Nitish ji, it will not be able to win in Bihar. If it does not want any ally, BJP can field its candidates on all 40 Lok Sabha seats." Sanjay Singh is often seen as channeling party boss and Bihar CM Nitish Kumar's views. He also cautioned BJP to restrain its leaders from making "unnecessary" statements on the seat-sharing issue.
"State BJP leaders, who want to make headlines, should be kept under control," he said. BJP general secretary Rajendra Singh had recently claimed the party would contest all the 22 seats it had won in 2014 general elections. "The party will also protect the interests of its allies and arrive at a seat-sharing arrangement, which enables the NDA to win all the 40 seats in Bihar," Singh had told reporters in Sasaram last Monday.
With the parliamentary elections less than a year away, JD(U) has been flexing muscles against BJP. Even on Sunday Nitish mocked the Centre's national waterways project in the presence of Union minister Dr Harsh Vardhan. Nitish said the National Waterway-1 project would not succeed unless the Ganga siltation issue was resolved.
D(U) and BJP contested 2014 Lok Sabha elections separately. JD(U), which could win only 2 seats in 2014, insists seat-sharing for 2019 should be on the performance in 2015 Bihar assembly elections, in which it won 71 seats compared to BJP's 53. Former CM and HAM(S) chief Jitan Ram Manjhi said on Monday the leader of opposition in the assembly, Tejashwi Yadav, would be the 2020 CM candidate of the grand allianceeven if Nitish quits NDA and joins the alliance.
After suffering a jolt in 2014 elections, Nitish had joined hands with RJD and Congress in 2015 assembly elections. He again quit the GA in July 2017 and formed state government with BJP. JD (U) and BJP contested the LS elections in 2009, sharing 25-15 seats and 26-14 seats in 2004.
https://demokraticfront.com/wp-content/uploads/2018/06/sanjay_nitish.jpg
500
800
Demokratic Front Bureau
https://demokraticfront.com/wp-content/uploads/2018/05/LogoMakr_7bb8CP.png
Demokratic Front Bureau
2018-06-26 02:23:28
2018-06-26 02:23:28
State BJP leaders, who want to make headlines, should be kept under control: Sanjay Singh(JDU)