Army accuses internal civil service of gross irregularities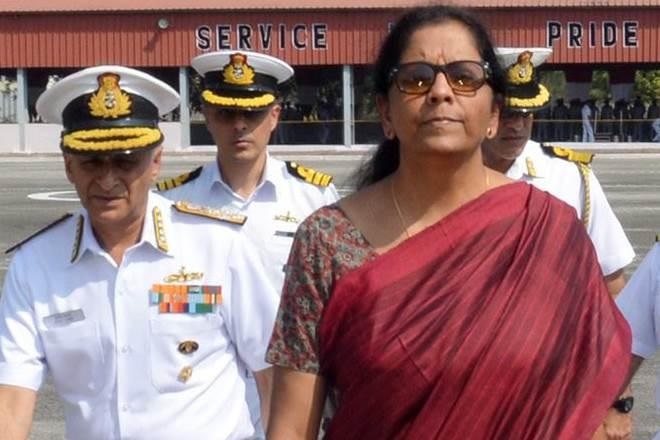 ---
Army accused the Armed Force Headquarters Civil Service of gross functional and financial irregularities in its cadre
The AFHQ-CS was created as an internal Group B secretariat support cadre for the armed forces in 1968
Officers say the recently-concluded AFHQ-CS cadre restructuring will create "serious functional problems"
---
The festering civil-military divide has erupted once again, with the Army accusing the Armed Force Headquarters Civil Services (AFHQ-CS) of gross functional and financial irregularities in its cadre restructuring based on deliberate misrepresentation of facts to the government.
The Army says posts of seven new principal directors, in addition to the four existing ones, and 36 new directors have been sanctioned for the AFHQ-CS cadre "without any functional requirement" being expressed for them by the armed forces.
"Creation of these unwanted/surplus posts is not only a violation of PMO's directive on 'minimum government and maximum governance', but also a drain on public funds and a recurring loss to the state," says the scathing seven-page Army letter, also marked to defence ministry(MoD), Department of Personnel and Training, Department of Expenditure (finance ministry), UPSC and others.
The AFHQ-CS was created as an internal Group B secretariat support cadre for the armed forces in 1968. "Today, it numbers around 3,000, and its principal directors project themselves as being equivalent to brigadiers/major-generals or joint secretaries of IAS," said an officer.
The strongly-worded protest is a symptom of the wider resentment in the armed forces, who contend the civilian bureaucracy has worked over the years to systematically downgrade their status, rank, pay and equivalence. Officers say the recently-concluded AFHQ-CS cadre restructuring will create "serious functional problems" in the workings of the hierarchy-driven Army, Navy and IAF HQs.
The Army, on its part, contends 44 posts of MTS (safaiwalas/cleaning staff) have been shown as surrendered to project that the proposal for additional higher posts in the AFHQ cadre was "financially neutral". "But these safaiwala posts are neither part of the AFHQ cadre, nor do they exist on the ground … they have been outsourced," said the letter.
This latest salvo comes after the MoD in January was forced to withdraw a controversial order that downgraded military officers in comparison with their AFHQ-CS counterparts, which had led to an uproar in the armed forces over the entire issue of rank equivalence.
The controversial order, issued in October 2016, equated a Major General (Rear Admiral in Navy and Air Vice-Marshal in IAF) with a principal director in AFHQ-CS. Similarly, a Brigadier (Commodore/Air Commodore) with 25-26 years of service was made equivalent to a director (with about 14 years of service), and a Colonel/Captain/Group Captain to a joint director in the AFHQ Civil Service. While withdrawing the order, MoD stated, "No false equivalence will be created or allowed."
But MoD officials, on being contacted by TOI, said the financial impact of the restructuring was "not much" in the overall scheme of things. "MoD is also clear there is no rank equivalence between officers of the armed forces and AFHQ-CS. There is, however, acute stagnation in AFHQ-CS and its officers cannot be denied promotions … the Union Cabinet has approved its cadre restructuring," said an official.
https://demokraticfront.com/wp-content/uploads/2018/06/sitharaman.jpg
440
660
Demokratic Front Bureau
https://demokraticfront.com/wp-content/uploads/2018/05/LogoMakr_7bb8CP.png
Demokratic Front Bureau
2018-06-26 02:05:10
2018-06-26 02:05:10
Army accuses internal civil service of gross irregularities