If there's one thing nearly every Indian girl loves and uses,it's Kajal . Ask anyone what they consider an essential makeup product, it will be kajal. But the thing we don't do is use the humble kajal to its fullest potential. There are several other uses for kajal besides lining the bottom of our eyes with it. You will be surprised how many makeup products you can replace by using just one stick of kajal.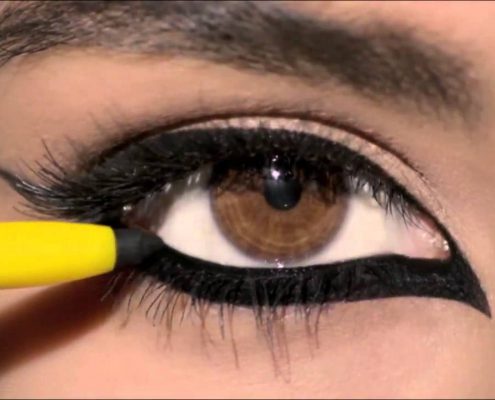 If you're using a thin kajal stick, don't stop at using it to just line your eyes. The hypersharp liners are very easy to apply, and are great for those who find liquid eyeliner brushes difficult to use.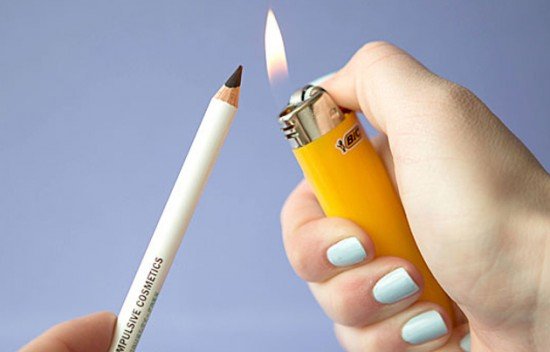 To get a thick and dark line, like a gel liner, hold the kajal stick over a flame to heat it for a couple of seconds. Let it cool down a little, and swipe it on your lids. The colour will be super dark and pigmented, and you will have wings that everyone will be jealous of.
Use it to create a sensuous smokey eye.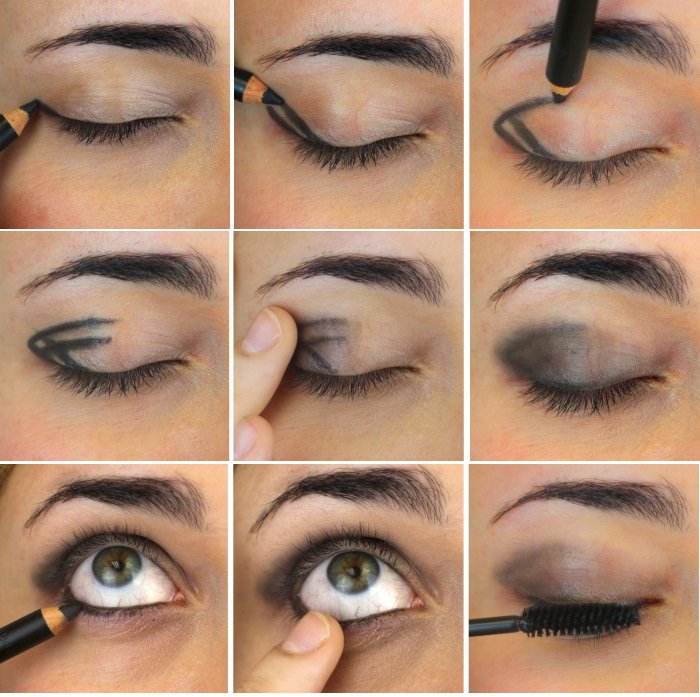 Draw a slanted hashtag at the outer corner of each eye with your kajal pencil. Smudge the lines gently with your finger, blending it well. Line the lower lid with your kajal, and apply a thick coat of mascara. Voila, a quick smokey eye, and barely any work!
Give yourself the perfect minimal makeup look.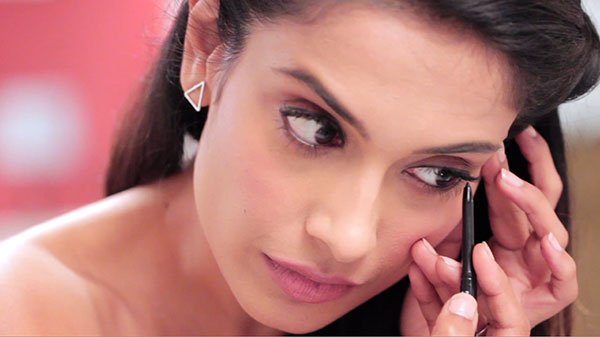 If you believe in the less-is-more philosophy, kajal is your best friend. Make a thin line along your upper lashline using your kajal, and just a touch of transparent mascara, and you're sorted.
Love the 60s style? Give yourself a sleek cat-eye look and turn yourself into a perfect vixen.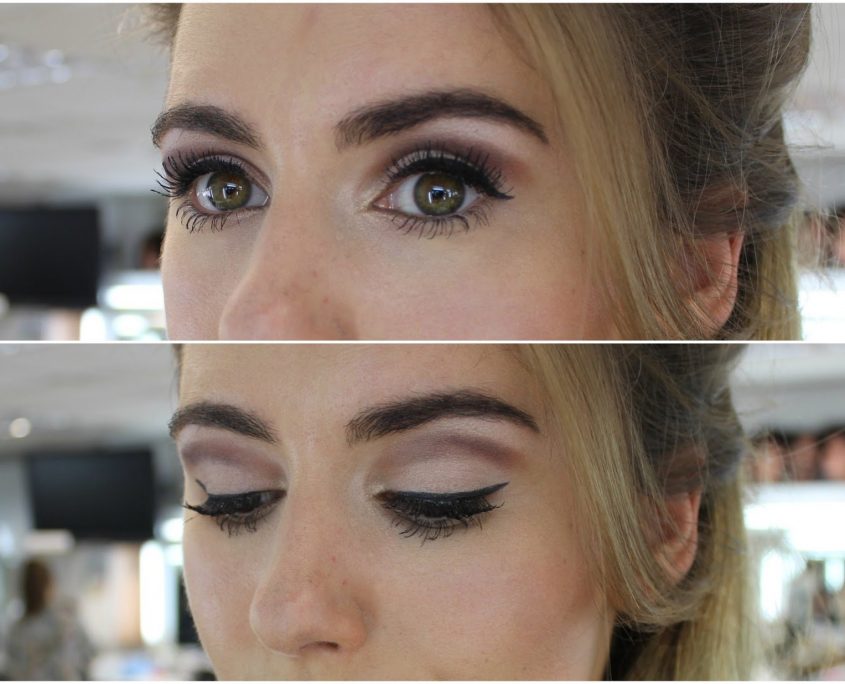 Apply one single layer of a peach eyeshadow on your eyelids, and use a thin-tipped kajal to draw a straight line, that starts from the inner corner of your eyes, and extends a little past the outer corner. Keep the pressure on the kajal steady till you reach the outer corner, and apply lesser and lesser then, so that the line fades out as you reach the end of your wing. Apply mascara liberally, and you're all set!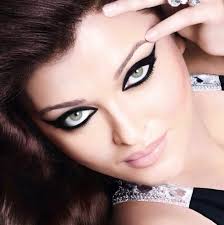 To make your eyes look really dramatic, extend the line. Go over it a couple of times to make sure it's really defined, and get your Aishwarya on!
If you want a fuss-free look, try tightlining.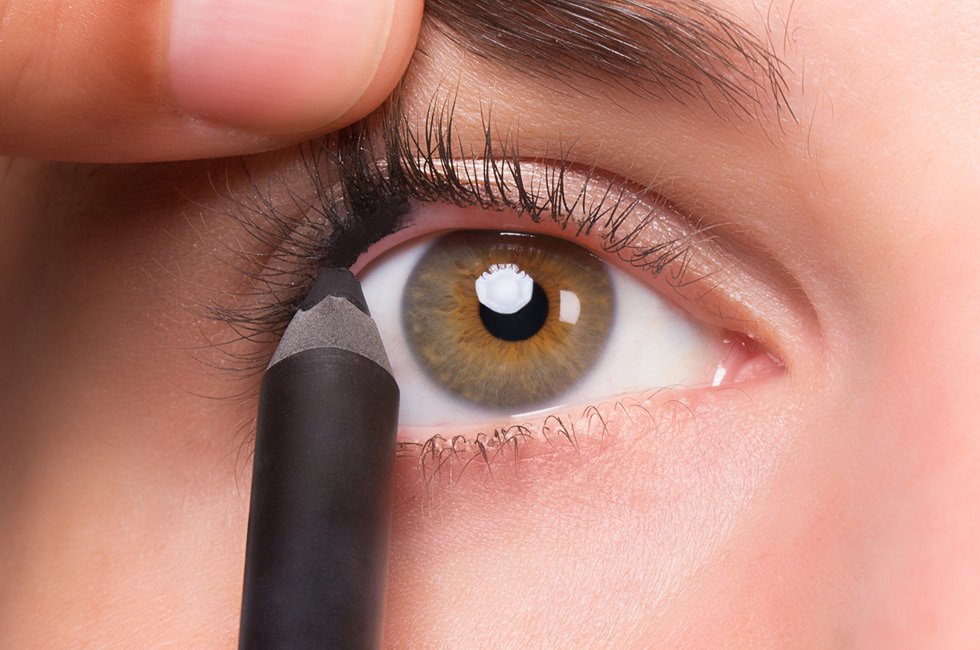 Tightlining is the go-to look for those who want to put in as little effort into looking made up. Just use your kajal to line the inner lashline, which will make your lashes appear thicker and fuller. Tightlining is used extensively by celebrities and proponents of the 'no-makeup' look, because it defines your eyes without making them look made up.
https://demokraticfront.com/wp-content/uploads/2018/06/images-14.jpg
225
224
Demokratic Front Bureau
https://demokraticfront.com/wp-content/uploads/2018/05/LogoMakr_7bb8CP.png
Demokratic Front Bureau
2018-06-26 03:45:15
2018-06-26 03:45:15
5 Ways to Use Kajal for subtle look