Indira wanted "Dynastic Democracy"
DRAWING A parallel between Adolf Hitler and Indira Gandhi, Union Minister Arun Jaitley said on Monday that both turned democracy into dictatorship.
In the second of a three-part series of an article 'The Emergency Revisited', Jaitley said unlike Hitler, Gandhi went a step ahead by endeavouring to transform India into a "dynastic democracy".
In his Facebook post, the minister wondered whether the script of Emergency, which was imposed more than four decades ago on June 25, 1975, was inspired by what had happened in Nazi Germany in 1933.
"Both Hitler and Mrs Gandhi never abrogated the Constitution. They used a republican Constitution to transform democracy into dictatorship," Jaitley wrote in the second part sub-titled 'The Tyranny of Emergency'.
Prime Minister Narendra Modi shared Jaitley's blog on his Twitter handle. "@arunjaitley writes about the dark days of the Emergency, the trampling of personal liberties, excesses committed and how the Emergency was a direct attack on our Constitutional ideals. Do read his blogs," he tweeted, sharing links of the blogs.
"She prohibited the publication of Parliamentary proceeding in the media… Unlike Hitler, Mrs Gandhi went ahead to transform India into a 'dynastic democracy'," Jaitley said. "The press censorship laws imposed in India and in Germany were almost similar. You had effectively a one party system in play," he said.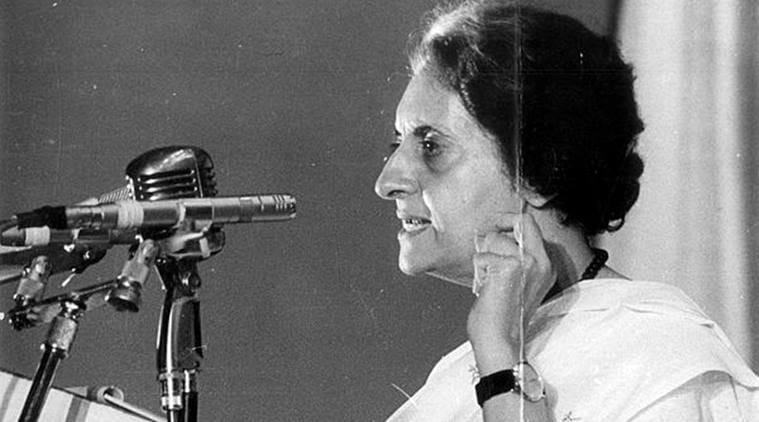 Between June 26 to March 21, 1977, when the Emergency was in force, the government of Indira Gandhi assumed draconian powers and crushed all dissent.
"Hitler had announced a 25-point economic programme. Mrs Gandhi had announced 20. To cover up the gap, Sanjay (Gandhi) announced his 5-point economic and social programme. Dissent became a sin and sycophancy the rule," Jaitley said.
Hitler continued to maintain that his actions were within the four corners of the Constitution, said Jaitley, adding "Mrs Gandhi imposed the Emergency under Article 352, suspended fundamental rights under Article 359 and claimed that disorder was planned by the opposition in the country".
The senior minister further said that the security forces were being asked to disobey illegal orders and, therefore, in the larger interest of the nation, India had to become a "disciplined democracy".
Like Hitler, Gandhi arrested most opposition members of Parliament, and therefore procured, through their absence, a two-third majority of members present and voting and enabling the passage of several obnoxious provisions through Constitution amendments, he said.
"The 42nd amendment to the Constitution diluted the power of high courts to issue writ petitions, a power which Dr Ambedkar had said was the very heart and soul of India's Constitution. They also amended Article 368 so that a Constitution amendment was beyond judicial review," Jaitley said.
A Nazi leader proclaimed that Germany had only one authority and that was the authority of "Fuehrer", Jaitley said, adding that similarly AICC president Devakanta Barua proclaimed "Indira is India and India is Indira".
https://demokraticfront.com/wp-content/uploads/2018/06/indiragandhi759.jpg
422
759
Demokratic Front Bureau
https://demokraticfront.com/wp-content/uploads/2018/05/LogoMakr_7bb8CP.png
Demokratic Front Bureau
2018-06-25 18:48:34
2018-06-25 18:48:34
Indira wanted "Dynastic Democracy"