Terror funding mastermind arrested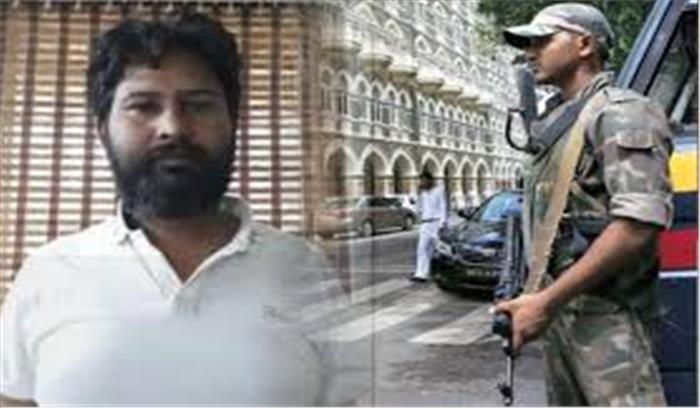 Anti-terrorism squads of Uttar Pradesh and Maharashtra police on Thursday arrested a man from Pune for running a terror funding network. Identified as Ramesh Shah, the accused directly interacted with Pakistan based Lashkar-e-Taiba(LeT) handlers and arranged money for operatives spread across the country to run terror network in the country.
UP ATS officials said Shah, a resident of GorakhPur, had gone to Pune on a fake identity allegedly to hire men for his funding network. WhatsApp chats recovered from his mobile phone provided clinching evidences of his regular interactions with LeT, ATS sleuths claim. According to ATS officials, the 30-year-old Shah used to get money from Pakistan based handlers and from the middle-east. He would initially transfer that money to the accounts of some individuals, who would withdraw money and send it to his operatives, the UP ATS officials. The individuals were paid commission for using their accounts. Police said several crore of rupees were transferred by Shah to various bank accounts being operated in Jammu & Kashmir, Kerala, and several other states. The probe agency came to know about Shah during interrogation of 10 people who were arrested for links with terror funding on March 24.
Among those arrested in March, Mukesh Prasad of Bihar and Musharraf Ansari of Kushinagar used to interact with Shah regularly. Some audio tapes and a diary were recovered from their possession which gave clues about Shah, the ATS sleuths said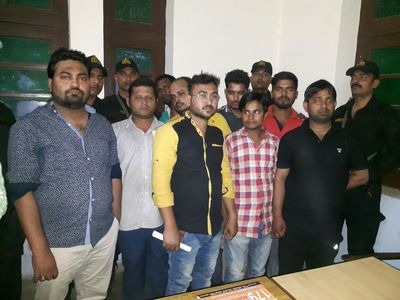 After getting money from his handlers, Shah would transfer the money to the accounts of the innocent individuals and send a message to them through Prasad and Ansari to withdraw it deliver to the operatives at a pre-designated place," a senior ATS official said, adding that Shah used to keep in touch with Pakistan based handlers via WhatsApp and internet calls.
UP ATS IG Asim Arun said Shah was running a racket to trap innocents for the past two years and used them for providing financial support to terror activities. He said Shah would be put through sustained interrogation to get specific information about his LeT handlers in Pakistan, the funding trail and for what purpose the money was finally being used.
According to the ATS sleuths, Shah was an expert in computer programming and hardware. He came to settle from Gopalganj in Bihar to Gorakhpur in early 2000 with his father Harishankar.
https://demokraticfront.com/wp-content/uploads/2018/06/63455084.jpg
300
400
Demokratic Front Bureau
https://demokraticfront.com/wp-content/uploads/2018/05/LogoMakr_7bb8CP.png
Demokratic Front Bureau
2018-06-22 03:52:03
2018-06-22 03:54:55
Terror funding mastermind arrested