Damaged : India's first show about a female serial killer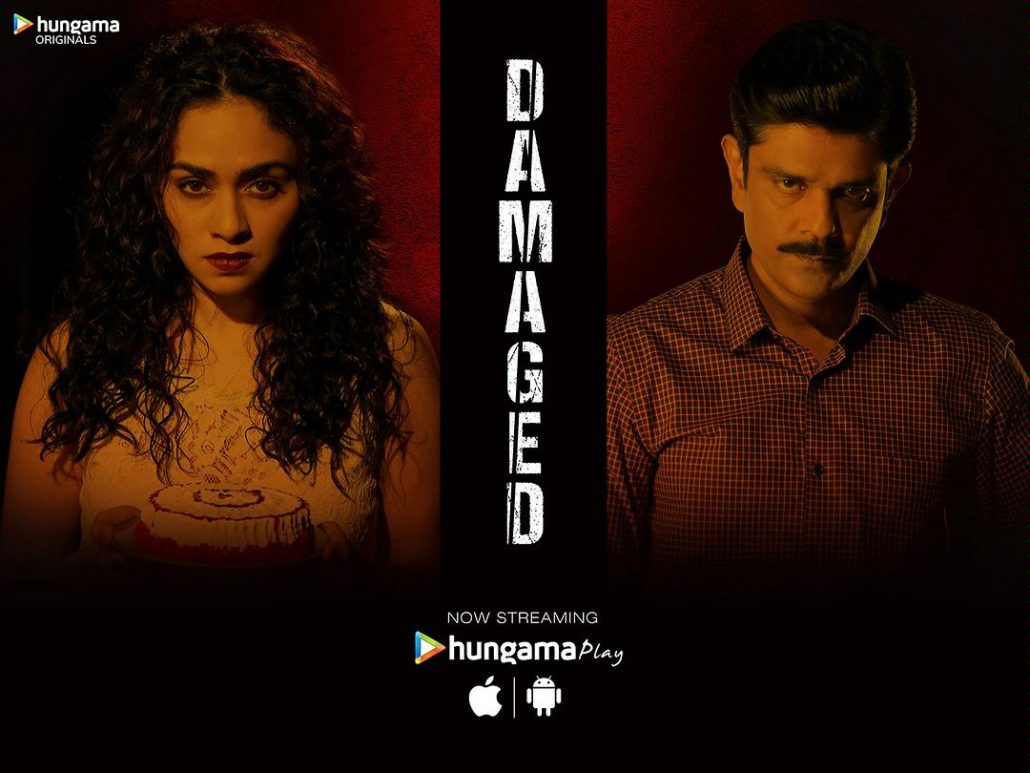 India has seen an explosive growth in digital shows in the recent past. Honestly, there is no dearth of content on the Internet, however, most of these shows follow similar themes and stick to tested genres. Finding a show that is different and still checks all the right boxes can be a little difficult. Damaged, Hungama's first original show, hence, comes as a breath of fresh air. Not only is the show an absorbing psychological crime drama – a genre that is extremely under-explored in India, but is also the first time that we see a woman playing a serial killer and being well, quite literally, the person of interest. Here we tell you why exactly this show deserves the top spot on your watch list.
Unprecedented Theme
Damaged ventures into a territory which is quite bold for a digital show in the country. A story like this could have very well translated into another murder mystery or crime thriller, but the makers have given the show a unique execution. As a psychological crime drama, it dives into the mind of the serial killer, explains what made her who she is and makes us follow the twists and turns of her life. It makes us see the world from her eyes and gets us to understand her perspective. In terms of freshness and originality, the show emerges triumphant.
Damaged starts where most other murder stories end. We are introduced to Lovina ( Amruta Khanvilkar) – an otherwise ordinary woman, someone we think we could be friends with or maybe even fall in love with. And then almost immediately, in one of the most artistically shot murder scenes, we realize we couldn't be more wrong. One would think that revealing the identity of the killer so early on in the show could make us lose interest, but instead it just piques it. Because once the cops get a whiff of the murders, we are served one of the most tactfully written battle of wits between our femme fatale and the cops, led by Abhay (Amit Sial).
An interesting point about the show – nobody in the show is perfect; everybody, including the cops operate on the fringes of good and evil. Hence, it avoids falling into the clichéd trap of forcing the viewers to take sides.
Exemplary performances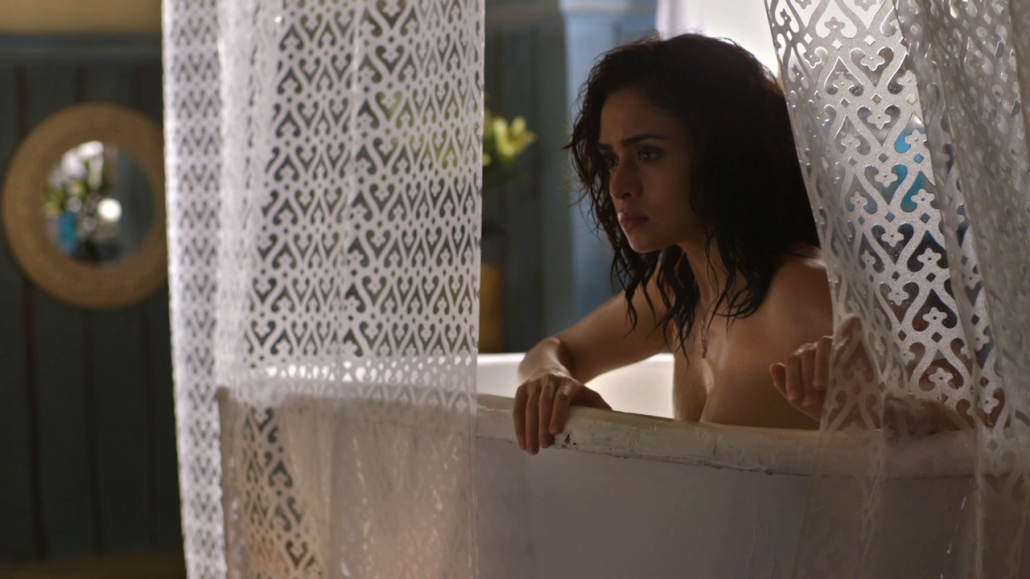 We have seen Amruta Khanvilkar play a variety of roles in Hindi and Marathi films, however, this role is the polar opposite of whatever she has done so far. Amruta probably took up a mighty challenge, but by the end of the show it is hard to imagine any other actor who could played Lovina better.
Amit Sial as Abhay has an equally challenging role. Traditionally, we are taught to root for the cops who are solving a murder case, however, Abhay not only makes it difficult, but nearly impossible to like him, and kudos to Amit for succeeding in doing this job.
Direction and Pacing
Director Aarambhh Mohan Singh keeps the viewers hooked on to the series – there is never a dull moment and not a single scene out of place. Everything leads to a dramatic build-up and a riveting confrontation. He has given a gritty drama an aesthetic appeal that you rarely see on the digital medium.
If these weren't enough reasons to catch the series, the trailer of Damaged sure gives us another reason to recommend the show.
The show is available now on Hungama Play.
https://demokraticfront.com/wp-content/uploads/2018/06/4912920635.jpg
810
1080
Demokratic Front Bureau
https://demokraticfront.com/wp-content/uploads/2018/05/LogoMakr_7bb8CP.png
Demokratic Front Bureau
2018-06-22 03:02:49
2018-06-22 03:02:49
Damaged : India's first show about a female serial killer