Osaka hit with 6.1 magnitude quake, no tsunami threat so far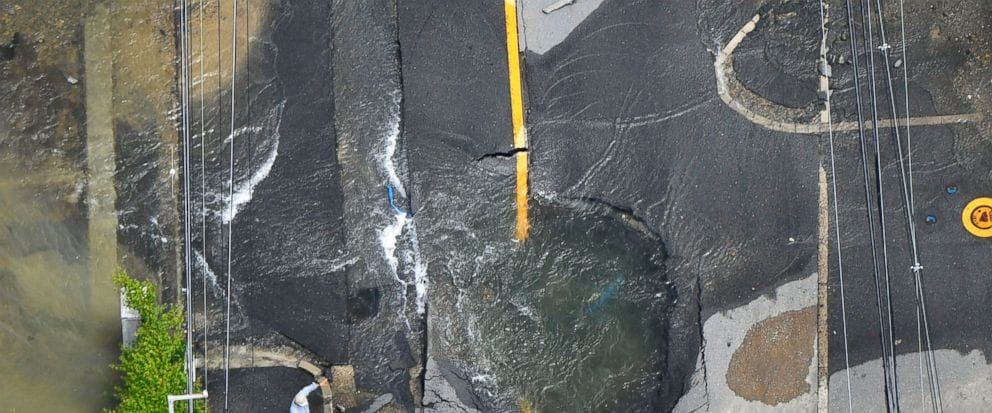 One of the most powerful earthquakes to rock the Kansai region in decades struck Osaka and neighboring prefectures Monday morning, leaving at least three people dead and a number of others injured.
The earthquake, measuring magnitude 6.1 and a lower 6 on the Japanese seismic scale of 7, hit at 7:58 a.m. and occurred at a depth of about 13 km in the northern part of Osaka Prefecture, the Meteorological Agency said. No tsunami warning was issued.
A 9-year-old girl in Takatsuki, Osaka Prefecture, was confirmed dead after being struck when a wall surrounding a swimming pool fell on her as she walked by. Also in the prefecture, a man in his 80s from Ibaraki died after he was crushed by a bookshelf at his home, according to the Osaka Prefectural Government.
NHK also said an 80-year-old man in the city of Osaka died after being hit by a falling wall, while a number of other people were also feared dead.
A number of injuries and dozens of fires were reported from Osaka, Hyogo, Kyoto and Mie prefectures, according to local police and city authorities.
A water pipe under a road in Takatsuki burst and flooded the area, according to police.
Disaster management minister Hachiro Okonogi said people were reportedly trapped under a collapsed building. Authorities were working to confirm the details.
According to police and rescuers, two people were trapped in an elevator at a train station in Yamatokoriyama, Nara Prefecture. More people were believed to be stranded in elevators in apartment buildings, they said.
The weather agency issued a warning against landslides, adding that people should be cautious about possible aftershocks for a few days.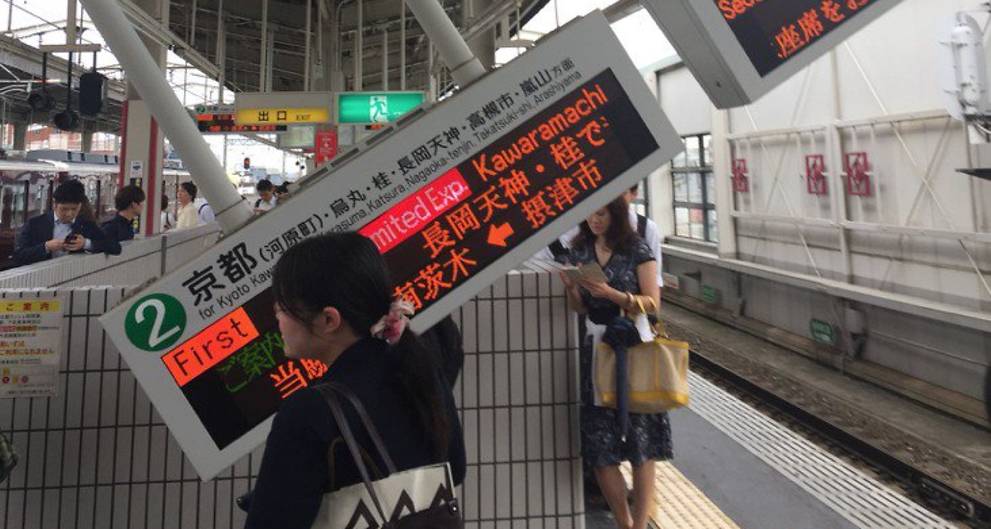 Chief Cabinet Secretary Yoshihide Suga, speaking in Tokyo, said the government was not aware of any reports of damage to nuclear power plants near Osaka, such as the Takahama and Oi plants in Fukui Prefecture.
Suga said that, following instructions issued by Prime Minister Shinzo Abe, the government set up an emergency task force to gather information about the situation. The government vowed to "do its utmost" to extend disaster-relief efforts and help with reconstruction, as well as provide the public with relevant information.
There is no immediate plan at the moment to open evacuation centers or supply food or drinking water to affected areas, Suga said, adding that the government has not so far received any request for Self-Defense Forces personnel to be dispatched.
The top government spokesman also urged residents in the hardest-hit areas, including the cities of Takatsuki, Hirakata and Ibaraki in Osaka Prefecture, to "stay calm" and be vigilant against "strong" aftershocks, which he said could be as strong as a lower 6 on the Japanese scale, over the next week or so.
A senior government official, meanwhile, expressed guarded optimism that damage due to Monday morning's quake is unlikely to too widespread, citing what appears to be the "localized" nature of the quake and swift power recovery.
More than 60 bullet trains were canceled during the morning, and some expressways were also closed. Both Kansai International and Kobe airport temporarily closed but resumed operations after confirming that there was no structural damage to the facilities.
In Osaka Prefecture, power was restored after the quake left about 170,800 homes and buildings without electricity for several hours.
Osaka Gas said it turned off gas supplies to 108,000 households. Kansai Electric Power Co., meanwhile, said its nuclear plants in Fukui Prefecture were operating normally.
No abnormalities were reported at the Takahama, Mihama and Oi nuclear plants in the prefecture, according to Kepco.
The quake left many commuters stranded at stations or on streets during the morning rush hour after it disrupted shinkansen and other rail operations in western and central Japan.
The Tokaido Shinkansen Line connecting Osaka with Tokyo came to a halt in both directions shortly after the quake. As of 10 a.m., the section between Nagoya and Osaka remained closed.
A Japan Times staff member aboard a Tokyo-bound shinkansen said his train had stopped shortly before reaching Kakegawa Station in Shizuoka Prefecture.
Onboard announcements said safety checks following a quake-linked power outage between Tokyo and Odawara stations had led to the Tokyo-bound stoppage.
In a quake with an intensity of lower 6, it is difficult to remain standing and unsecured furniture may move or topple over, according to the meteorological agency.
Although its magnitude was relatively weak, the quake is believed to have triggered high-intensity tremors because of its shallow epicenter.
In the deadly 1995 Great Hanshin Earthquake in the region, which had a magnitude of 7.3 and recorded 7 on the seismic intensity scale, 6,434 people were killed.
It was the latest in a string of quakes over the last few days. A magnitude 4.6 quake hit southern Gunma Prefecture on Sunday, and a magnitude 4.5 temblor struck Chiba Prefecture on Saturday.
https://demokraticfront.com/wp-content/uploads/2018/06/osaka-quake.jpg
529
991
Demokratic Front Bureau
https://demokraticfront.com/wp-content/uploads/2018/05/LogoMakr_7bb8CP.png
Demokratic Front Bureau
2018-06-18 05:49:16
2018-06-18 05:49:16
Osaka hit with 6.1 magnitude quake, no tsunami threat so far