Sheila Bats For Rahul as PM 2019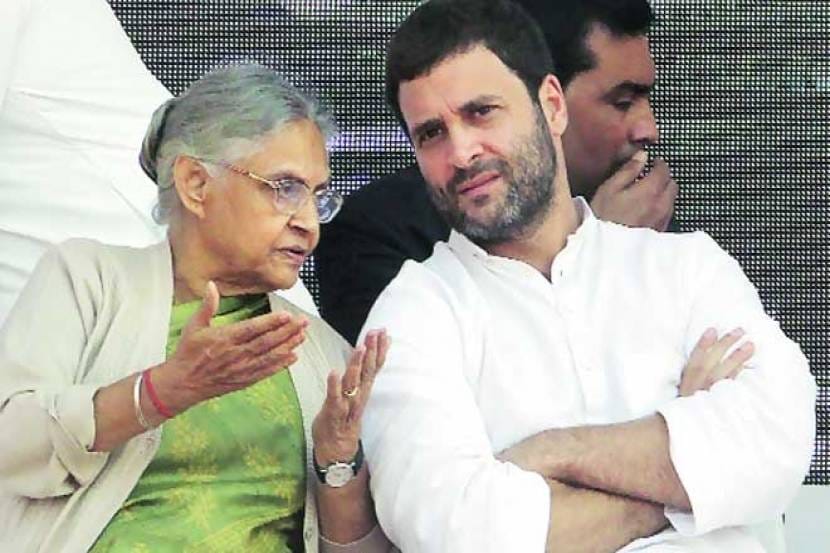 Congress president Rahul Gandhi the 2019 general election, Congress veteran Sheila Dixit has said on Sunday.
The three-time Delhi Chief Minister said the country was facing serious challenge of "remaining together" under the Modi government and all the opposition parties must join hands, leaving aside their differences, to dethrone the current dispensation from power.
"Look he is leading the party. Automatically the one who leads the party is chosen for everything. He is the leader of our party and if Congress has to lead the opposition alliance, then Rahul Gandhi automatically becomes its leader," the 80-year-old Congress leader said.
Buoyed by results of Karnataka Assembly election as well as recent bypolls, the Congress and and other prominent opposition leaders have been talking about the need to form a grand alliance to stop BJP's electoral juggernaut in 2019 polls but there has been no consensus yet on who will lead such an alliance.
"There is a small movement to bring together all the non-BJP parties is going on. That will require some understandings, some sort of adjustments," she said
Asked whether the Congress should try to stitch together the coalition, Dikshit said the time has come for such an alliance the party should go for it.
The Congress leader, who was the chief minister of Delhi between 1998 and 2013, said India was going through a "very difficult phase" and that opposition parities must leave aside their differences for the sake of the country's future.
"As a country, the biggest struggle for us is to remain together. We are a nation which has got every religion here. Some may be bigger, some may be smaller. The basic philosophy of the country is to carry everybody together and make everybody feel that he is an Indian first. The Congress gave the feeling to everybody," she said.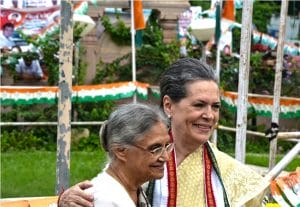 Dikshit said Gandhi has emerged as a capable leader and there was no reason why he should not lead the opposition alliance.
Asked about Sonia Gandhi role in the party, Dikshit said she remains the guiding force of the party and will remain so.
"Sonia Gandhi has been the leader of the party for over two decades. She knows the party more than anybody else does and I do not think she will run away from responsibilities. She built up Congress when everybody felt the party is finished," Dikshit said.
Asked about Pranab Mukherjee recent visit to RSS headquarters in Nagpur, Dikshit said his speech there was good "but no body in Congress is being able to understand why he had to go there. There is a big why?"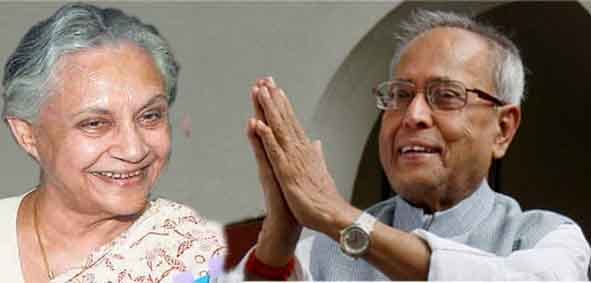 "There is disappointment in Congress. He spoke well there. His speech has been appreciated. But the visit was not expected," she added.
On whether Mukherjee's visit legitimised the RSS, she said "RSS does not need legitimisation by anybody other then themselves. They have a particular way of dressing, they have a particular way of thinking. I do not think they need any legitimisation."
She observed that the RSS must have "gained" from Mukherjee's visit. "They will take it as a gain," she said.
https://demokraticfront.com/wp-content/uploads/2018/06/images-8.jpg
163
310
Demokratic Front Bureau
https://demokraticfront.com/wp-content/uploads/2018/05/LogoMakr_7bb8CP.png
Demokratic Front Bureau
2018-06-17 13:48:22
2018-06-17 13:48:22
Sheila Bats For Rahul as PM 2019