Government decides not to extend ceasefire in Kashmir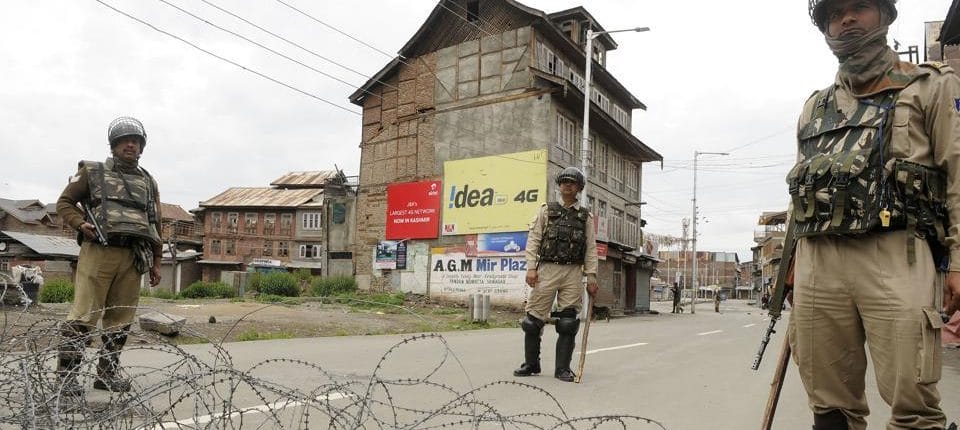 The Government of India on Sunday decided not to extend month-long unilateral ceasefire in Jammu and Kashmir.
While announcing the end of the temporary truce, it asked the forces to resume anti-militancy operations in the state.
"The Government of India decides not to extend the suspension of operations in J&K announced in the beginning of Ramazan," Home Minister Rajnath Singh said on Twitter.
The suspension of operations was announced with the beginning of holy month of Ramadhan which ended on Thursday. Singh said that the operations against militants will resume now.
In a series of tweets, Singh commended the forces for "having shown exemplary restraint during Ramazan despite grave provocations."
He said the government will "continue with its endeavour" to create an environment free of militancy and violence in Jammu and Kashmir.
Singh said the decision to announce the ceasefire has been widely appreciated by the people all over the country, including J&K, and has brought relief to the common citizens.
He said the forces have been directed to take all necessary actions to prevent militants from launching attacks and indulging in violence and killings.
The Home Minister had announced the ceasefire on May 17 for the month of Ramadan and it was expected he might extend it.
After chairing two back-to-back meetings over the issue, he announced his decision today.
While as 18 militants were killed at the Line of Control (LoC) and the hinterland, three policemen were also killed in militant strikes during the ceasefire period. More than 50 people, including 17 forces personnel, were injured in a dozen grenade attacks by militants during Ramadhan
https://demokraticfront.com/wp-content/uploads/2018/06/201802281720064685_Pakistan-Army-violates-ceasefire-at-LoC-in-Rajouri_SECVPF.jpg
480
640
Demokratic Front Bureau
https://demokraticfront.com/wp-content/uploads/2018/05/LogoMakr_7bb8CP.png
Demokratic Front Bureau
2018-06-17 07:46:55
2018-06-17 07:46:55
Government decides not to extend ceasefire in Kashmir