Congress's Silence Quizzical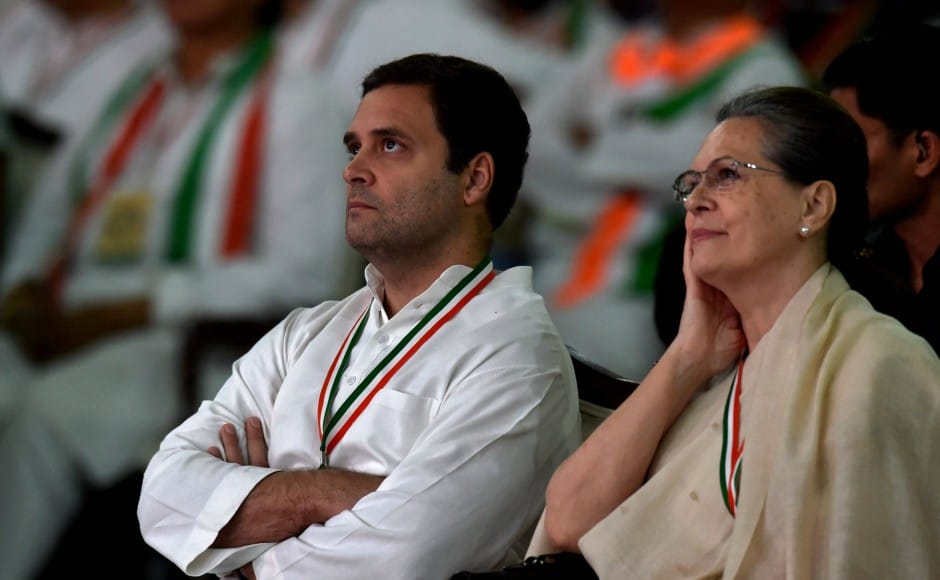 Just when the Congress was settling down for a quiet weekend, the drama unfolding in Delhi shook the grand old party out of its calm.
Four non-NDA, non-Congress chief ministers — Mamata Banerjee, Chandrababu Naidu, Pinarayi Vijayan and HD Kumaraswamy — rallied behind Delhi counterpart Arvind Kejriwal, who has been sitting on a dharna at L-G Anil Baijal's office for a week now.
For the Congress, this show of unity by the 'federal front' players is a worrisome prospect. As the race for 2019 heats up, the party seems to be at the tail end.
The first tell-tale sign was visible at JD(S) leader HD Kumaraswamy's swearing-in as Karnataka chief minister. The opposition put up a grand show of strength at the event, but it was Mamata Banerjee who emerged as the glue and catalyst for this unity.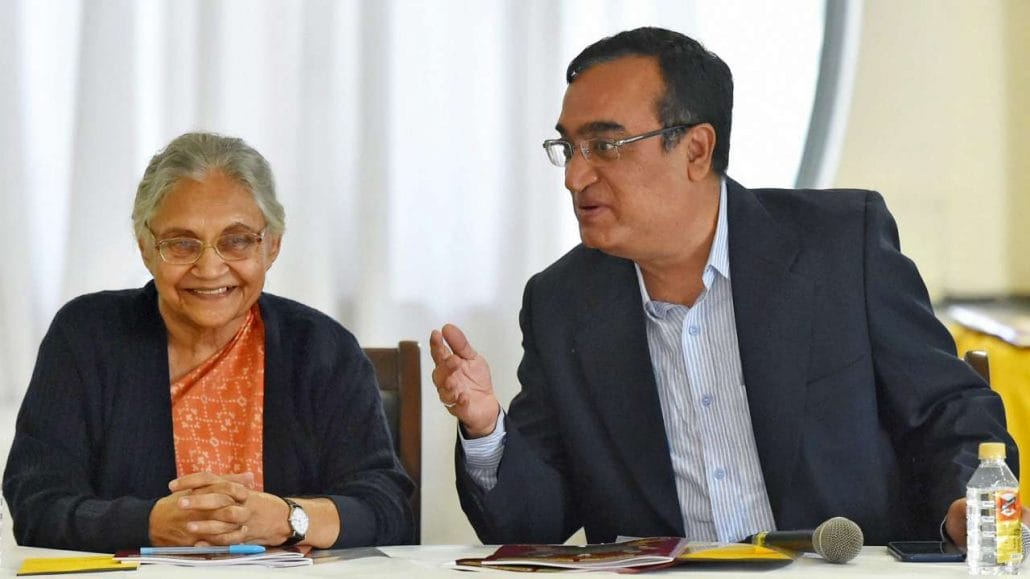 Even though it was a JD(S)-Congress alliance that was taking power, it was clear that other parties were calling the shots. For once, the Congress swallowed it pride and accepted playing second-fiddle. As speculation mounted that it would have to play a similar role in other states with powerful regional satraps, the Congress saw an opportunity in Delhi to assert itself.
A long-term plan was drawn up and it was decided that Ajay Maken and Sheila Dikshit must bury their hatchet and join forces. This was almost as unthinkable as CPI(M)'s Pinarayi Vijayan and Trinamool Congress chief Mamata Banerjee sharing space. But just as Vijayan and Mamata shared a podium on Saturday, Maken and Dikshit came together last week.
The Congress had hoped that Kejriwal's dharna would alienate him further and the Congress could benefit in the national capital. This is perhaps why when opposition parties spoke up in Kejriwal's support, the Congress kept mum.
"If we could forgive the DMK in 2004 and go with the Samajwadi Party in Uttar Pradesh, what stopped us from showing support to Kejriwal? The problem is that the Congress failed to choose who was their bigger enemy, the BJP or AAP. They chose AAP as the bigger enemy," says a senior Congress leader.
While the drama was unfolding in Delhi, a senior Congress leader called someone close to Rahul Gandhi's office and suggested that a statement be issued. The person on the other end said he would discuss and call back. The call, however, never came and the message was clear — the AAP was not to be shown any sympathy.
The irony is that the Congress is fighting a similar battle in Puducherry, where Chief Minister Narayansamy is at logger heads with Lt Governor Kiran Bedi.
https://demokraticfront.com/wp-content/uploads/2018/06/AICC-meet-2.jpg
580
940
Demokratic Front Bureau
https://demokraticfront.com/wp-content/uploads/2018/05/LogoMakr_7bb8CP.png
Demokratic Front Bureau
2018-06-17 13:02:39
2018-06-17 13:02:39
Congress's Silence Quizzical