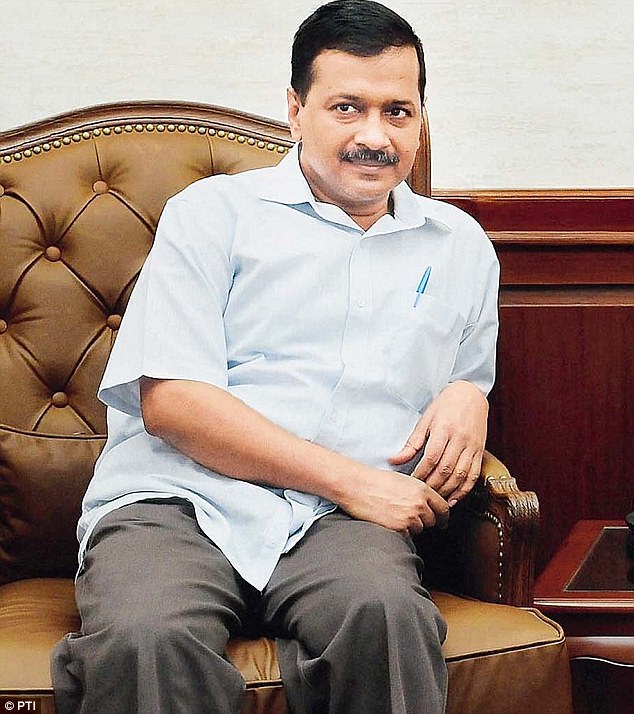 Chief Minister Arvind Kejriwal today alleged that there is de facto President's rule in Delhi because of what the AAP government describes as an ongoing IAS officers' strike.
Kejriwal made the allegation as his sit-in along with three cabinet colleagues at the waiting room of Lt Governor Anil Baijal's office entered its sixth day.
Kejriwal accompanied by his deputy Manish Sisodia and ministers Satyendar Jain and Gopal Rai have stayed put at the office demanding that Baijal direct IAS officers to end their "strike" and approve doorstep ration delivery scheme.
In response to a tweet about IAS officers withdrawing from work being de facto President's rule, Kejriwal tweeted, "I agree. It is de facto President's rule in Delhi thro IAS strike (sic)."
Jain and Sisodia have been sitting on hunger strike at the waiting room of the L-G Secretariat since Tuesday and Wednesday respectively.
The Chief Minister has asked Prime Minister Narendra Modi to work with his officers not attending his meetings.
In his letter to Modi yesterday, Kejriwal urged him to end IAS officers' strike so that he can attend a meeting of NITI Aayog on Sunday.
However, the IAS officers' association has maintained that no officer is on "strike".
Also, Sisodia yesterday released a video warning that if they are forcibly removed from the L-G Secretariat, they will stop drinking water too.
Sources said the L-G, who has been working from his residence after the sit-in by AAP ministers, has constituted three teams of doctors to examine the health of ministers.
Meanwhile, the Delhi High Court yesterday agreed to hear on June 18 a plea seeking direction to the L-G to ensure that the alleged informal strike by IAS officers of Delhi is called off and they perform their duties as public servants.
The petition comes in the backdrop of another plea filed on Thursday in the court seeking that the sit-in by Kejriwal and his cabinet colleagues at the L-G office against the "strike" by the IAS officers be declared unconstitutional and illegal.
This plea against Kejriwal's sit-in was also listed for hearing for June 18.
https://demokraticfront.com/wp-content/uploads/2018/06/Arvind-Kejriwal-Aam-Aadmi-Party-Delhi-Chief-Minister-770x433.jpg
433
770
Demokratic Front Bureau
https://demokraticfront.com/wp-content/uploads/2018/05/LogoMakr_7bb8CP.png
Demokratic Front Bureau
2018-06-16 12:18:19
2018-06-16 12:18:19
De Facto President's Rule in Delhi : Kejriwal