"Good news! French National Ms Gaelle Chouteau is safe & secure. ‪@AlwarPolice SHO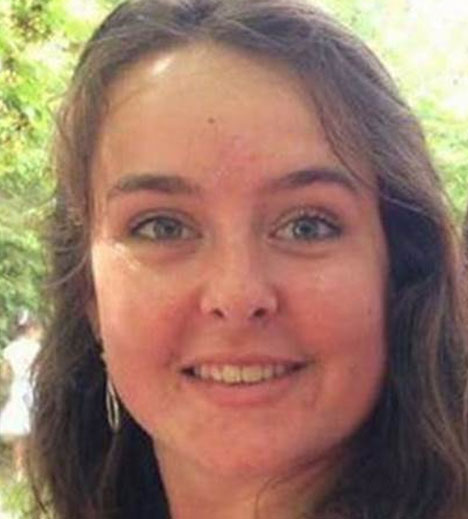 The Rajasthan police traced the missing French woman to a farmhouse in Alwar on Thursday evening. It announced this through a tweet.
"Good news! French National Ms Gaelle Chouteau is safe & secure. ‪@AlwarPolice SHO Sri Sunil Jangid traced her in a farmhouse in Chaupanki PS area in an intensified search operations after alerted by hon ‪@FranceinIndia. We shall keep you posted," Rajasthan police tweeted from its official handle, @PoliceRajasthan.
Earlier, the Ajmer police formed three teams to trace the 21-year-old French woman who had gone missing 13 days ago. She was last seen at a bus stand in Pushkar on June 1. The police action came a day after external affairs minister Sushma Swaraj assured the woman's friends on Twitter that the authorities would 'trace her' soon.
The woman, Gaelle Chouteau, went off the radar soon after she checked out of a Pushkar hotel on June 1. Information gathered from campaigns launched by her friends and relatives on Facebook and other social media platforms revealed that she had last communicated with them on June 1, while she was leaving the town.
"We traced her to a farmhouse in Sare Kalan village. She's staying there since June 1. From Pushkar, she came straight to this farmhouse," said Bhiwadi deputy superintendent of police Siddhant Sharma.
Earlier, Ajmer superintendent of police Rajendra Singh Chaudhary said, "We have formed three teams to look for clues on the missing lady."
"We have despatched the teams to Jaipur and also Jodhpur, which was the last place she stayed before coming here. According to the hotel owner, she had enquired about Tapukara in Alwar before checking out," the police officer said.
According to Pushkar station house officer Mahaveer Sharma, footage from a CCTV camera installed in the vicinity of the Pushkar hotel showed her going towards the bus stand at around 6.36 am. "She checked out of the hotel at 5.45 am," he added. "Her mobile phone is switched off and technical investigation is going on," he added.
A report submitted to Chaudhary states that the woman had enquired about ways to reach Tapukara in Alwar before she went missing. "Tapukara is big industrial area adjoining Bhiwari in Alwar. Many foreigners work in that place and she may have gone there with an intention to meet somebody she knows," the superintendent of police said.
However, Chaudhary admitted that he did not know if she actually reached Tapukara because no C form – a document that has to be mandatorily submitted at the local police station upon a foreign national's arrival in an area– was found in Alwar police's possession.
Ambassador of France to India Alexandre Ziegler had on Wednesday tweeted a photo and details about the woman.
https://demokraticfront.com/wp-content/uploads/2018/06/FRANCE-WOMAN.jpg
519
468
Demokratic Front Bureau
https://demokraticfront.com/wp-content/uploads/2018/05/LogoMakr_7bb8CP.png
Demokratic Front Bureau
2018-06-15 13:39:56
2018-06-15 13:39:56
"Good news! French National Ms Gaelle Chouteau is safe & secure. ‪@AlwarPolice SHO