Bajwa Visted Kabul to Check the Rise of ISIS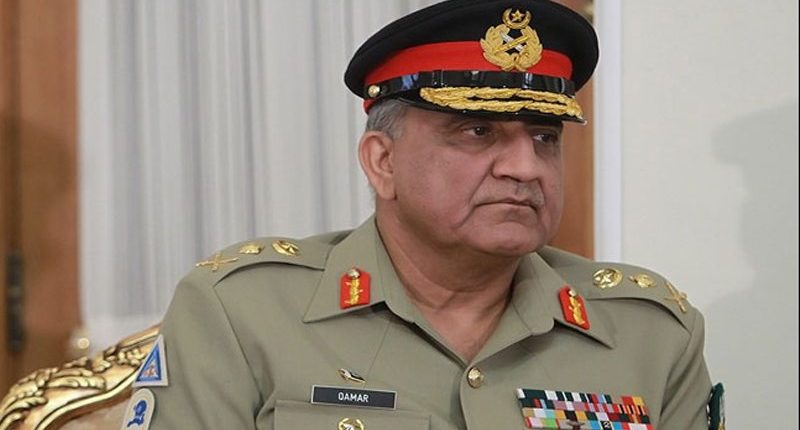 Pakistan's powerful Army chief General Qamar Javed Bajwa on Tuesday met with Afghanistan President Ashraf Ghani in Kabul, where the two discussed wide range of issues including peace efforts in the strife-torn country, checking the rise of ISIS and terror activities along their shared border.
Bajwa returned to Islamabad after the day-long visit to Kabul, where he had a one-on-one meeting with President Ghani, according to a statement by Pakistan Army. "The discussions encompassed wide range of issues especially the ongoing efforts for reconciliation in Afghanistan, measures needed to check the rise of ISIS and the issue of terrorists taking benefit of the porous border to indulge in terrorism, smuggling and drug trafficking, being often networked together," it said.
Bajwa also congratulated Afghanistan authorities on recent peace initiatives during the holy month of Ramadan and Eid and wished that these steps gained more permanence leading toward an enduring peace. He said the recently-agreed Afghanistan Pakistan Action Plan for Peace and Stability (APAPPS) was expected to bring more cooperation and coordination between the two countries.
Referring to the border fencing with Afghanistan, he said it would help check terrorism but not pose any hurdle for people on both the sides. Ghani shared contours of his vision about regional development, efforts to extend ongoing temporary ceasefire and steps related to creating conditions for reconciliation.
The Pakistan Army chief also had meetings with Chief Executive Abdullah Abdullah and Commander Resolute Support Mission (RSM) General John Nicholson, the statement said. Talking to Nicholson, Bajwa said that Pakistan desires that US and NATO Forces must succeed and leave behind a peaceful and stable Afghanistan, according to the statement.
https://demokraticfront.com/wp-content/uploads/2018/06/Chief-of-Army-Staff-COAS-General-Qamar-Javed-Bajwa.jpg
450
800
Demokratic Front Bureau
https://demokraticfront.com/wp-content/uploads/2018/05/LogoMakr_7bb8CP.png
Demokratic Front Bureau
2018-06-13 05:17:59
2018-06-13 05:17:59
Bajwa Visted Kabul to Check the Rise of ISIS