ST Students May Not Get Admission Got Aided MBBS College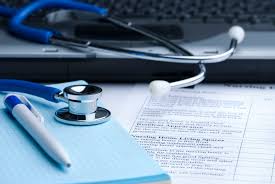 CHENNAI:
NOT even one student from Scheduled Tribe (ST) communities who studied at government or government-aided schools in the State is likely to get an MBBS seat this year. Among Scheduled Caste (SC) communities, just nine students from government and government-aided schools seem to have a chance to get an MBBS seat, either in a government college or in government-quota seats in private colleges.
The analysis has been made with data Express obtained from sources in the School Education Department and by considering 2017 cut-off marks. In 2017, five students from government schools could secure MBBS seats. Government schools cater mainly to students in rural, financially and socially backward families. The main reason attributed is lack of access to resources to prepare for the National Eligibility-cum-Entrance Test (NEET), which is largely based on Central Board of Secondary Education (CBSE) syllabus. Specialised coaching, crucial to prepare for any competitive exam, is also beyond the geographical and economic reach of most students in rural areas, say educationists.
Data released by the State shows 1,344 students from government and government-aided schools qualified by scoring more than the minimum eligible marks. But only 10 scored over 300 and only 42 scored over 200, reliable School Education department sources said. Among the 42 who scored above 200, nine belong to SC communities. In 2017 medical admissions, the cut-off mark in SC category was 210. So, these nine students may stand a chance to get a seat in either government colleges or government quota seats in private colleges. However, given that most of them hail from poor families, affordability of private college fees may be a barried. In the ST category also, last year's cut-off was 210 marks.
Not a single student from ST communities who studied in a government or government-aided school scored over 200.Overall caste-wise data on NEET-qualified students in TN could not be accessed as officials said they did not prepare such data. But, CBSE data paints a similar picture nation-wide.
Mehrunisa Ahmed (name changed) is not very different from Anitha or Pradeepa – the two Dalit students from villages of Tamil Nadu who committed suicide after not getting a medical seat since the introduction of  National Eligibility-cum-Entrance Test (NEET).
All three are medical aspirants who are considered meritorious by their schools, but hail from poor families from marginalised communities. Mehrunisa was selected to be the cream of students from government schools and sent for a free month-long residential coaching before she attempted NEET. This was her only formal training for the exam.
Mehrunisa, finds herself in the cross-roads, just like how Pradeepa was last year. She scored 1,128 in her Class 12 State Board exam, and 175 in NEET, which puts her eligible for an MBBS seat. But with this marks she can get a management quota seat in a private college. "But my parents will never be able to pay the fees," she rues. She has decided to take a gap of one year and attempt NEET again in 2019.
K Keerthana, the Tamil Nadu topper in NEET 2018, scored an All India Rank of 12, the highest for a student from Tamil Nadu till now. However, she comes from a socio-economic background that has given her a huge advantage when compared with her contemporaries like Mehrunisa in government schools.
Keerthana's parents could easily afford her a leading CBSE school in the heart of Chennai and special coaching classes since she was in Class IX. "My coaching centre did all the planning, I just followed the schedule," she told Express. In JIPMER entrance too, she secured 5th rank. Even before NEET was introduced, students who went to private schools had an advantage in securing MBBS seats. But the numbers suggests that NEET is making an MBBS seat almost at unreachable levels for students from rural areas.
For example, in 2016 (the last year when admissions were made using Class XII board exam marks), 30 students from government schools could get a seat in government medical colleges. This is besides those who may get seats in government quota in private colleges. But in 2017, when the admissions were made based on NEET score, just two students from government schools could get a seat in government medical colleges.But this did not mean that academic excellence was overlooked when the admissions were made based on Class XII board exam marks. To get into any top government medical college, students had to meet the rough cut-off of at least 198 out of 200. Even students from marginalised communities will have to score over 98 per cent marks in Maths and Science subjects to secure a government seat.
"I scored 198 in biology, 199 in physics and centum in chemistry. I couldn't get into any government college in Chennai, but I found a seat in Tiruchy Government Medical College," said Naveen Kumaresan, a third-year medical student who was from the last batch of students who used board exam scores to get into medical courses.
Naveen's teachers saw a promising student in him when he scored 470 in Standard X State Board exam. He claimed that his school in Dharmapuri even funded half his higher secondary education, which came much to the relief of his family. His father is a cable operator and his mother does not work."About 10 students from my school got into various medical colleges across the State. We were ambitious and we knew we had a fair chance at it. We had to compete with students in the syllabus we'd studied all our lives," he said. He added that many students in his batch were from districts across the State. "Now, we have to search for village students among our juniors (who were admitted based on NEET score)," he says adding that he could visibly see his junior class more dominated by students from affluent families, mainly from Chennai.
Educationalists too opine that introduction of NEET has mandated the need for coaching classes and destroys the social justice built in the Tamil Nadu education system."A rich student who scored 190 has more chance of getting into a medical college over a poor one who scored 230," said educationalist Prince Gajendrababu, adding that NEET is boosting mediocrity in the name of bringing uniformity. Both schools and students will undermine the value of school education and give importance to clearing NEET or other exams alone, he said.
"This would mean that students will no longer find it relevant to question fundamentals in class if it's not going to feature in their competitive exam," he said.An exam like this which centres around urban students with access to NCERT text books would cut off access to Dalits in particular said D Ravikumar, from VCK.
"At least two-thirds of Dalit population lives in the rural areas and an exam that deprives rural students will affect Dalit students twice as much," he said. Most of these students cannot afford go to coaching classes to prepare for NEET, he claimed. Poor students from marginalised backgrounds will have to prove their merit over and over again, only to not succeed, he said.
While NEET on one side seems to exclude students who don't have access to coaching centres, it has also generated a massive commercial network that profits from it. About 1.4 lakh students from Tamil Nadu qualified in the exam. Even if half of them took coaching that cost them Rs 10,000, the industry is worth Rs 70 crore.
However, the calculation used here is far simplified as leading coaching centres charge even up to a lakh per student per year and students have started taking training from Class IX."A few popular leading CBSE school in Chennai have increased their fees from Rs 1.1 lakh to nearly Rs two lakh promising parents that their children will be trained for NEET," said GR Ravindranath from Doctor's Association for Social Equality.
A Riaz, a NEET aspirant from a government school in North Chennai is adamant about pursuing MBBS. He too, like Mehrunisa was selected for government residential NEET coaching. While he scored 1155 in Class XII, his two-digit score in NEET has destabilised his confidence."I don't know what I'll do. I came to take a year off to study as my parents can't afford it. I need to finish my education quick to start earning and I don't see myself becoming a doctor through any other way except NEET," he said.
Even before NEET was introduced, students who went to private schools had an advantage in securing MBBS seats. But the numbers suggests that NEET is making an MBBS seat almost at unreachable levels for students from rural areas. For example, in 2016 (the last year when admissions were made using Class XII board exam marks), 30 students from government schools could get a seat in government medical colleges. This is besides those who may get seats in government quota in private colleges. But in 2017, when the admissions were made based on NEET score, just two students from government schools could get a seat in government medical colleges. However, this did not mean that academic excellence was overlooked during admissions. To get into any top government medical college, students had to meet the rough cut-off of at least 198 out of 200
https://demokraticfront.com/wp-content/uploads/2018/06/download-11.jpg
183
275
Demokratic Front Bureau
https://demokraticfront.com/wp-content/uploads/2018/05/LogoMakr_7bb8CP.png
Demokratic Front Bureau
2018-06-11 17:36:36
2018-06-11 17:40:12
ST Students May Not Get Admission Got Aided MBBS College