Even After Meeting With Shah, Shiv Sena – Ekla Chalo Re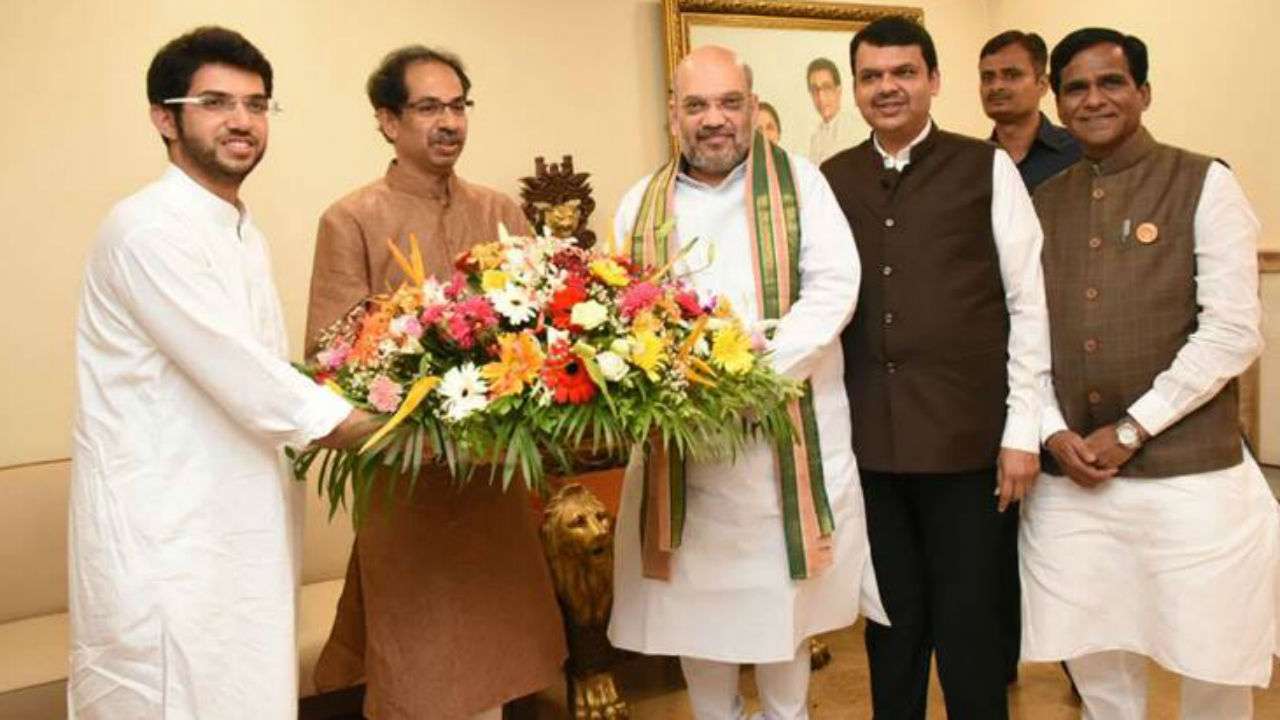 A day after BJP national president Amit Shah met Shiv Sena pramukh Uddhav Thackeray as a part of his ongoing 'Sampark for Samarthan' campaign, the junior of the ruling coalition reiterated that it will contest the next year's general elections alone. On Wednesday evening, when Amit Shah walked into Uddhav Thackeray's residence Matoshree in Mumbai, he knew he had a tough task at hand. BJP's ties with Shiv Sena, its oldest ally, have grown frosty in the recent past. The relations between the two alliance partners have come to such a pass that the two parties even contested the recently held bypolls in Maharashtra against each other, and almost lost both seats. Shiv Sena has also announced that it will no longer fight the Lok Sabha elections together in 2019 or beyond.
Amit Shah met Thackeray in Mumbai in an over-hour long closed-door meeting. Shah was present at Matoshree for over two and a half hours along with Maharashtra Chief Minister Devendra Fadnavis and Sena leaders. Shah and Thackeray then had a one-to-one meeting for around 90 minutes, reports said. However, Shah's outreach does not appear to have mended any broken fences.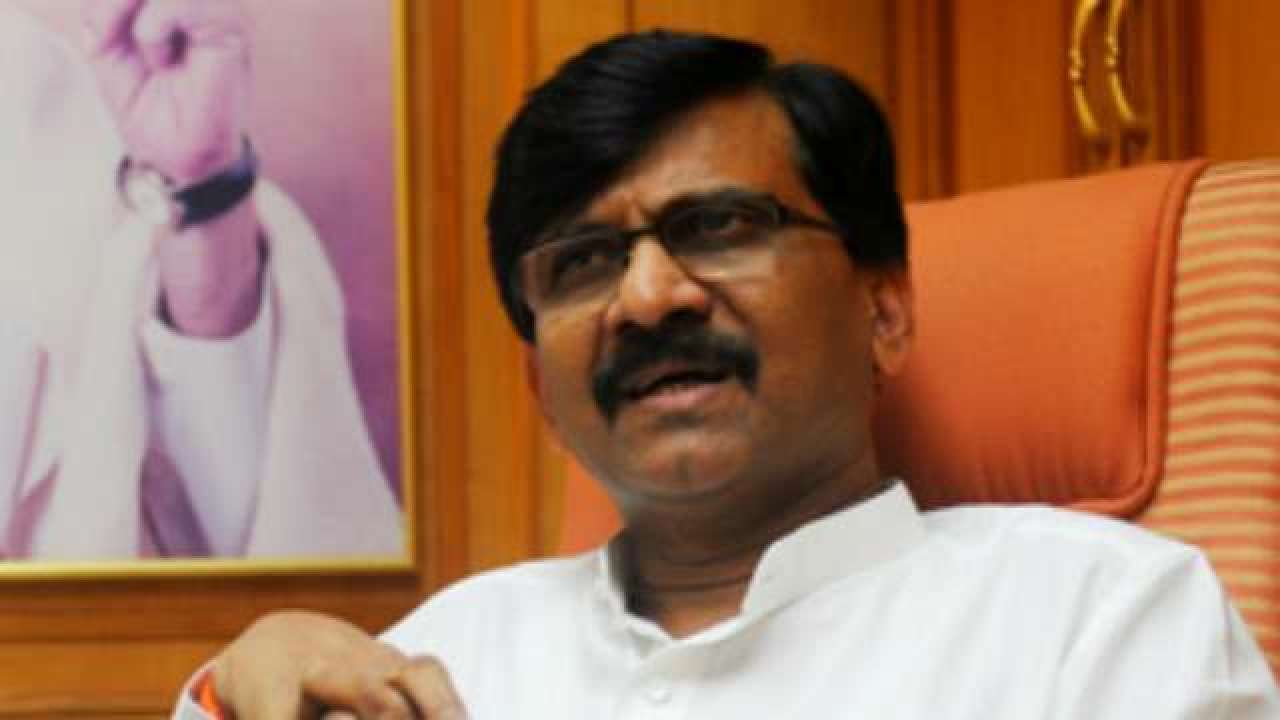 A day after the meeting between the two leaders, the Shiv Sena has made it clear that there is no shift in its stance and that it will stick to its resolution to contest elections on its own. "We know what the agenda of Amit Shah ji is but Shiv Sena has passed a resolution that we will contest all upcoming elections on our own. There will be no change in that resolution," Shiv Sena spokesperson Sanjay Raut said today.
Notably, a day ahead of the scheduled meeting between Shah and Thackeray, Raut told FinancialExpress.com that the BJP leadership's outreach was "too little too late". Raut had said on Tuesday that the Sena has taken a decision that contest all elections alone and attributed BJP's move to seek an appointment with Udahav Thackeray as a fall out of the party's loss in bypolls. "For 'sampark' we had to wait for four years… and to start this 'sampark abhiyan', BJP had to lose several bypolls," he said, asserting that there was no change in the Shiv Sena's stand that it will fight the 2019 Lok Sabha elections alone.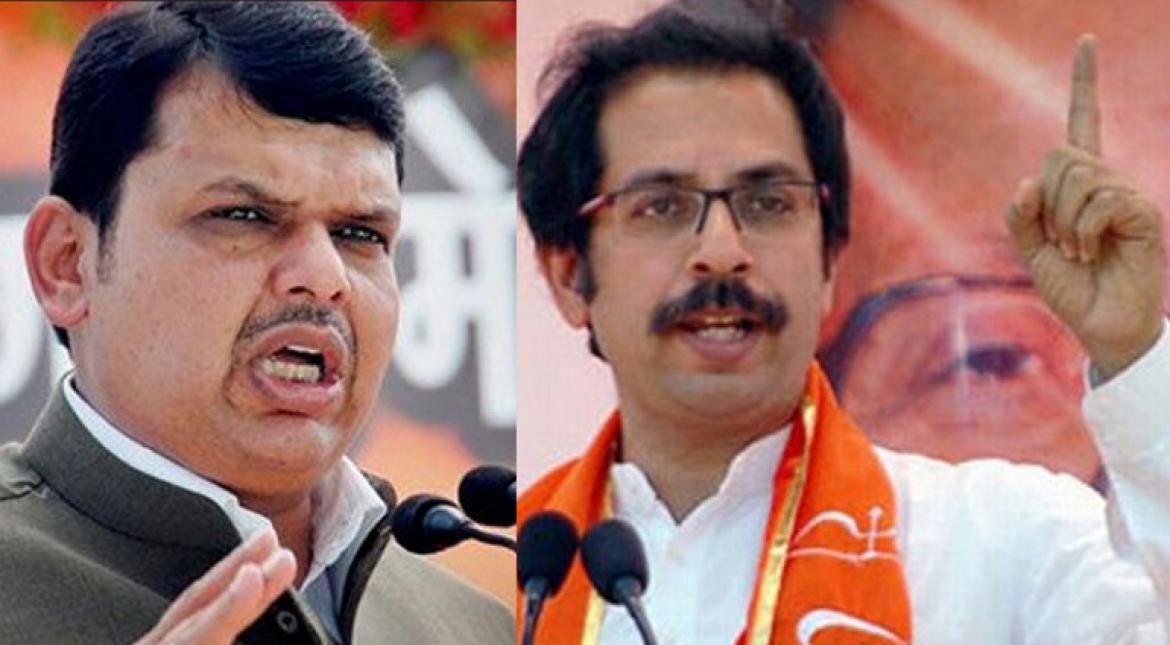 The BJP and Shiv Sena are at loggerheads for last few years. Their relationship deteriorated further last month during the bypolls. The two parties contested elections separately. In Palghar Lok Sabha bypoll, the Shiv Sena lost to the BJP, prompting its angry chief to announce that the party will contest next year's Lok Sabha elections solo. The party was so angry that it even called the BJP its 'biggest political enemy'.
Currently, Shiv Sena is a part of BJP government both at the Centre and in Maharashtra. While in Modi Cabinet, the party has only one representation, there are 12 ministers in the Devendra Fadnavis government.
https://demokraticfront.com/wp-content/uploads/2018/06/sena-bjp.jpg
645
1170
Demokratic Front Bureau
https://demokraticfront.com/wp-content/uploads/2018/05/LogoMakr_7bb8CP.png
Demokratic Front Bureau
2018-06-07 14:00:59
2018-06-07 14:00:59
Even After Meeting With Shah, Shiv Sena – Ekla Chalo Re