Portrait of Nirankari head's 'assassin' put up at Sikh museum in Golden Temple complex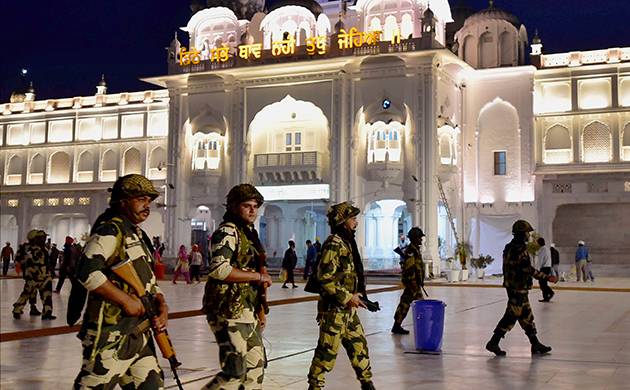 The Shiromani Gurdwara Parbandhak Committee (SGPC) on Tuesday put portraits of Gyan Singh, an alleged assassin of the Nirankari sect head Gurbachan Singh in 1980, at the Central Sikh Museum in the Golden Temple complex.
Also were put on display the portraits of former acting Akal Takht jathedar Gurdev Singh Kaunke, who was allegedly made to disappear by the Punjab Police, and journalist-activist Harnam Singh Dardi, the founder of 'Chardi Kala' newspaper.
Akal Takht jathedar Giani Gurbachan Singh along with SGPC president Gobind Singh Longowal unveiled the portraits in presence of Golden Temple head granthi Giani Jagtar Singh during a religious ceremony that also attended by families of the three. The family members were also honoured with 'siropas' (robes of honour) after kirtan and ardas were performed.
The caption of the Gyan Singh portrait reads, "Bhai Gyan Singh was born in 1949 at Boparai Guru Ki Ber village in Amritsar district. He was a close companion of Jarnail Singh Bhindranwale. He was president of Baba Deep Singh Ranjit Gatka Akhara Delhi."
Thirteen Sikh protesters were killed during the Sikh-Nirankari clash on the Baisakhi day in 1978 in Amritsar when the former protested a congregation being organised by the then Nirankari head Gurbachan Singh.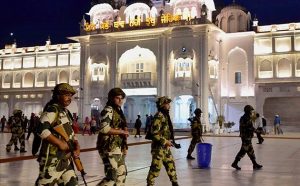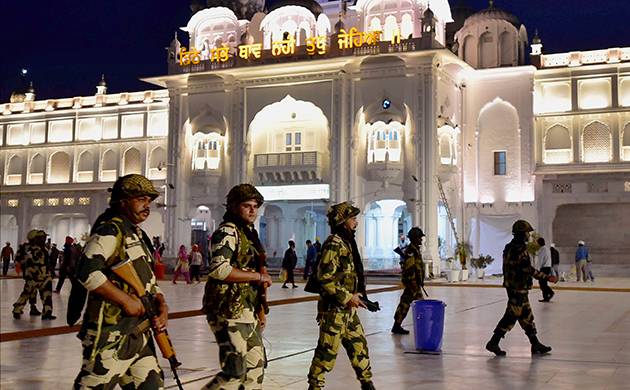 The decision to install Kaunke's portrait was taken during tenure of the then SGPC president Kirpal Singh Badungar on the demand SGPC member Gurcharan Singh Grewal.
Kaunke was appointed as acting jathedar of the Akal Takht with the support of pro-Khalistan groups during a 'Sarbat Khalsa' (Sikh congregation) held in January 1986, when militancy was at its peak in Punjab. He was arrested a number of times for his alleged support to militant groups.
Addressing the gathering, the Akal Takht jathedar termed Gyan Singh and Kaunke as "martyrs" of the Sikh community. "The SGPC has been recognising the martyrs of the community and it is praiseworthy to install their portrait in the museum."
"These three personalities made a big contribution for Sikhs and the community will always remember them," Longowal said.
https://demokraticfront.com/wp-content/uploads/2018/06/904968078-heartofasia_6-1.jpg
390
630
Demokratic Front Bureau
https://demokraticfront.com/wp-content/uploads/2018/05/LogoMakr_7bb8CP.png
Demokratic Front Bureau
2018-06-06 09:10:25
2018-06-06 09:13:10
Portrait of Nirankari head's 'assassin' put up at Sikh museum in Golden Temple complex