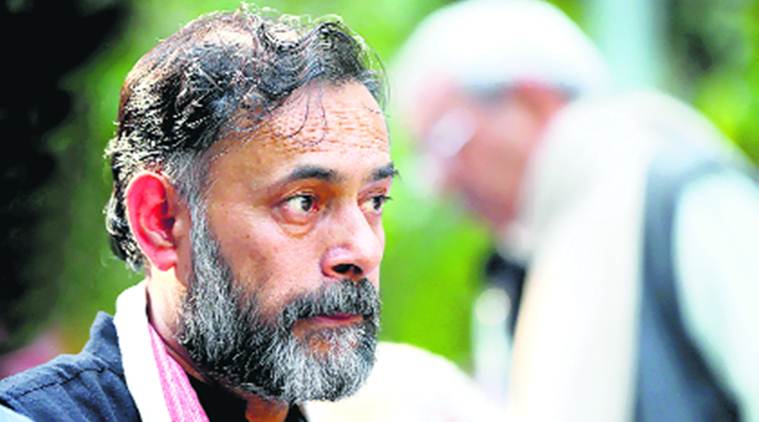 He made the remarks at a meeting arranged by the All India Kisan Sangharsh Coordination Committee which marked June 5 as 'Mandsaur Shaheed Kisan Smriti Diwas' as six farmers were killed in the police firing in Madhya Pradesh's Mandsaur in 2017.
Criticising the inaction of the Madhya Pradesh government, he said that six farmers and a child named Abhishek were killed by police, but "to this day no concrete action was taken against the police officers responsible for this heinous murder".
Last year farmers demanding the better price for the crops triggered the widespread protest in Mandsaur, in which six people killed in police firing. Initially the Madhya Pradesh government denied police firing but finally Chief Minister Shivraj Singh Chouhan confirmed it
The committee members demanded the immediate arrest of the of police personnel responsible for the killing of the six farmers.
The committee also met President Ram Nath Kovind on Monday and urged him to immediately pass the two bills prepared by the farmers of the country and asked him to arrange a parliament session to resolve the agrarian crisis.
Briefing the media about the interaction with the President, AIKS leaders said 21 political parties have signed their support for the bills and expressed confidence in passing both the bills.
Describing the four years regime of the prime minister as anti-farmer, V.M. Singh, the national President of Rashtriya Kisan Mazdoor Sangathan said: "Modi should immediately waive the crop loans of the farmers unconditionally in one go."
Expressing disappointment at the rising fuel prices, he said that this has terribly hit the farmers, most of whom use diesel generators as there is absence of electricity in most of the villages.
https://demokraticfront.com/wp-content/uploads/2018/05/y-7591.jpg
422
759
Demokratic Front Bureau
https://demokraticfront.com/wp-content/uploads/2018/05/LogoMakr_7bb8CP.png
Demokratic Front Bureau
2018-05-29 17:07:18
2018-05-29 17:07:18
Swaraj India leader Yogendra Yadav on Tuesday warned that Prime Minister Narendra Modi will face the anger of the farmers in the 2019 general elections.