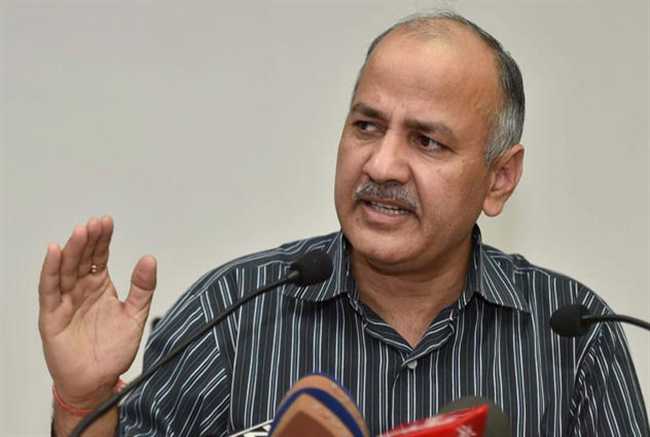 The Delhi government has decided to raise the issue of "non-cooperation" of bureaucrats in the High Court, after some senior officials did not turn up for Deputy Chief Minister Manish Sisodia's inspection of the Signature Bridge. In a note, Sisodia accused Chief Secretary Anshu Prakash of not heeding repeated written instructions on completion of the project. Prakash sought to clarify saying the minister was "factually incorrect".
According to a report signed by Sisodia, when he inspected the site on May 22, officials including PWD secretary Manoj Parrida, tourism secretary Dilraj Kaur, DTTDC managing director Shurbir Singh did not turn up despite being served "notices". Prakash told The Indian Express, "I also held the meeting to sort out the issues facing the project on May 22. The minutes will go to him. We have also acted on his earlier notes and he has seen the files."
Parrida, who heads Home, PWD and Urban Development departments, told The Indian Express that the special secretary (PWD) and engineer-in-chief had accompanied Sisodia. "I could not go as I was holding an important meeting. The court order was not for me specifically," he said.
"In any case, the PWD is preparing a memo for the next meeting of the Expenditure Finance Committee (EFC) on the project. And we expect the revised estimates to be cleared within a week," Parrida, who is also the link officer of the transport department, added. The construction of the bridge, already delayed by eight years, has come to a halt due to fund crunch, the Deputy Chief Minister's note said.
He wrote that the inspection was undertaken on the directions of the High Court to sort out bottlenecks plaguing the project. "The presence of these senior IAS officers is absolutely essential and in case they were pre-occupied with some other official engagement, they should have had the courtesy of talking to my office and reschedule the visit." Accusing Prakash of not heeding his repeated written instructions, Sisodia stated, "I am constrained to point out the careless attitude of the highest officer of the Delhi government in a project which is being monitored by the Delhi High Court." The report will be placed in the court on July 13.
https://demokraticfront.com/wp-content/uploads/2018/05/22_08_2016-sisodia.jpg
437
650
Demokratic Front Bureau
https://demokraticfront.com/wp-content/uploads/2018/05/LogoMakr_7bb8CP.png
Demokratic Front Bureau
2018-05-29 07:01:21
2018-05-29 07:01:46
Sisodia accused Chief Secretary Anshu Prakash over sluggishness