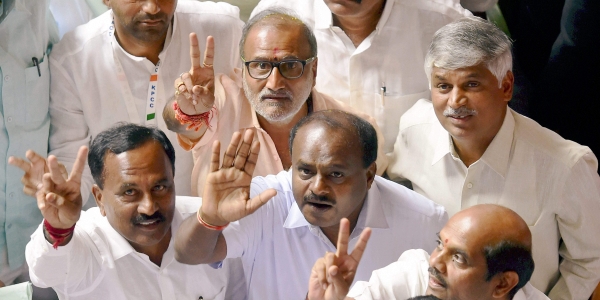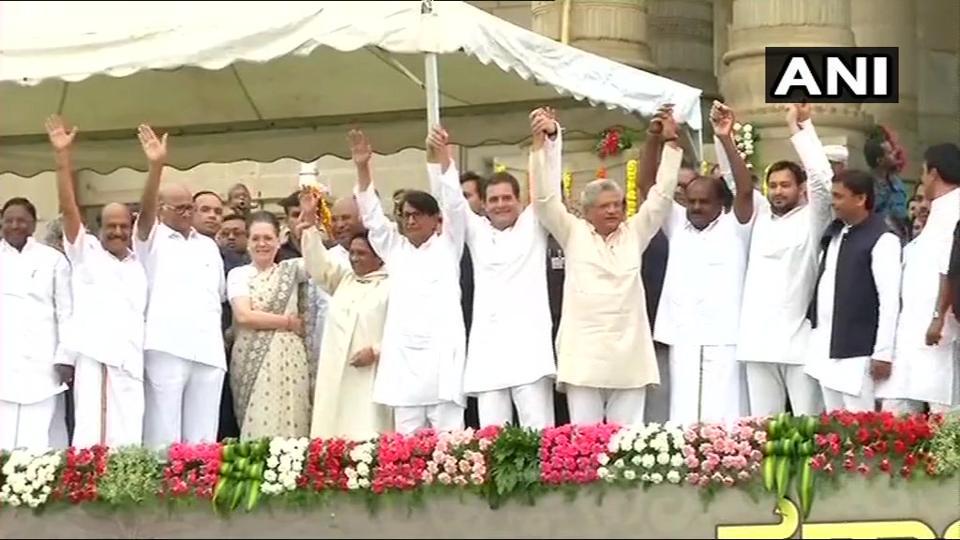 The recent remarks by former PM and JD(S) supremo Deve Gowda that his party's alliance with the Congress is limited to the Vidhana Soudha, drives another nail in the coffin of the much-touted
The front had been a major talking point as regional leaders, along with the Congress, made a show of bonhomie at the swearing in of Gowda's son HD Kumaraswamy as Karnataka Chief Minister. But it didn't take too long for the facade to crack. Kumaraswamy continues to fire one salvo after another (daily) at the state alliance, claiming that he is at the 'mercy of the Congress' and that he is 'more beholden to them' than the people of Karnataka. It isn't just Kumaraswamy.
Despite publicly hugging Sonia Gandhi at the swearing in, BSP supremo Mayawati made it clear to her partymen that unless they got a 'respectable' number of seats in an alliance, they should be prepared to go alone. Though SP leader Akhilesh Yadav has played down her remarks, stating that alliance talks were very much on, Mayawati's remarks show that she is prepared to drive a hard bargain, one that the SP may not accept.
Then in South India, though Andhra Pradesh Chief Minister Chandrababu Naidu has stated that the BJP and PM Narendra Modi will not come to power in 2019, his loaded statement that he would decide on who would get to be the PM suggests that he may not support a Congress PM. Given the pathetic performance of the Grand Old Party in election after election, Naidu is not likely to be alone in rejecting a Congress PM. What this means is, regional leaders, each with their own personal agendas and ambitions – jostling to be PM – will sink an anti-BJP front well before 2019.
The other problem for any anti-BJP alliance is that apart from the Congress, Left or Mamata Banerjee's TMC, most parties do not regard the BJP as untouchable. Despite the anti-BJP rhetoric, the feeling that Kumaraswamy would have preferred an alliance with the saffron party in Karnataka, rather than the Congress, refuses to go away. The same is true for Naidu. Though the Andhra leader has pulled out of the NDA because of the BJP's refusal to grant special category status to his state, politics is a gamble  and deals could be worked out, should the BJP seek to woo back the TDP. Already, the right noises are being made
https://demokraticfront.com/wp-content/uploads/2018/05/Kumaraswamy-PTI.jpg
300
600
Demokratic Front Bureau
https://demokraticfront.com/wp-content/uploads/2018/05/LogoMakr_7bb8CP.png
Demokratic Front Bureau
2018-05-29 06:47:27
2018-05-29 06:51:05
Anti-BJP front ???