To keep marriage promise, SAD politician continue to sexually exploit Muslim girl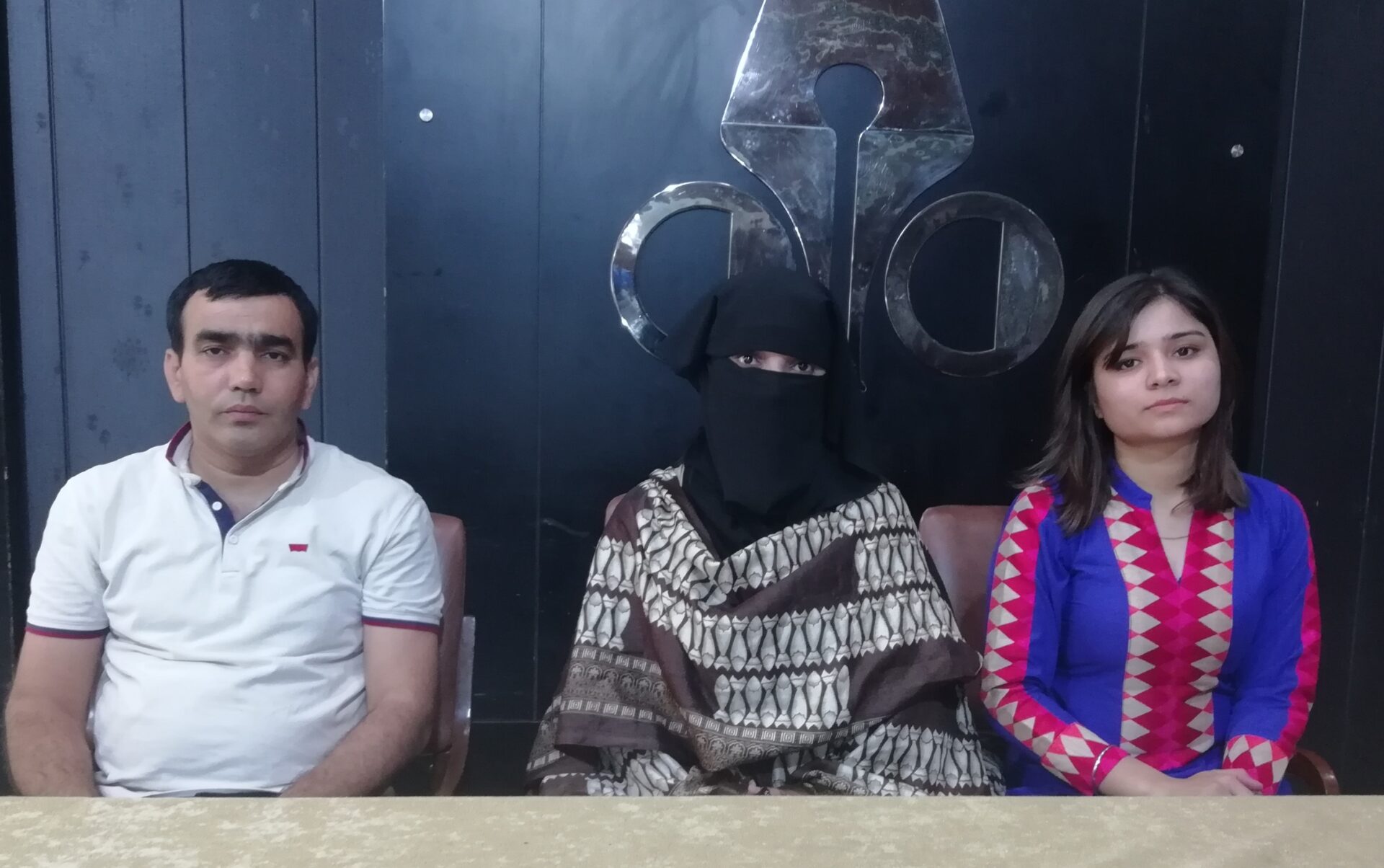 Chandigarh, May 26, 2018 :
Heena Qureshi (not her real name) today alleged that she was continues to be sexually abused by Haji Mohammad Owais, a Shiromani Akali Dal supremo from Malerkotla for over eight years who kept promise for married with her. Heena filed a complaint in this regard to SSP, Sangrur on May 5 and was told to submitted required proofs which she submitted on May 7, 2018. This complaint was further sent to DSP Malerkotla for probe on May 13 and her statement was recorded but medical not yet done. Heena, than approached to DGP, Punjab for justice and case was further referred to IG Range, Patiala. Despite all, no case was filed against him considering the fact Haji Mohammad's influence has kept Punjab Police in silent mode.
While briefing a media conference today at Chandigarh Press Club, Heena said, Owais contested the election for SAD from Malerkotla. She alleged that his supporters are now running after her life. He and his supporters have defamed Heena on social media platform with her objectionable pictures and abusive language addressed to her. Heena has also lodged a complaint to IG Cyber Crime in this regard.
Heena who has done MA (English) and M.Phil said she was doing her graduation in year 2010. Her financial condition was not too supportive for family and studies and then she approached Owais's local school for part time job. When she contacted Owais, he inspired her to study further for which he ready for educational funding. This brought him more closely to Heena and finally he expressed his love. But she being 22 years younger to him and he already owns a family, Heena turned down her proposal. In the name of Islam to kept second marriage with her, Owais managed to convinced her while continuing funding her for her educational need. Meanwhile she completed her MA English from Ripudaman College, Nabha. In-between both continue to meet with each other and settle for physical relationship too. Heena continue to pressurize her for marriage but he managed to escape with businesses commitments.
In February 2017, Owais announced his contention from Malerkotla in Punjab Vidhan Sabha election. He also assured his wedding plan on April 10 with her but ditches. Rather he filed  a false application suggesting Heena is blackmailing him at a police station lies in Ludhiana. In his application he referred Heena as 'Blackmailer' and a 'pimp' and said to be never met her in his lifetime.  Whereas last time they met on January 27, 2018 at Ludhiana location which can be clearly suggested by mobile locations. In reality, Heena demands for marriage with her while Owais denied her proposal by compensating her with financials. At last Heena filed a complaint at SSP, Sangrur for justice.
Heena demands Owais should be subject to the FIR and then further probe into the matter. She also advocated the abolition of 'four marriages' prevalent in Islam which kept the Muslim girls and women in the state of plight.
https://demokraticfront.com/wp-content/uploads/2018/05/IMG_20180526_125609.jpg
2168
3458
Demokratic Front Bureau
https://demokraticfront.com/wp-content/uploads/2018/05/LogoMakr_7bb8CP.png
Demokratic Front Bureau
2018-05-26 14:55:43
2018-05-26 14:55:43
To keep marriage promise, SAD politician continue to sexually exploit Muslim girl