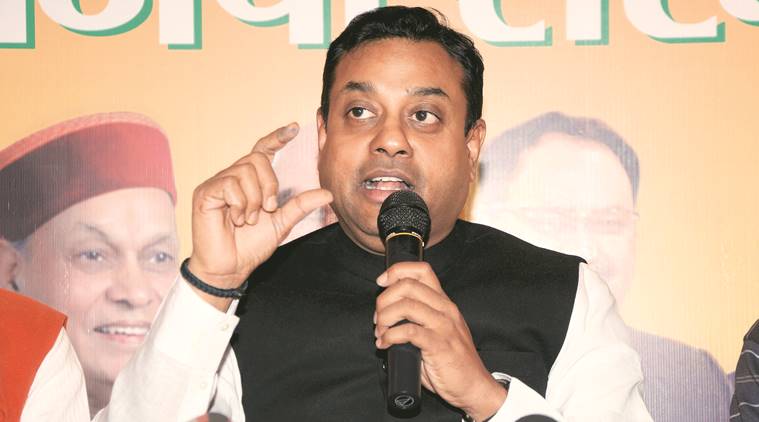 The BJP on Wednesday slammed Rahul Gandhi for targeting the RSS over the killing of 10 people in police firing in Tuticorin, saying the Congress chief was hiding his "failures" behind the veil of attacking the organisation. Gandhi claimed that Tamils were being killed as they refused to "bow" to the ideology of the RSS.
In an apparent reference to the anti-copper plant violence at Tuticorinon on Tuesday in which 10 people were killed in police firing, Gandhi said he was with the Tamil people. BJP spokesperson Sambit Patra attacked Gandhi at a media briefing for drawing the RSS into the incident and said it underlined his "inexperience and immaturity", wondering what future the Congress would have with such a president. "You can inherit presidency of a party but you cannot inherit wisdom and understanding," he said, taking a dig at Gandhi.
Patra also alleged, citing media reports, that senior Congress leader P Chidambaram was a director in the company, which was at the centre of the violent protests in the southern state, and asked Gandhi to seek clarification from him.
In India's federal structure, law and order is a state subject and the BJP-run central government has nothing to do with the police firing, Patra said, asking if Gandhi knew that. In a jibe, he said Gandhi so often errs by blaming the RSS for things happening across the country and the BJP would like to gift him Class VI civics book to learn about India's federal structure, Constitution and democracy.
What has happened is a matter of sorrow and Gandhi is trying to milk a sad incident for political mileage, Patra alleged. He wondered if the Congress president would also blame the RSS for anti-Sikh riots of 1984 and the Emergency imposed in 1975 by the then Indira Gandhi government. "He is not able to give a capable leadership to the Congress and believes that he can milk politically any situation to suit his political opportunism by drawing the RSS and the BJP into the battle," he said. Patra accused Gandhi of hiding his "failures" behind the veil of attacking the RSS.
https://demokraticfront.com/wp-content/uploads/2018/05/sambit-patra-759.jpg
422
759
Demokratic Front Bureau
https://demokraticfront.com/wp-content/uploads/2018/05/LogoMakr_7bb8CP.png
Demokratic Front Bureau
2018-05-23 16:02:58
2018-05-28 09:43:37
Sambit digs on RAGA